Story: After landing in a safe area somewhere on the planet's surface, the 704th Legion sets up a base camp using a Convertable ROS. Viper gives a briefing to all senior troops about the planet's current status. Suddenly, the radar picks up a signal. Could it be Battle Droids, or something worse?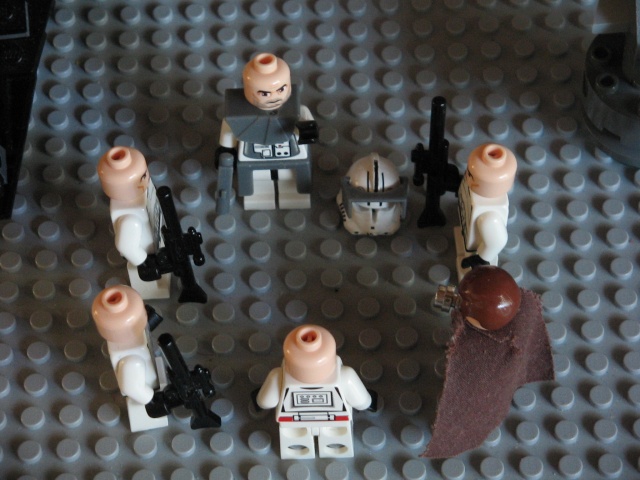 "So, we are currently in the J-Section of Thar. Intel has picked up signals of aggressive beasts, but that is of no concern to me." Viper says. "Also," Arth adds, "I sense that Droids have landed on the planets surface near us. We should be cautious." "Anyways, while in the Lab, we found a Crystal. Protecting this Crystal is our top priority, as it could be just more than a regular old crystal," Viper says.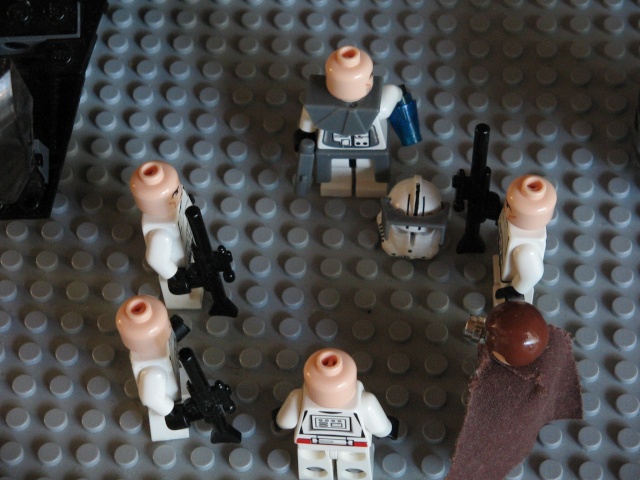 "And here it is," says Viper as he pulls out the Crystal.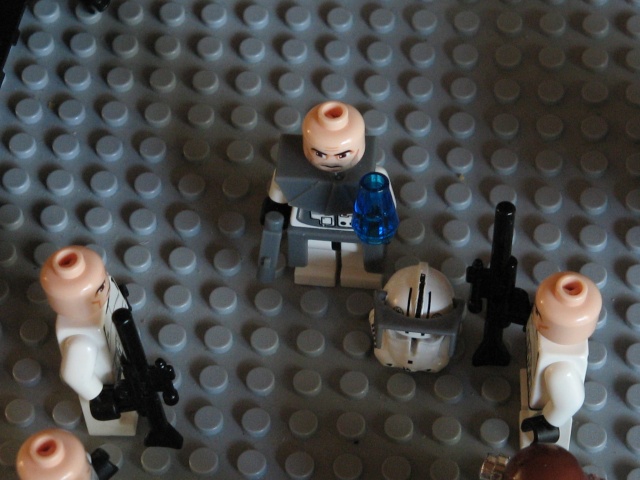 "I think theres more to it," Arth says. It looks like a Power Crystal of some sort." "Sir, why don't we analyze it now?" asks a Seargeant. "Very well, lets go. Briefing is over."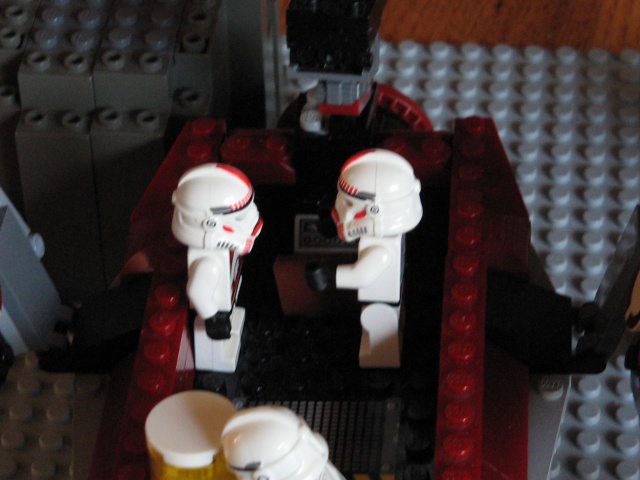 "So, 346, what happened to your armour?" asks 142. "Ah, well it-" Beep-beep-beep! "Huh, the radar has detected something!"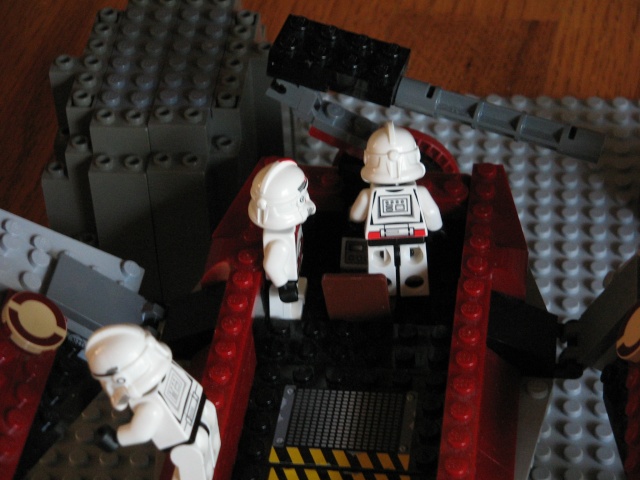 "It looks like Droids," 346 remarks. "Ill clear it up." "Damn, they're not just Droids, they're Spiders!"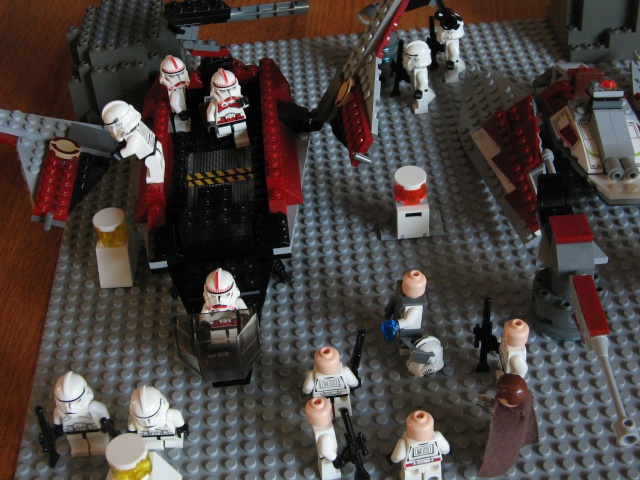 "Commander! Commander!" 142 yells. "We've spotted something on the radar!" "What is it?"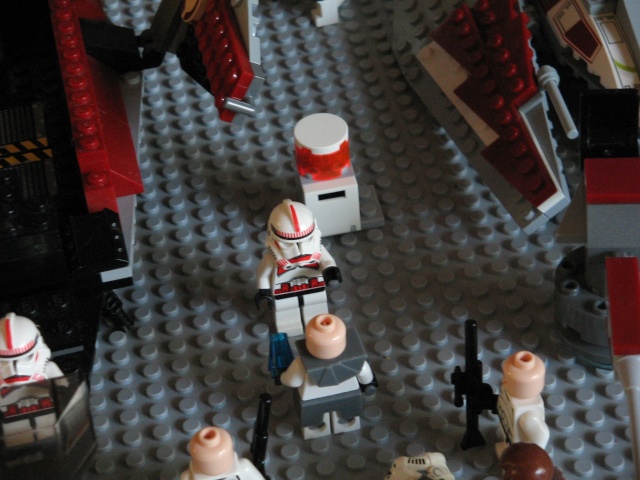 "We've spotted a fleet of Homing Spider Droids!" "You're kidding me. They've already found us?!?!" Viper exclaims. "Alright , put on your equipment and lets go get 'em! "Yessir!"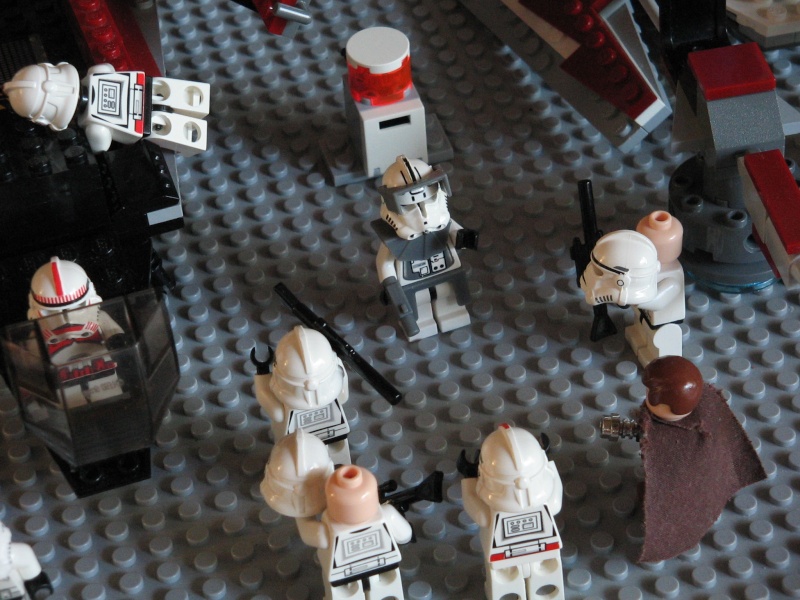 "Well sir, lets go." "Got it. I'm just sensing something wrong about this. Something very wrong.."
Sorry for the lack of story/action/whatever you like. And this is my new version of a ROS.

Alpha

Non-Guild Member





Age

: 23






Excellent! I love it. Especially the way how you chose to show off your new troop carrier. But one question: What are those little container things with those little ballish things on it?

Commander N09

Non-Guild Member





Location

: L.A Lets go Dodgers!






I took them out of the AT-TE and stuck then on 2 Slopes. I use them as energy containers.

Alpha

Non-Guild Member





Age

: 23






Nice story again. I like how this whole chain of events is getting build up! Can't wait for more
I've always liked your comic strips, Alpha
! 'tis a good story.
Hey have you shown us the ship on the back right?
________________________________________________________________
Signature by RΟΟK, on Flickr
Rook wrote:Hey have you shown us the ship on the back right?
I don't think he has yet. Good observation

Good job, I like the story. While it is not action packed that's okay. I really like your MOC's.

Comrade Faie

Guild Member





Age

: 22


Location

: Viva La France and Rick Alstley






Oh the back right is the T-31 Assault "Tank".

Alpha

Non-Guild Member





Age

: 23








Similar topics
---
Permissions in this forum:
You
cannot
reply to topics in this forum