Story: After infiltrating a base, Arth and 2 troopers from the 67th Assault Battalion are one step away from reaching the lab. However, it may not be as easy as they think...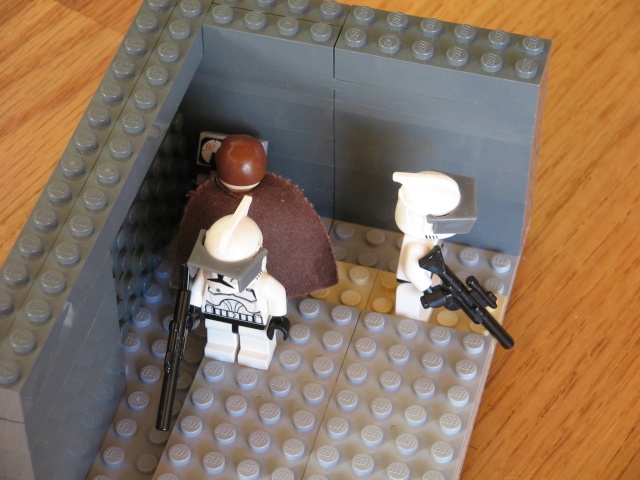 "Ok, I think the lab is right near this door, just hold a second until I slice this door." Arth commands.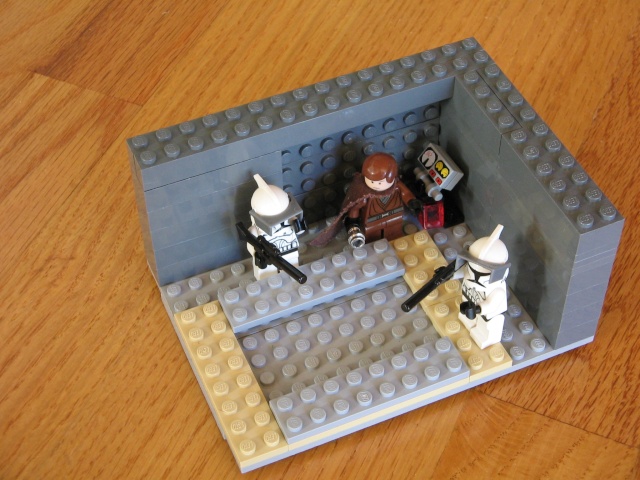 "Sir! Look!" shouts 424. "The floor is opening!" informs 354. "What the?!" exclaims Arth.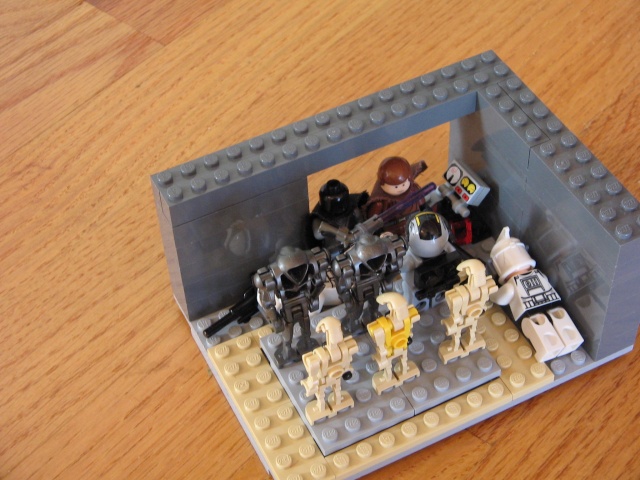 As the platform rises, droids kill 354 and 424. Meanwhile, the door behind Arth opens, to reveal Arath, who is holding a lightsaber inches from his neck. "Its nice to see you, my old friend." sneers Arath. "Grr..." mumbles Arth. "Time to die, Jedi." says Alpha.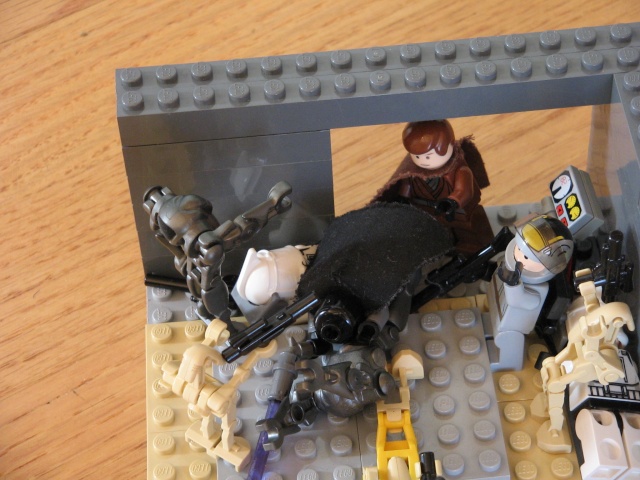 In a daring move, Arth manages to trip Arath using his eyes, causing a distraction. "Hyyeah!" grunts Arth as he force-pushes Arath into a B2 Super Battle Droid. It topples over and hits OOM-26. "What the!" screams Alpha. "RRRAAAWWR!" shouts Arath.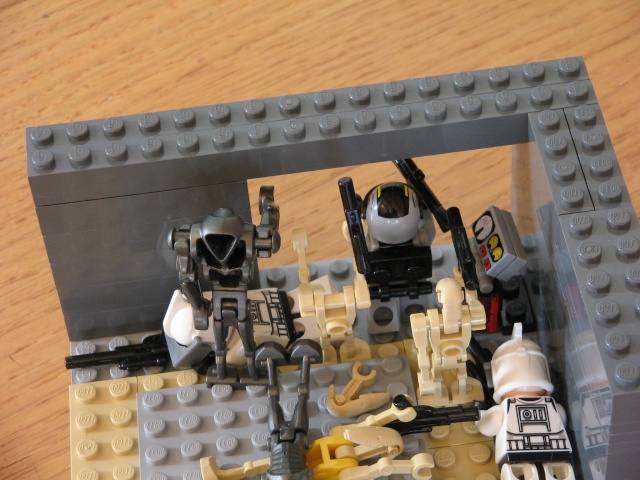 Using the distraction, Arth manages to slip away and uses force-speed. Alpha and a couple Battle Droids start to chase after him, but...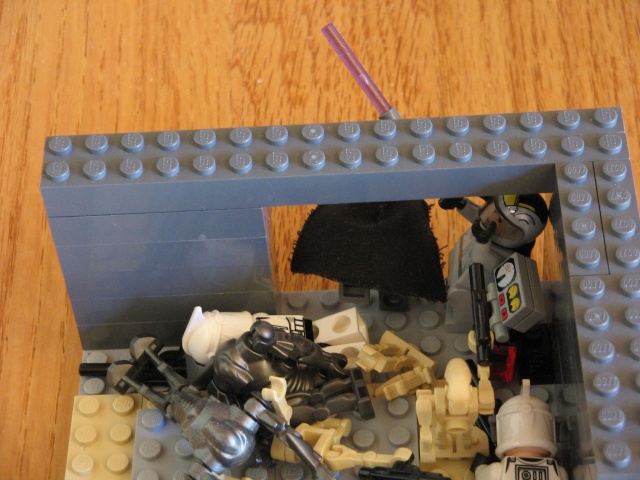 ...Arath gets enraged and slices all that is in his way and chases after Arth. Alpha gets knocked over, and the remaining droids are destroyed.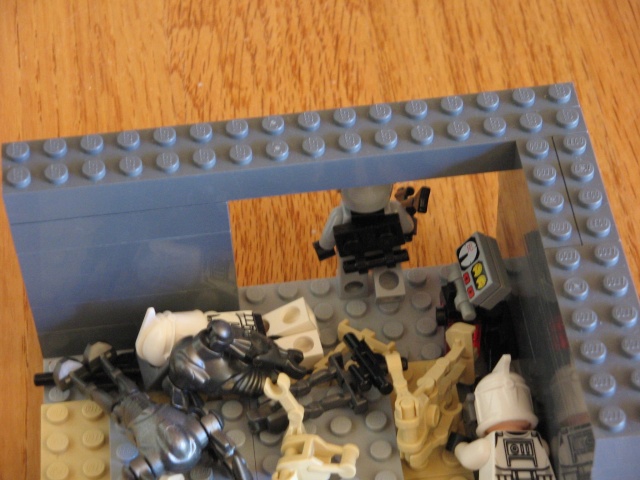 Then, Alpha decides to chase them, hoping they don't destroy his machine for a power crystal.
Anyways, I hope you liked it, and the next MOC in the Oxun series will feature a duel between Arth and Arath. Also, I might feature Keya.
Last edited by Alpha on Sat Aug 30, 2008 1:04 am; edited 3 times in total

Alpha

Non-Guild Member





Age

: 23






What about adding text balloons?

DarthPineapple

VIP Former Staff





Age

: 23


Location

: The Netherlands






Text balloons dont work for me, as I dont have any photo editing program, and they always block stuff in the picture.

Alpha

Non-Guild Member





Age

: 23






great storyline I love it!
I'd advise again taking just a little more time on your MOC's. The stories are incredible, but the scenes don't quite do them justice!
This wasn't quite as good as the first one; and I'd still use text ballons. Good work though.

Clonecommando007

Kinda like a UFO





Location

: Ohio






I'll have an MOC up tonight. Good job not quite as good as others but still good.

Comrade Faie

Guild Member





Age

: 22


Location

: Viva La France and Rick Alstley






DarthPineapple wrote:What about adding text balloons?
They're not completely necessary. I don't like to add them in my mocs because it distorts the view of the moc IMO. The lightsaber hilt of the assasin caught my eye. If you've used it before I haven't seen it, but it looks cool.

---
Permissions in this forum:
You
cannot
reply to topics in this forum