CONTEST SUBMISSION: Do not assist if you don't want to aid the enemy
.
First off, bear with me, my old camera died and this new one isn't worth a large mound of human excrement. The picture resolution sucks.
So, this MOC is a mobile artillery platform, designed to bring a lighter piece of cannon into inaccessable areas or to bring it in very quickly. The main problems I'm having with this one is the fact that the legs are hard to beef up, and the color-scheme is sketchy. Feel free to point out others, the solutions to any, and be brutal should you need to.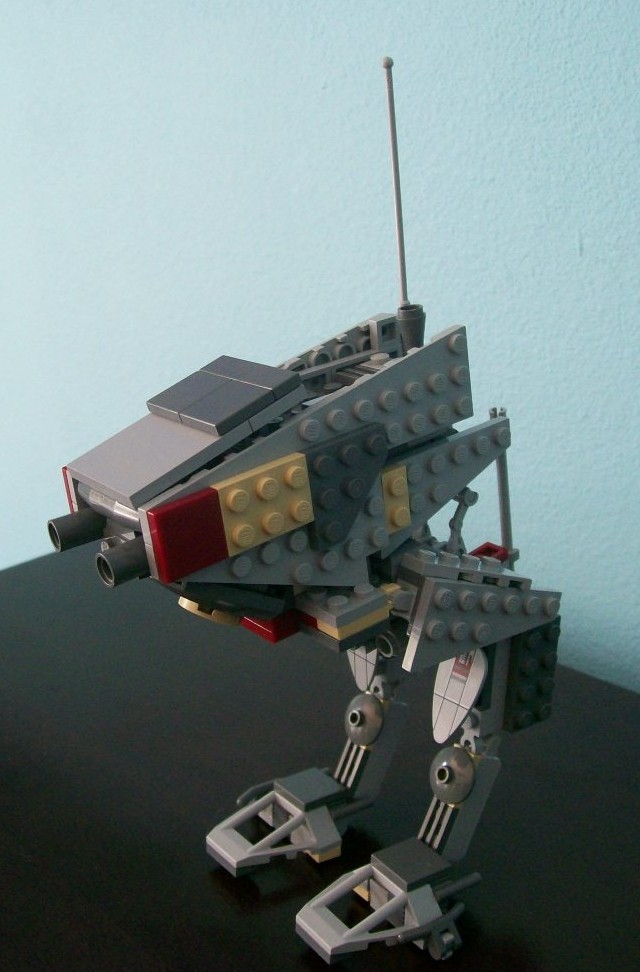 Gun undeployed, side shot.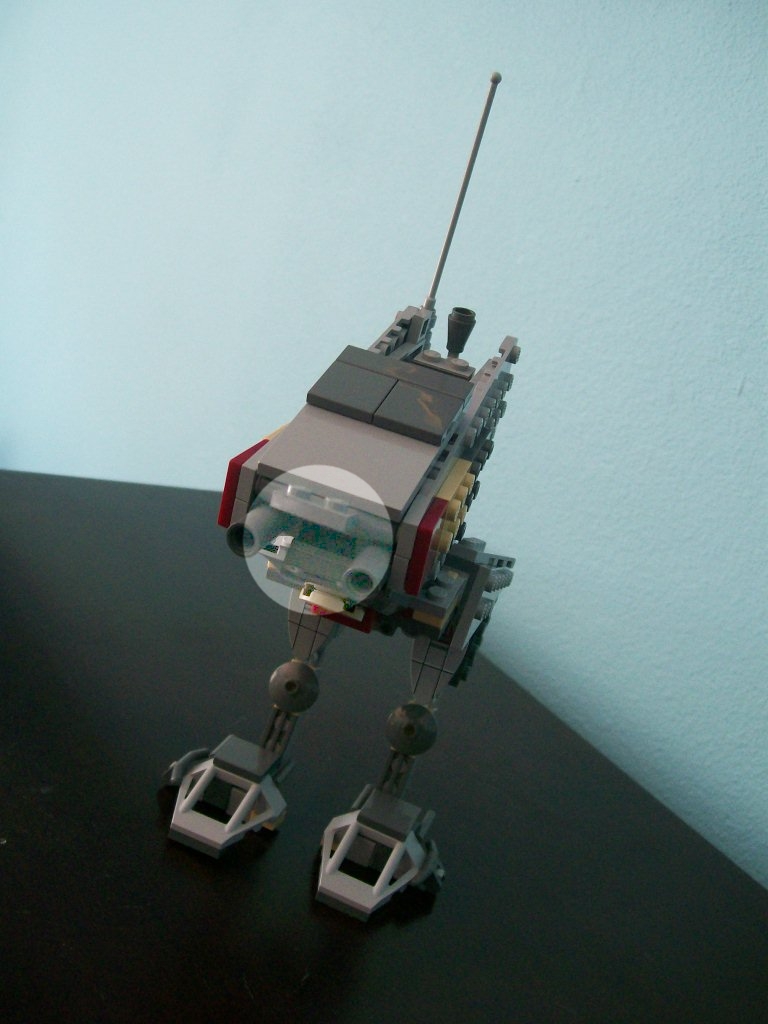 Front shot, hatch open for no-sensor sighting.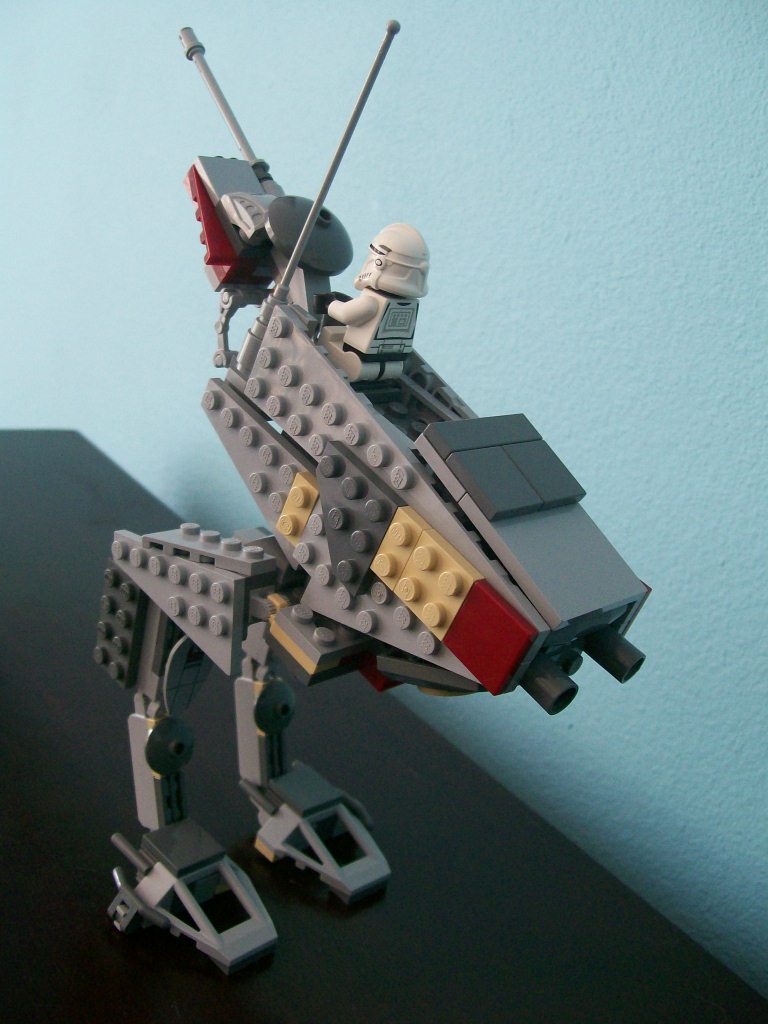 Gun deployed, side shot.
I really like it! The only thing is, I think that it needs some protection for the gunner.

Commander Mongoose

Guild Member





Age

: 23


Location

: Pennsyvania






Unfortunately I can't say as much as I like, lest I over-inspire you (

), but it looks nice, although there is plenty of room for improvement (Akk, contrasting angles!)
Also, could I please ask you to maybe remove all but one of your pictures but one, and replace them with links. My internnet connection is by no means slow, but it still took me a while to load this page. Thanks.
Looks pretty good! It looks like the big brother of the 2009 clone battlepack walker!
Not bad for a rookie

I like the overall shape and design but I agree with the gunner needing protection. Finally I've seen some good use of those shield pieces from the BARC speeders! Hooray!
I have to agree with Thunder-blade about the big brother of the 2009 clone battle pack, it's got a very nice design, looking foward to seeing more of your work.


Similar topics
---
Permissions in this forum:
You
cannot
reply to topics in this forum