Time: 2100 hours
Location: A small base 200 kilometers west of Mos Espa
"I hope that Padawan of yours returns soon. We have to discuss tommorows battle plans."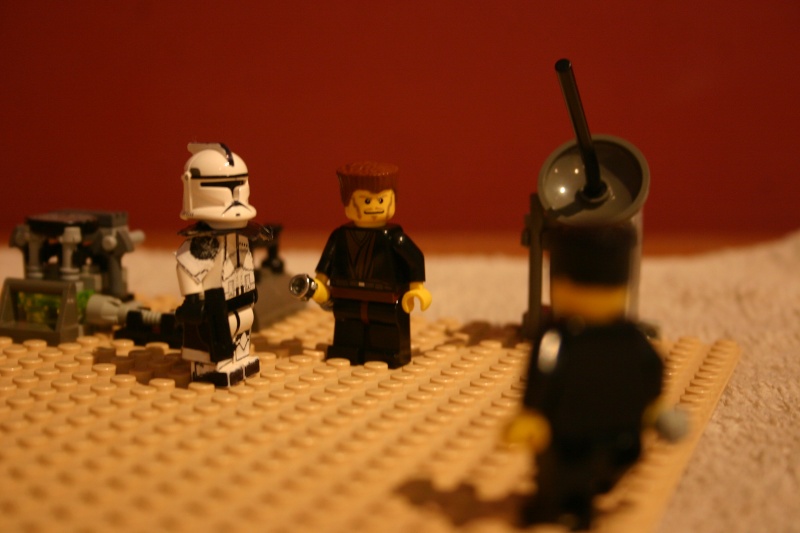 "Well speak of the devil."
"The scouting was useless, I found nothing but sand."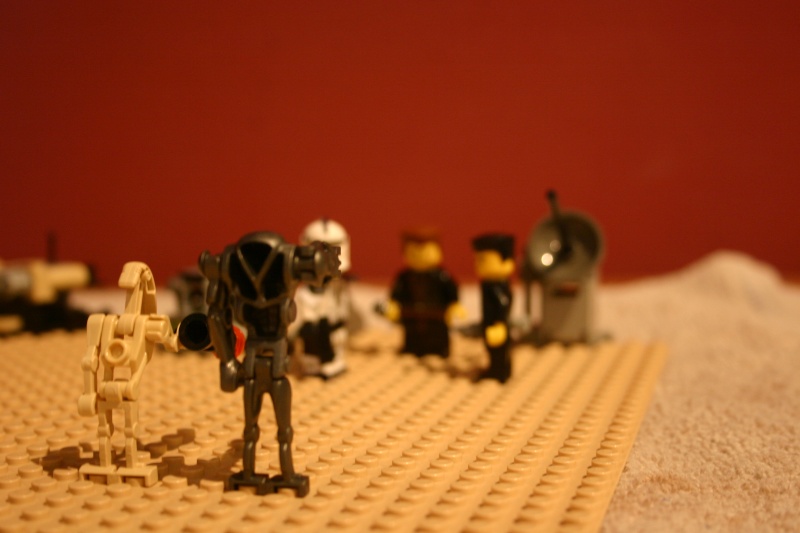 "Drop your weapons!" "You obviously didn't look over there" "Sorry master"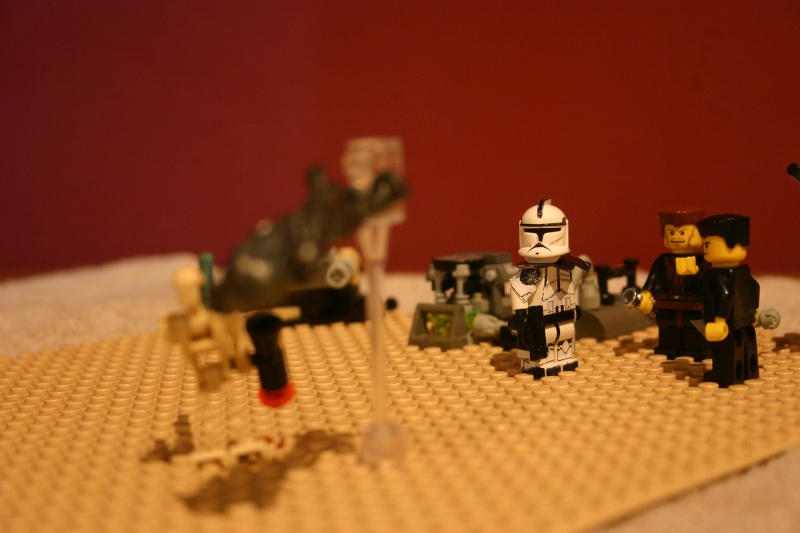 *Pew Pew* *Crash*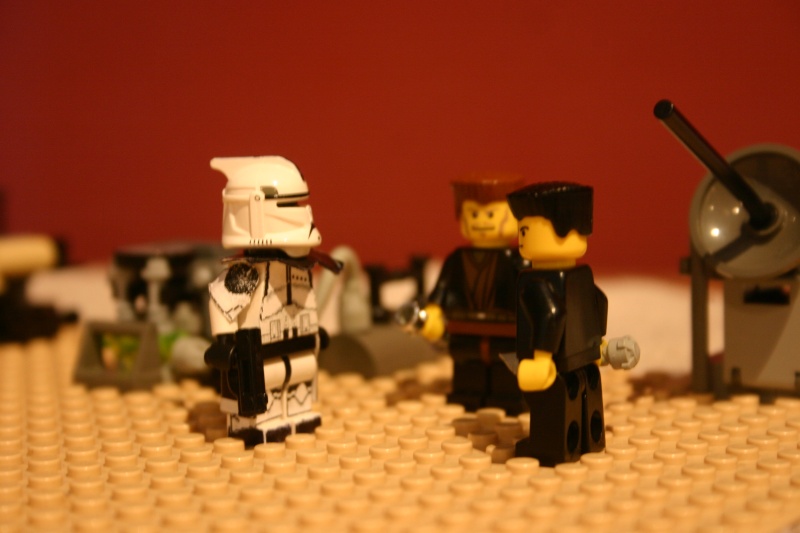 "That was easy enough."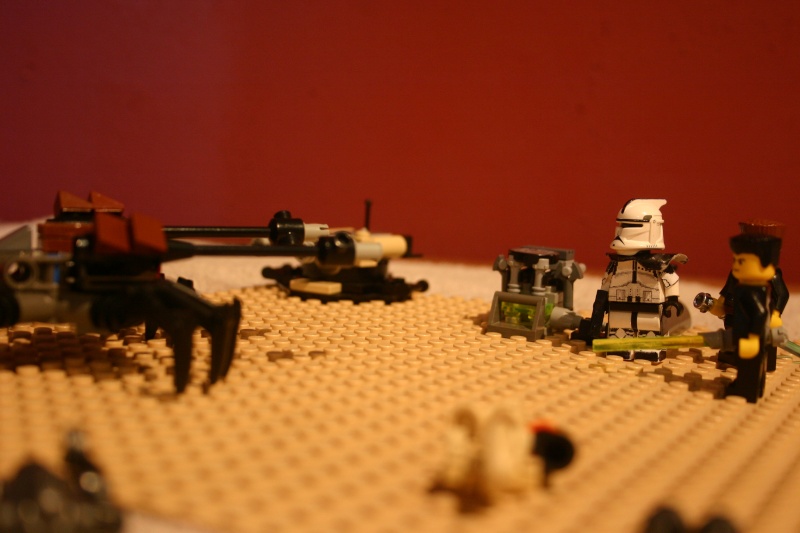 "I think you spoke too soon master Jedi."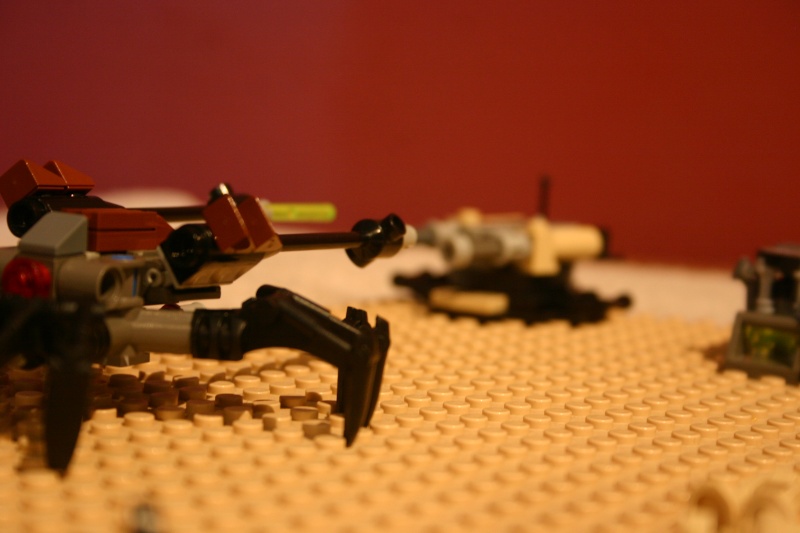 *Pew*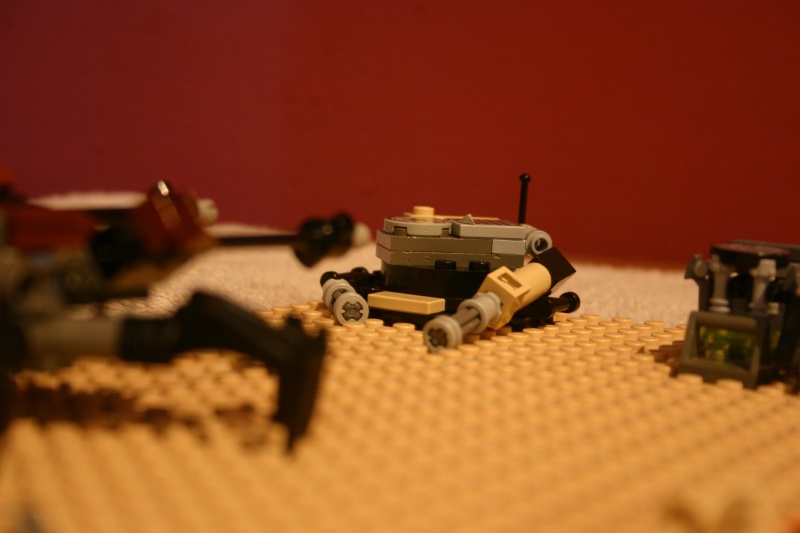 *Boom* *Crash*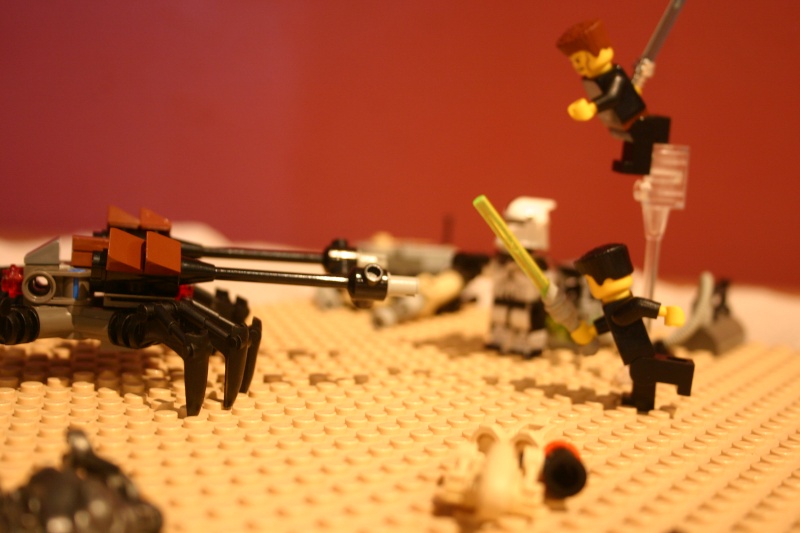 *Fzt* "Flank it, Lik get its guns!"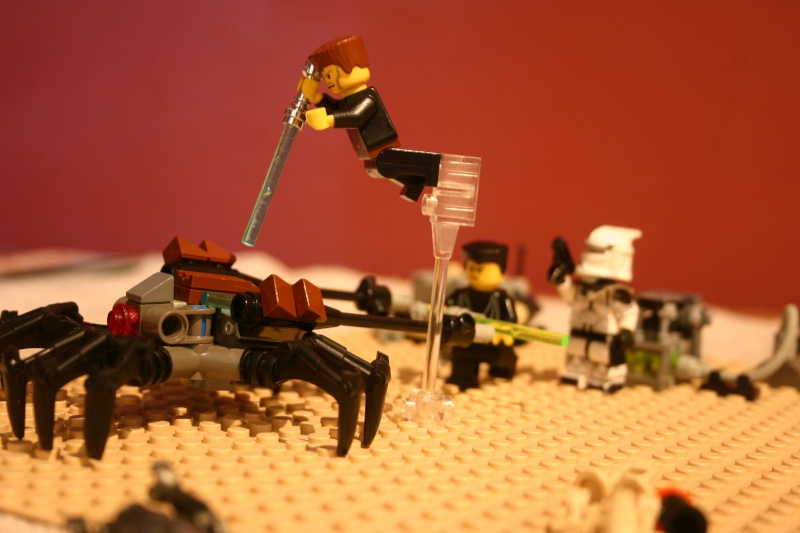 *Fwoomp*"Shoot Reviss!"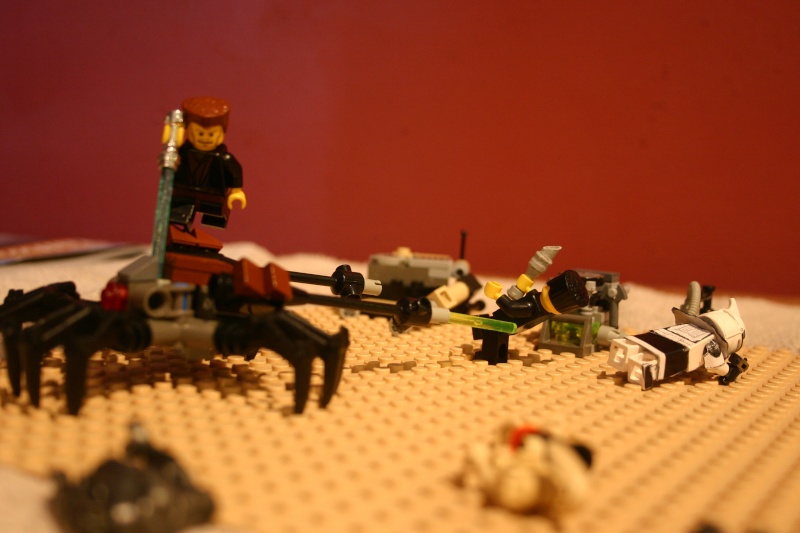 "Lik, no!!! Yergh!"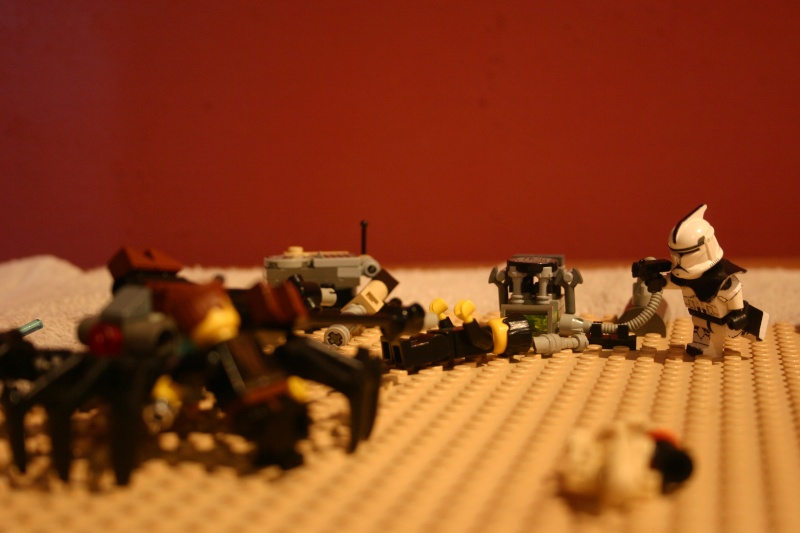 "Argh! Reviss see if Lik's alive!" "Yes sir!"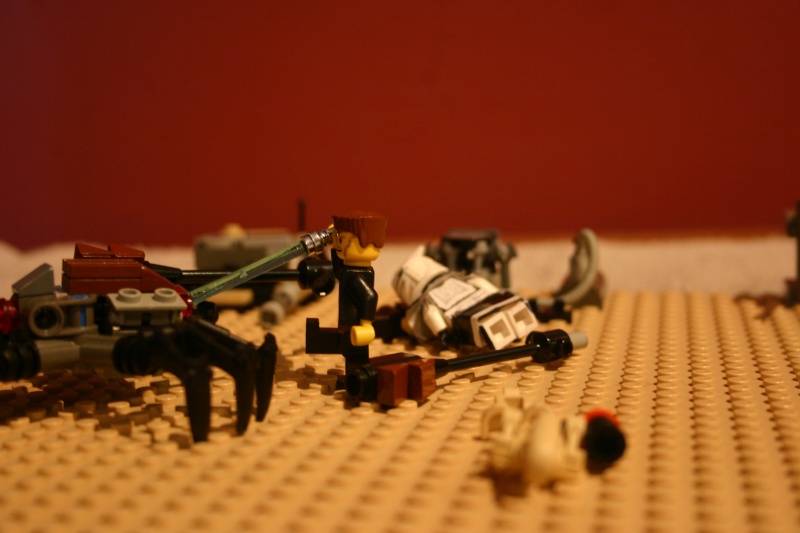 *Fzt fzt*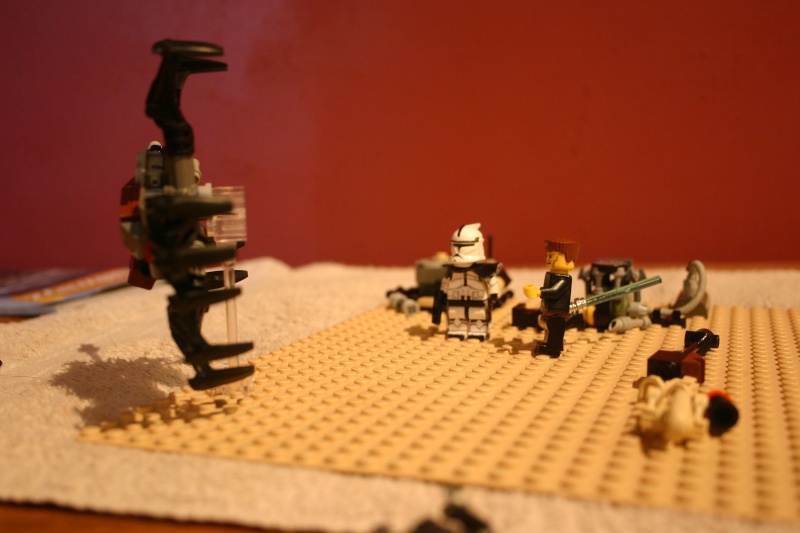 "Yergh!"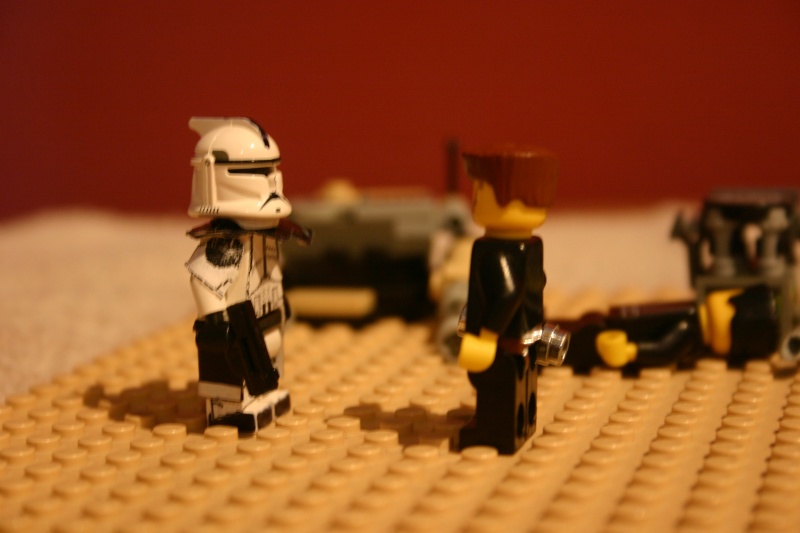 "I'm sorry sir, we've lost him" "Curses, well lets clean up this mess..."
FIN
Last edited by major reviss on Sun Sep 28, 2008 2:41 am; edited 1 time in total

major reviss

Non-Guild Member





Age

: 23


Location

: Hicktown, USA(KANSAS)



I don't see much of a camp there.

But I like it.

Mike

Non-Guild Member





Location

: Eh, Why should I tell you? Stalker...



I like the overall MOC, but it looks plain. It's just a baseplate, with some figs, and some things on.

Alpha

Non-Guild Member





Age

: 23






Alpha wrote:but it looks IS plain.
I'm afraid that sums it up. You can write all the text you want, but if it doesn't engage the viewer...
It had some nice simple action in it, but it is a bit plain. Not many droids either. About 10 B1's would've made it better.
________________________________________________________________

Clonecommando007

Kinda like a UFO





Location

: Ohio






Not very good in my book. It is just a baseplate with some random stuff on it. Plus, I don't think a master would say "Curses!" when he looses his padawaan.

-Aki-

Non-Guild Member









Cool
! but why didn't he just push that spider thing(that was geaneusly built) away right away?

Astor

Guild Member





Age

: 22


Location

: Oslo, Norway






I enjoyed this, it's different than what other people here make.
Try to take less blurry pictures, and maybe some small text balloons are better as well. You've space enough.

DarthPineapple

VIP Former Staff





Age

: 23


Location

: The Netherlands








Similar topics
---
Permissions in this forum:
You
cannot
reply to topics in this forum