These are some custom heads I just made over the weekend. Does anyone know how to paint faces on them without making them retarded looking?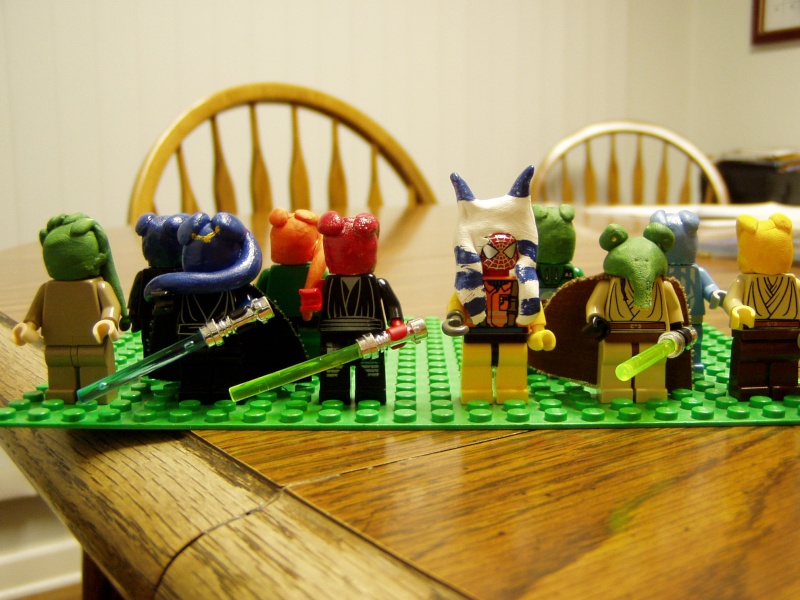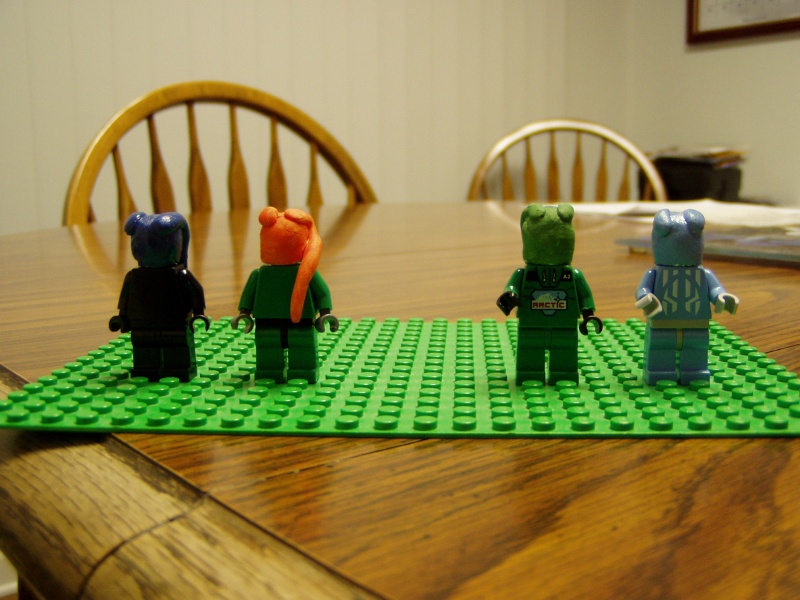 Ignore the spiderman head, I just put a head I didn't use much on it to hold the piece.
Woah, some of those look really good! I don't like the shaak ti piece though, but the middle red, orange, blue, and green ones look good.

Clonecommando007

Kinda like a UFO





Location

: Ohio






Spiderman. Spiderman. Spiderman... Oh, looks like you had fun. Have fun painting them. Looking forward to the finished product.
Pretty good, I'd say the best are all the green ones. The Togruta head piece is 3 awesome things colliding: Shaak Ti, hook=pirate and Spiderman. The Togruta head piece is way too big, but I think you have something going there.

Aridar

Guild Member






Whoa! I really love that Twi'lek head! Awesome!

DarthPineapple

VIP Former Staff





Age

: 23


Location

: The Netherlands






Let me guess, sculpey

I have made a gross, maybe a little less of heads out of sculpey, and I can usually tell if a piece is made out of it.Anyway, I don't paint the faces, I take a really fine tipped sharpy marker and be extreamly careful and draw eyes and mouths on.Though the Selkath one I made....didn't come out good.


CommanderMitten

Non-Guild Member





Age

: 24






Let me guess, sculpey
Actually it is Crayola Magic Mold Air Dry Clay. It's very cheep, $3 or something for a pack of white, and there's a bunch. If anyone would buy some, plan to make up to 100 twi'lek heads ( if that is what you are making) I was foolish and just started in molding, and didn't plan very well.

Same here, I bought a 5$ box of sculpey and a couple of acrilic paints and started molding, I used up all of my allowance, but even though the first few heads weren't good it was worth it. Now I have to buy another box of the stuff 'cause we used have a box for my history report right when I was in the middle of making an army of twi'leks. Anyway even though you might think you made a bad decision just for buying it and started molding, you'll get better after practice and you'll know it was worth it.....probably.
Edited by MOD

CommanderMitten

Non-Guild Member





Age

: 24








Similar topics
---
Permissions in this forum:
You
cannot
reply to topics in this forum