Well, I said that Command had something in store for the 44th "Stealth Legion. Well, here it is! Fresh from a secret project labeled "Project J", the Krath shipyards have been building a multi-million dollar deal with the Republic on a point-insertion vehicle. That vehicle, is the Republic-PISV. Point-Insertion Stealth Vehicle. The prototype, however is the only released form yet. The prototype was given to the 30-45th Stealth Legion. Republic Intel has released 3 pictures of this 'Prototype'. As you can see, it seats one. It has a socket for an atromech droid. Also, it has a sensor in front that can change the cockpit canopy into nightvision. This is a ground vehicle, it appears.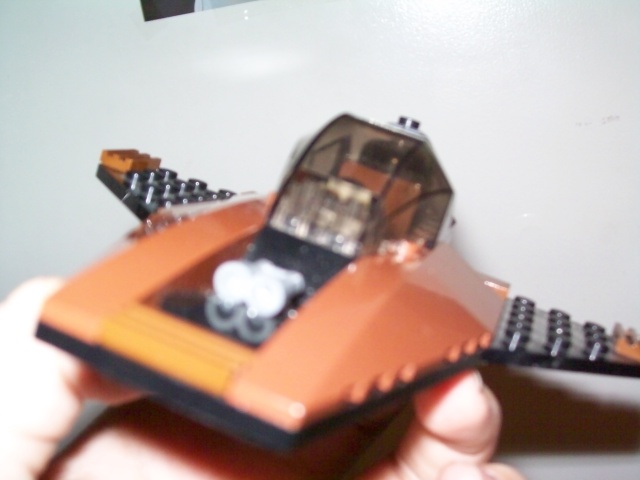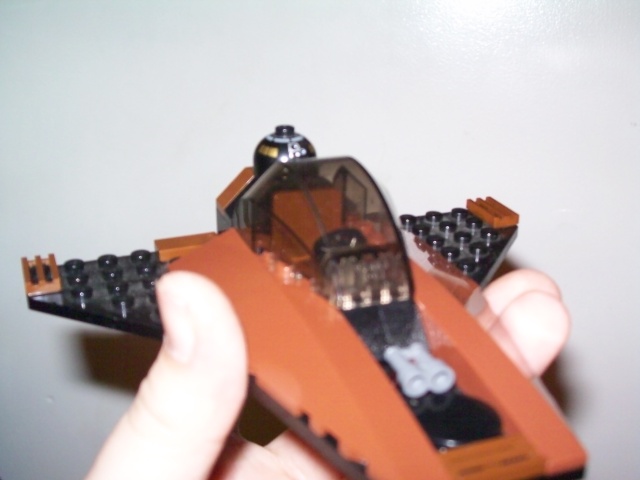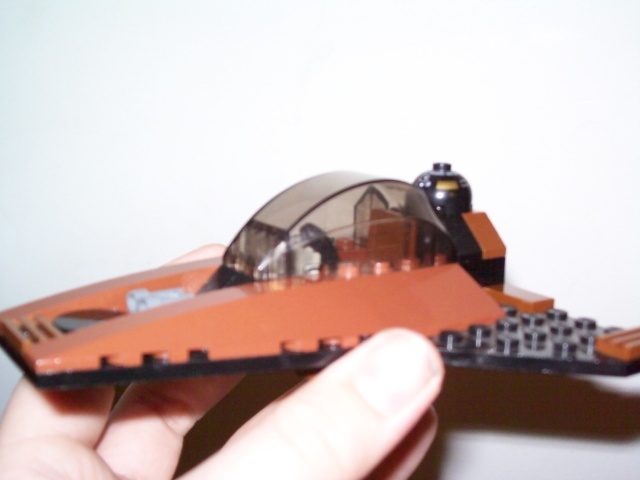 Kitfisto007

Non-Guild Member





Location

: I'm not quite sure...



Since this post was made more about a certain vehicle than your Legion, I made it it's own little topic.
I really like this so far. Granted, it is a prototype.

But your photography needs some work. What you need to do is turn off the flash on your camera. That's why everything is so lit up and white shiny. It will show up much better if you turn it off.

Clonecommando007

Kinda like a UFO





Location

: Ohio






Why a ground vehicle. I think it would be cooler if it was a air speeder.

blackjoker4215

Guild Member






I agree with BlackJoker it would be cooler as an air speeder but still awsome
CommanderMitten reporting for Duty

CommanderMitten

Non-Guild Member





Age

: 24






Very nice. I really really like the colors, but I think it needs much more weapons and features!
Zepher I know you like all of these creations, but there's no need to comment on all of the old ones.

Clonecommando007

Kinda like a UFO





Location

: Ohio






Sure! That was weeks ago. Many of us older folks already forgot about them. Ok no I'm kidding. I think that is a good thing to point out, but I would say if no one has posted in it for a month, you should consider if there is anything new to add to it first. Or just post anyways but cause you like it and can't live another day witout everyone knowing!

Sorry, Commander Mittens posted, and I didn't relize that it was an old post!
Zepher, just so you know it's Mitten not Mittens.

CommanderMitten

Non-Guild Member





Age

: 24






KF, Thank you for changing the title to 'Legion' not 'Corps'.
Your friendly MOD was here!

Clonecommando007

Kinda like a UFO





Location

: Ohio








Similar topics
---
Permissions in this forum:
You
cannot
reply to topics in this forum