Page 4 of 4 •

1, 2, 3, 4

LiquidHerO wrote:I looked through other parts of the site but didn't seem to find anything (I'll keep looking) to answer this: when measuring the height of an MOC, would you take plates and measure it in studs or measure the number of bricks?

For example, 16 x 16 x 16 is that 16 studs high?
Depends. I would ask to confirm, but I think that usually means 16 BRICKS.
Usually you'd be referring to STUDS, because when building, the basic measurement is the distance between the centers of two studs. Since this is usually how one measures distance between connections points it is there fore the basic measurement. However regarding the 16x16x16 MOC you wouldn't get DQ'd in CABGOII if your MOC measured 16 bricks wide by 16 bricks deep by 16 bricks high (noting that bricks are slightly higher than they are wide or deep. However regarding the measurements for CABGOIII you'll notice the title is CUBISM. Thus a 16 studs x 16 studs x 16 studs limit is implied.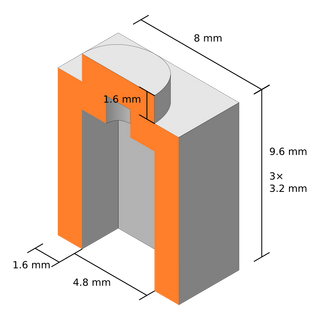 AKA 8mm x 16.

Or 128mm x 128mm x 128mm.
So don't build a 153.6mm x 153.6mm x 153.6mm MOC and think it's ok.

________________________________________________________________
Signature by RΟΟK, on Flickr
Alright, thanks for the clarification Rook. Also I noticed the sides of a 1 x 1 x 1 brick (as pictured in your post) are in a 5:6 ratio, just to note for anyone wanting to build perfect squares someday


LiquidHerO

Non-Guild Member









Page 4 of 4 •

1, 2, 3, 4


Similar topics
---
Permissions in this forum:
You
cannot
reply to topics in this forum