Kel Tha'zar, High Priest of the Nevarians, but also the Great grandson of Grom Tha'zar, founder of the Nevarians. Kel is a peaceful person, and despises war, yet if his people are in danger, he will fight to the death. He is strong with the Dark side of the Force, but is not a sith, and only uses those powers to heal. He wields the Staff of Grom, the Same staff his Great-Great-Grandfather held as he founded the Nevarians.
Shortly said: The leader of my Faction.
And, a picture of Grom Tha'zar, The Great. Little was and is known about this man, but one thing was sure: He knew what he was doing.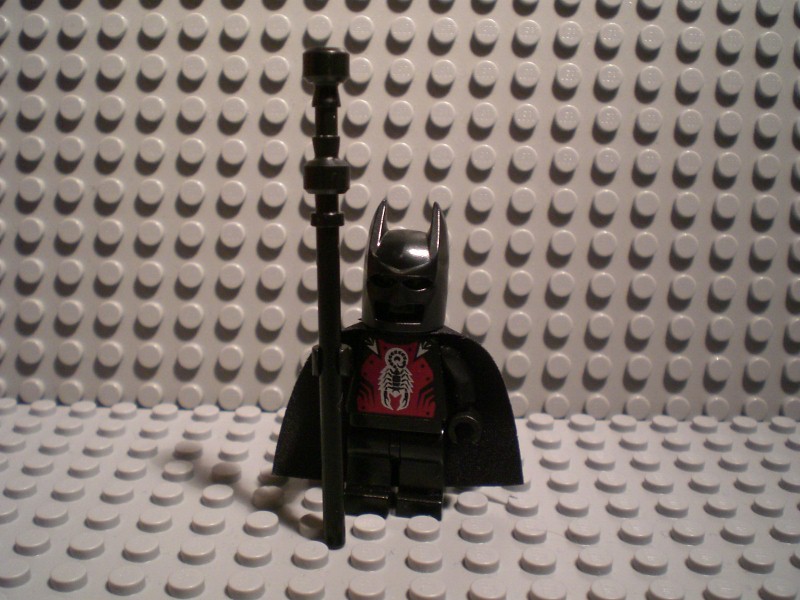 (If an admin wants to move this to the post your faction thread, fine by me)
Wow, that vladek soldier and Batman mask conbo is great, I love it.

DarthPineapple

VIP Former Staff





Age

: 23


Location

: The Netherlands






I think the name is a bit too Warcraft-ish.

But the figs are great.
These are great figs for a purist.
I suggest using the darkred cape on Mr.Batman head. He looks far too much like Batman for now.

Astor

Guild Member





Age

: 22


Location

: Oslo, Norway






They aren't really my style but they are still good figs. Good job!


commader runo

Non-Guild Member





Location

: Crashed on Tatooine






The staff is pretty cool, not something I would make but you did well.


Similar topics
---
Permissions in this forum:
You
cannot
reply to topics in this forum