So, about a month back I bought the small impulse set with the soldier. This morning, I decided to mix a little bit of SW into it by making a....
Commando Class
Standard Class: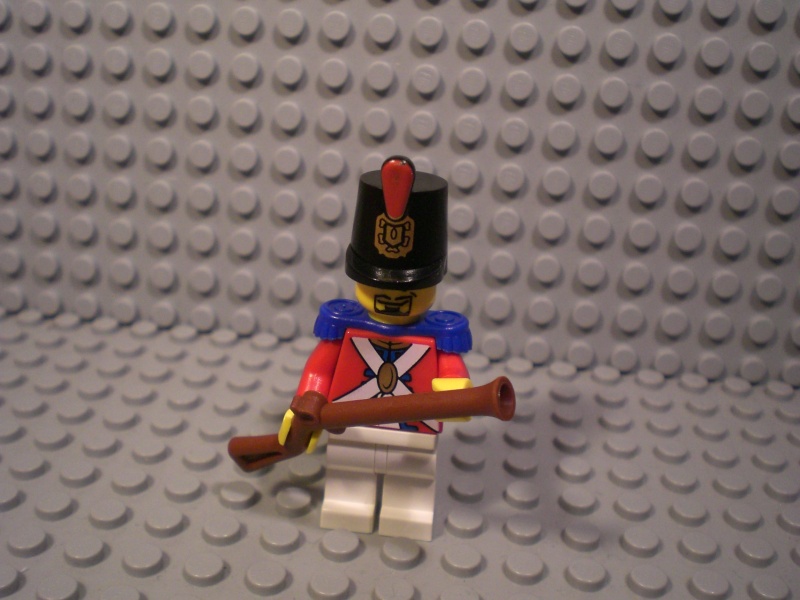 Commando Class: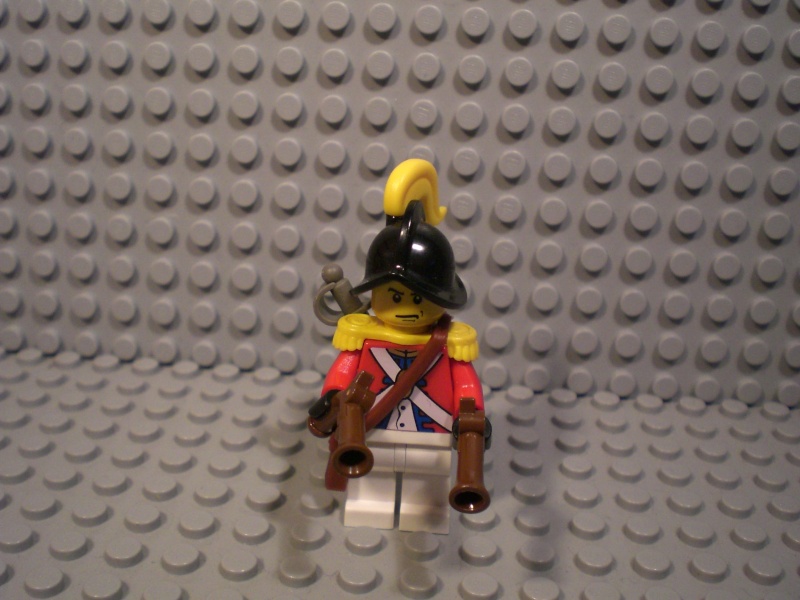 What the Commando has that the Standard doesn't:
-Leather Gloves
-Dual Pistols
-A Sword
-A small side pouch with more gunpowder
-Armoured helmet
Enjoy!
Excelent! Where did you get the helmet?
I think it is in the knight's sets. But they look alright!
Yeah, I was thinking of the one with the visor, my bad.
Last edited by Gerrard on Thu Apr 30, 2009 10:43 pm; edited 1 time in total
It's from the old spanish pirates sets. You wouldn't remember.

________________________________________________________________

Clonecommando007

Kinda like a UFO





Location

: Ohio






Your right Clonecommando007
Admin - Wow you're cool. "Your right site founder. Maybe if I post a reply to your post, it'll make me look better, but probably not because I'm breaking four rules while doing so." You fail for having more rules broken than words in your post.

MasterBrettKenobi

Non-Guild Member





Location

: Planet Geonosis






Brett Kenobi, you should edit your comment before administration finds out.

Admin - What? Do you need glasses or is your screen blurry...? This topic is months old and he was already reprimanded for his post. You have now bumped an old topic, posted a non-contributing reply, mini-modded, and posted something completely redundant. Take a look at your posting habits and most importantly OUR RULES.

EvilSniperGTX




Location

: Uh...Nowhere?






EvilSniperGTX wrote:Brett Kenobi, you should edit your comment before administration finds out.
In another situation this may well look like: "Quick, kid, clean away the blood before the cops find out!"
But I digress... and move on to the minifigure!
I always was a fan of things historic and this gave me hope! I love him; the only thing I would say is to have one pistol strapped to his munitions bag, which I see you did with the cutlass. Excellent!
Strike: Adding to bumped topic. Flag and move on. 11/23/9 -R

80-0

Non-Guild Member





Age

: 24


Location

: New York, New YORK!






...And this thread is about 7 months old.
Great job guys!

Strike: Adding to bumped topic. Flag and move on. 11/23/9 -R


Similar topics
---
Permissions in this forum:
You
cannot
reply to topics in this forum