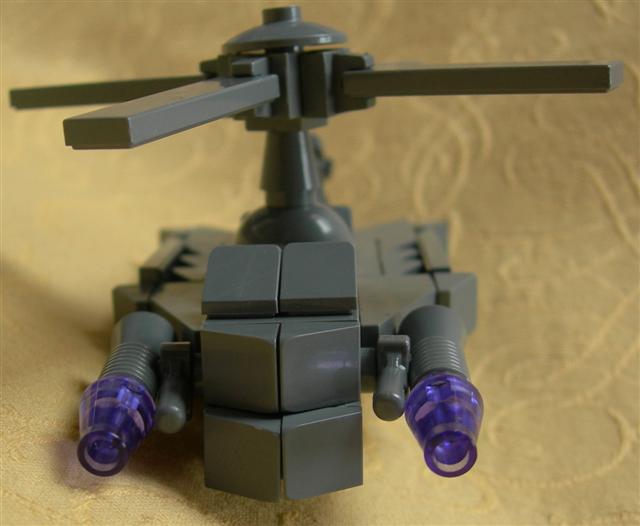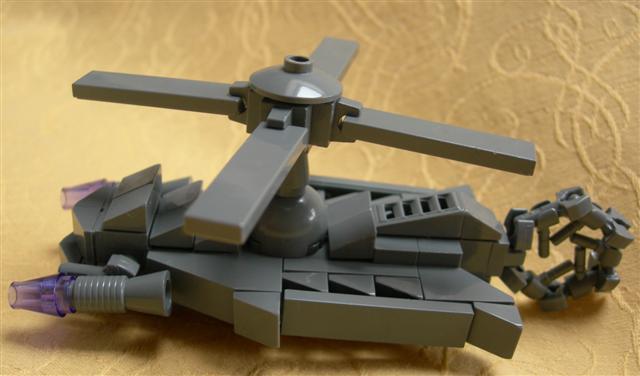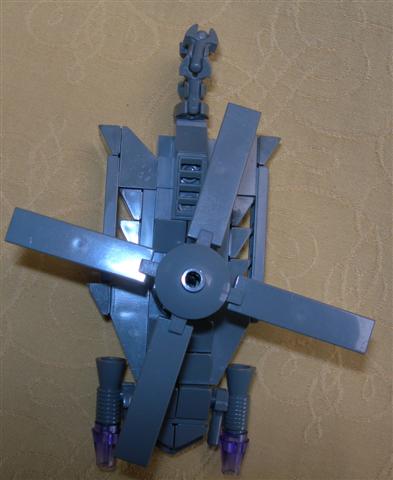 My least favourite bot. I wanted to make an aircraft but due to lack of pieces I made this.
EDIT: The clips at the back was inspired by LR.

Last edited by Commander Tac on Mon May 18, 2009 5:23 pm; edited 1 time in total
Pretty cool!

The back part with all the cheese slopes are win!
Commander Tac, stop making those awesome creations. I like it a decent amount it's not meh but it's also not blee. Overall pretty awesome

.
Yeah I thought that back blade was from LR. Still its a great moc. I think you like cheese a little too much but thats just me. I do however like the blades on top. Overall I give it a 4/5.

Oh and one more thingl, GET TO THA CHOPPA!!!1!!one
I don't like all the pointy angles the cheese slopes make, but other than that it looks nice!

DarthPineapple

VIP Former Staff





Age

: 23


Location

: The Netherlands






Awesome! The bottom and back could you a bit of work but I really like the propellor and most of the body!
It's good, but it needs to be smoothed out. Apart from that, it is awesome!

Luke

Non-Guild Member





Age

: 22






GET TO DA CHOPPA!

Looks good, I like the propellers more than the actual body though...
The part that is holding up the propeller should be made shorter and I have one more thing to say just to get on the bandwagon.
GET TO DA CHOPPAH!!!!!!!
Okay people this is getting really annoying:GET TO DA CHOPPAH!!!!!!!. Really it was fun in the beggining when this first person said it then another person said it so I was like meh and the third person this is just getting stupid and annoying saying that.

---
Permissions in this forum:
You
cannot
reply to topics in this forum