Legion - 4 Battalion (4,000 troops) led by the Clone Commander.
Battalion - 4 companies (1,000 troops) led by the Major.
Company - 4 platoons (250 troops) led by the Captain.
Platoon - 4 squads (50 troops) led by the Lieutenant.
Squad - 3 soldiers led by the Commander.
Ground and air vehicles: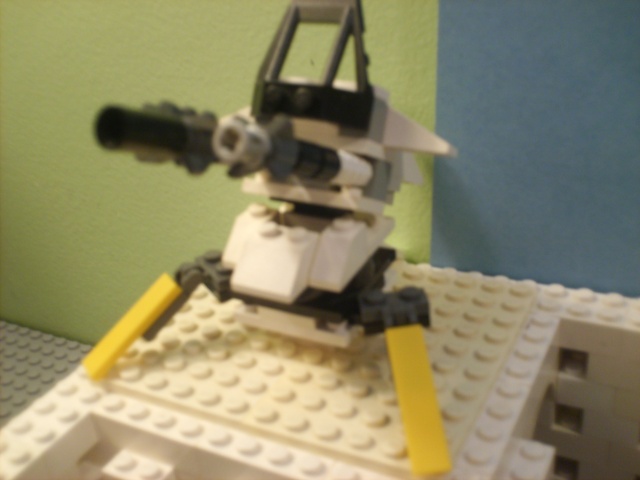 The 34th Legion Movies.
The 34th Legion I - Separatist Assault
Last edited by mazz on Thu Oct 29, 2009 12:25 am; edited 5 times in total
I'm pretty sure you're looking for the 34th legion, not the 34 legion.
Okay. Time to tear someone two new cheeks, here.
Uno - You need decriptions, stories, background information - and GOOD background information at that.
Dos - You copy-pasted from the legion guidelines.
Tres - Furthermore, you made that the only backbone your legion had.
Cuatro - Don't tell me it's a bloody WIP. This isn't even a WIP, yet. It's rubbish. When you make a legion, you need to have all that is expected in a good one ready to go. Vehicle photography, minifig photography, commanders, their subordinates, aforementioned backstory.
Cinco - There's no formatting. No color, no font changes, no nothing.
Seis - I really don't think this is Legion material yet
'oh: , and if it isn't fixed up SOON, it should be deleted...
Why don't I have that roll emoticon.
I am still working on the back story and some Legions don't have a back story. I am not home at this time so I can't photography my commanders and thing like that.
Then don't put it up, yet! Patience is a darn scarce virtue....
Hopefully other people who want to make a legion see these comments and make sure they have a respectable layout BEFORE they create their thread...
Just fix this up, and soon - m'kay

!


Similar topics
---
Permissions in this forum:
You
cannot
reply to topics in this forum