The CIS heavy missle artillery is the the counter to the AT-AT.
It weighs over 2 tons, with a huge missle tube. It has a flame thorwer and light cannon, just in case. The tank can travle over anything and though anything. I has 5 inch thick armor and EMP waves projecting out to shut off mines.
Before: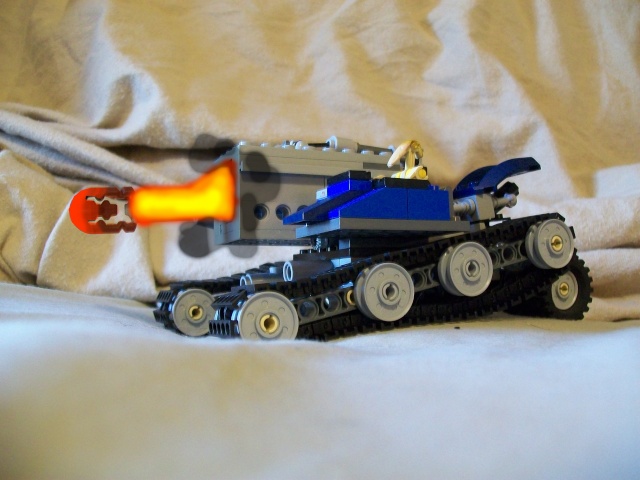 After: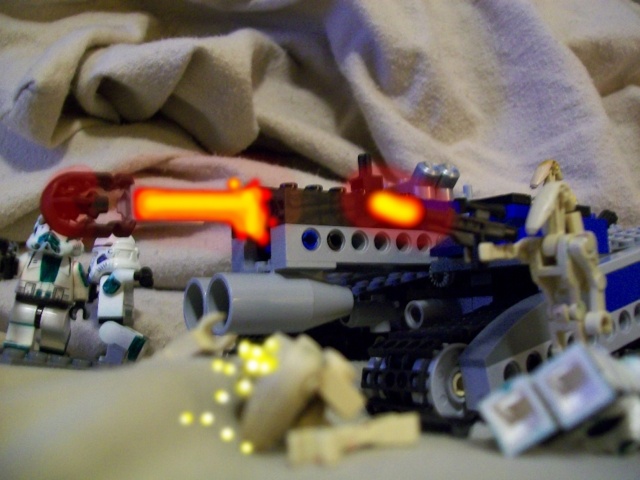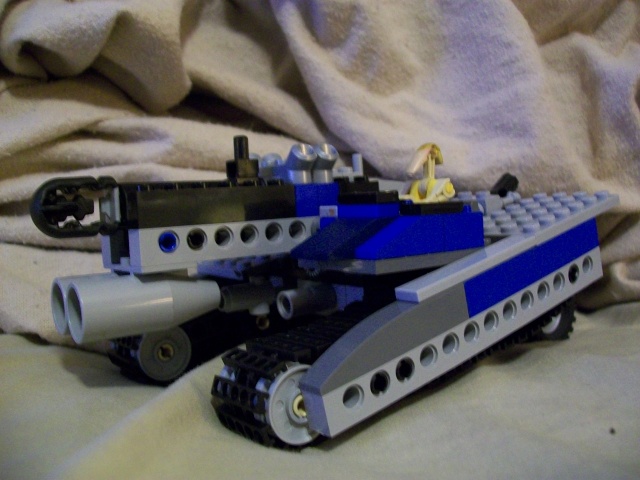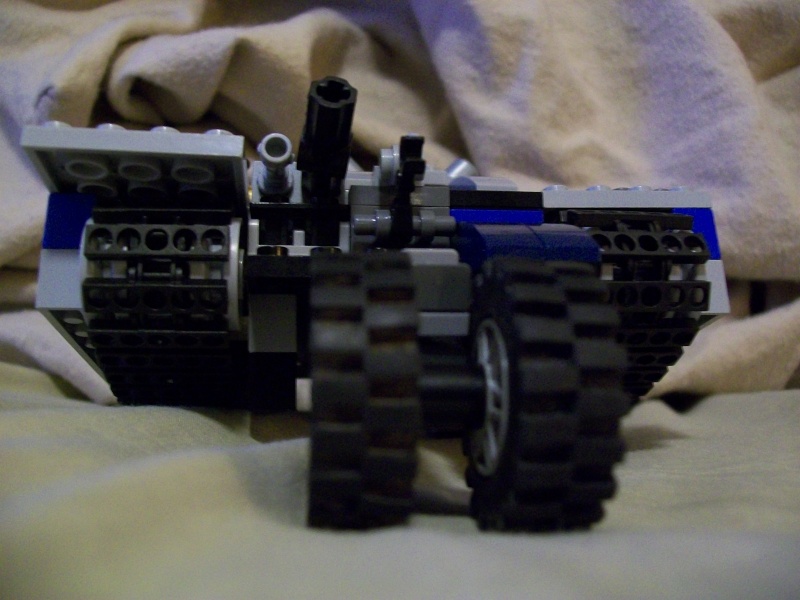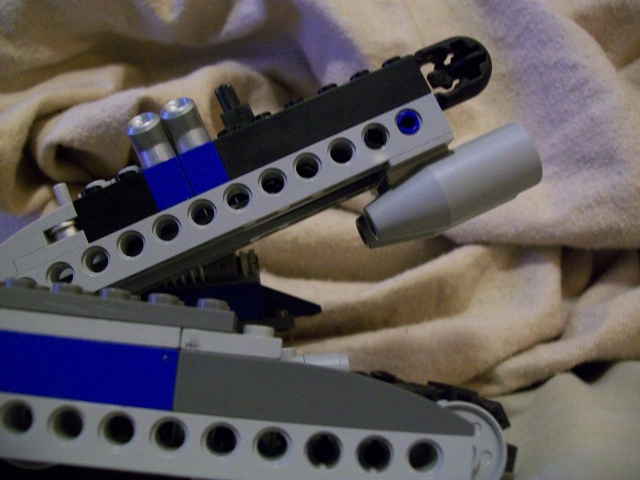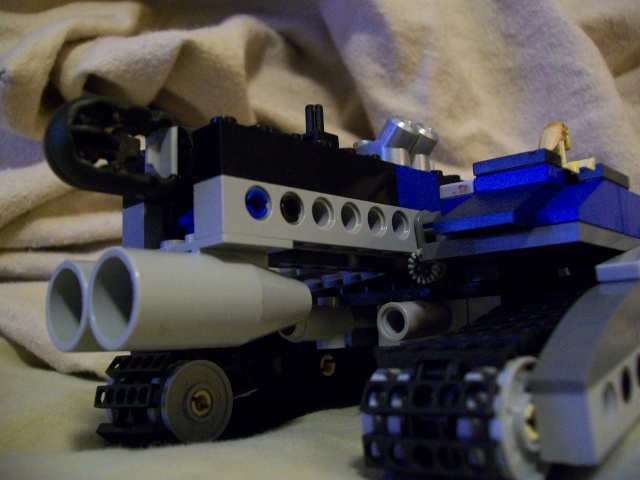 Thats it for now. C&C welcome!
Those huge turbines look remarkably out of place.

You took sort of good pictures, but you
really
need a plain overhead shot, no angle, straight aiming down on the model.
The side-guards look OK, although you really need to cover up those axel-holes both on the sideguards and on the main gun, which looks considerably worse than last time.
What I would do is entirely discard this concept (

) and go with the following concept:
Rebuild the turret as you had it before, and settle it in the distinct center of the vehicle with the droid pilot behind it. Now it's not as vulnerable to sniping, and it'd be less so if you could actually make a cockpit for it.

80-0

Non-Guild Member





Age

: 24


Location

: New York, New YORK!






You've still got overhanging plates/bricks, the turbines are aweful, the armor skirts are really not going to provide you much protection when you've got a bunch of holes in them (it's not that hard to use two technic->stud pieces and bridge a 1xn plate between them), the GIMP still needs work, and there's no real detail to the vehicle.
80-0 said something about discarding the concept... that's what I'd do if I were you

.

---
Permissions in this forum:
You
cannot
reply to topics in this forum