I probably should have just put this with the jet trooper but anyways now I'm starting to get pretty good with water slides, heres another trooper I made in a finer version. Special thanks to Jens for our lovely trade to get hold of the helmet
. The decals I tried to do the best I could from a blank phase two, It's kind of a wip because I still need to recieve my littlearmsshop blaster and mmcb waistcape. For my legion cloth accessories will be dark tan with black lining.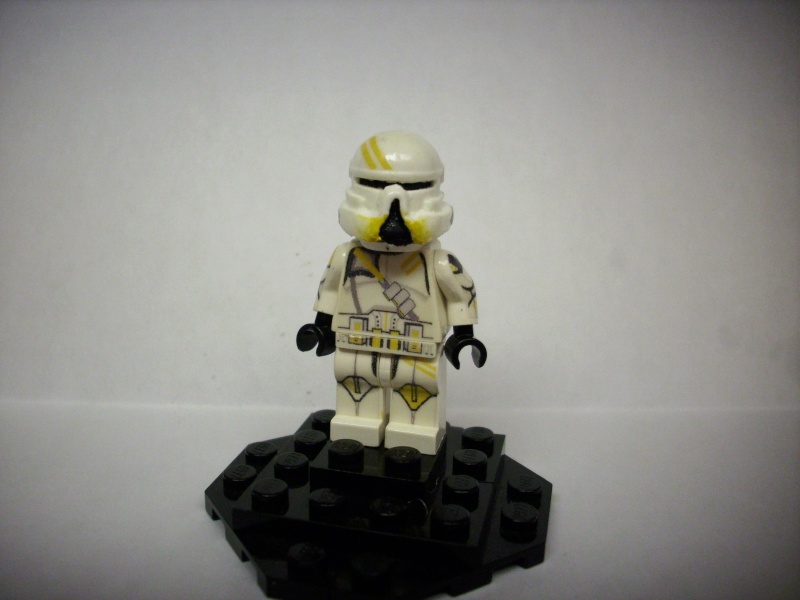 I appologise to any moderators for not sizing down my pics because I'm the computer noob

.
I hope you like it and c&c welcome.
Great decals. I wish mine came out that good

.

Comander Cody 212th




Age

: 22


Location

: Dayton, Ohio






I don't think I mentioned this but the helmet is actually a defect that I modifed to look new.
Looks really nice Xion, however, the (sharpie? Paint?) around the mouthpiece looks a little messy, I would tidy that up. Other than that,
!

Master Potato

Non-Guild Member





Age

: 21


Location

: Alderaan, wondering why we've got a new moon...






That's pretty darn good! The helmet markings are, although slightly messy, on the right lines, certainly.
By the way, I'd appreciate it if you could credit me for the decal bases. Thanks!

I apologise CG, I will remember to credit you next time I post a decalled fig.
CloneCommandoXion wrote:I apologise CG, I will remember to credit you next time I post a decalled fig.
No need to apologize, I just like to point it out.

nice decals
Admin - Read the Consitution. Posts must be five words and use proper capitalization and puctuation.

legostarwarsclones

Non-Guild Member











Similar topics
---
Permissions in this forum:
You
cannot
reply to topics in this forum