I am making a powered parachute for a post apoc vehicle, I have the chasis but I can't figure out how to build or attach the parachute, so any help would greatly appreciated.
Here's a link for what it is supposed to look like.
wiki
Last edited by blackninjatom on Sun Aug 30, 2009 3:03 am; edited 1 time in total
That's a good design but why is there a clone in it?

CommanderNexu

Non-Guild Member





Age

: 22


Location

: On Mandalore






Please excuse CommanderNexu, we try to keep him in the closet.

The idea of cloth or fabric comes to mind for the parachute, however I'm not sure if you'd be 'up' for that idea. As for how to attach the frame to the parachute, if you want to take the lego route as opposed to string, I'd use some lego cords with the 1x1 round black studs on each end (commonly used as pirate ship rigging).
________________________________________________________________

Clonecommando007

Kinda like a UFO





Location

: Ohio






It is very simple yet I like how similar it is to the reference pic, overall I like it. Is the actual vehicle a WIP or does it just need a parachute? For the parachute, just a warning this will require moding a cloth, take a piece of cloth and a hole puncher, put holes on each corner and take the cord piece CC007 mentioned and attach one to each corner it by putting a 1x1 stud on top. It's simple and I have used it before but still, it's hard to find good cloth, let alone hole punch it.

* Turns around looking at CC007 while sneaking back into my closet.* "It'll be like I never left... oh... wait..."
Oh yeah, I was going to enter this into a contest at flickr, that required non-modded parts, but seeing as that contest ended without warning, I guess I'm free to use fabric now!

The main problem is suspending the parachute above the vehicle. The cord pieces will work for looks, but aren't stiff, so I still need a way to keep the parachute's shape. As for getting fabric that shouldn't be a problem, but I still would like to build the parachuteout of bricks, like I saw someone do on flickr, thing is I can't find it anymore.
Maybe you could use the Ewok hanglider wings from the battle of endor set.

cmdr Vintu

Non-Guild Member





Age

: 22


Location

: secret






Get two lengths of that longish pneumatic hosepipe (e.g. off a podracer), attach a load of clips, then join the two with some 1x6 tiles. Getting it to bend might be tricky, but I'm sure a few clips and a pipe/string could sort it.

The Jinja Ninja

Evil Ornj Vizier





Age

: 24


Location

: Timeline No. 1






I whipped up a possible parachute and parachute connection in LDD that could work:
(Click picture for larger image)
The connection is kind of crappy but I'm sure you can think of something better.

It looks very good at the moment.
Maybe you could use this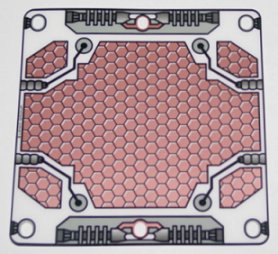 Available from Bricklink

Captain Tredge

Non-Guild Member





Location

: Somewhere with star wars lego






Thanks for the help guys, I'll see if I can use the pipe pieces. What doesn't help is I haven't left myself a lot of room, so it is gonna be tight.

Thanks again, hopefully you'll be seeing this again soon.


Similar topics
---
Permissions in this forum:
You
cannot
reply to topics in this forum