Disclaimer: As Aki and Tac have pointed out they do look like Liea Han and a Hoth Trooper. I would like to make them different but I don't have any other fleshie faces or any hair pieces. I can hover change the legs on both to plain 'ol brown. Which I will do. I am trying to make do with the pieces I have and not go and buy any more pieces.
Sara was the daughter of the Loyalist leader during the War Of Reformation. He died during a battle between the Loyalists and Reformists about 30 BBY. When he died Sara took up his place as Commander and victory over the Reformists followed shortly after.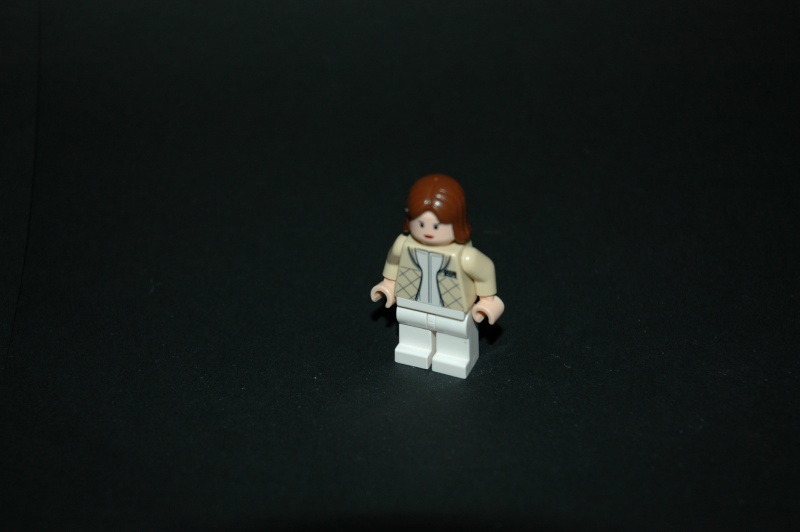 Mark was Sara's younger brother and the second in command in the Loyalist Army after his father died.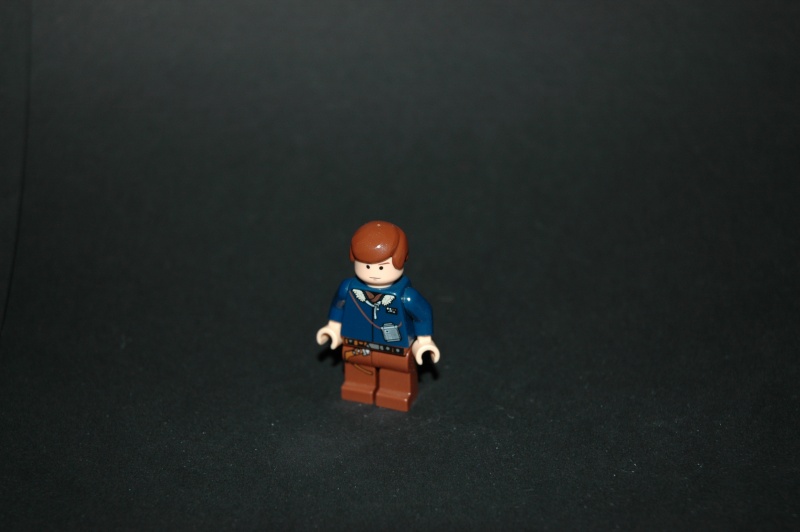 Private in the Army: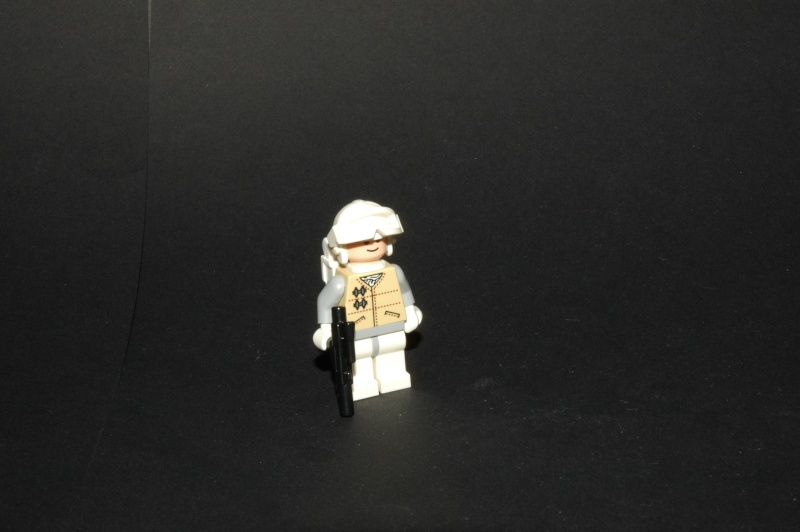 Info: Even though he is pictured with a standard issue blaster rifle they preferred projectile weapons. They carried enough rations to allow them to survive on their own for three days if lost. And as the climate on the Planet is extremely cold their uniform had a heating system built into it. (The projectile weapons are going to be Halo Assault rifles from BA)
Backround about the Planet:
The planet Sara and her brother live on is a large industrial planet that is developing experimental projectile weapons. The war between the Loyalists and the Reformists broke out after it was shown that the prototype weapons were more lethal then the common blaster rifle. The Reformists wanted to to sanction who could have access to the weapons and limit access from senate committees. They also wanted to limit the sales of the weapons, as they were being bought by bounty hunters. After 10 years of constant war the Loyalists were victorious and the Reformist army was dissolved. Even though the Reformist army was dissolved there still are some die hard Reformists. When the CIS took over the planet the die hard reformists became informers for the CIS and alerted them to Loyalist army movements and where the attacks would take place.
Expect this to be updated!!
Last edited by Darth Bizzle on Wed Sep 09, 2009 7:50 pm; edited 2 times in total

Bizzle

Guild Member





Age

: 24


Location

: here..I think...






Leia, Han and Rebel Hoth Trooper.
All I can see is a Liea look-alike, a young solo, and a hoth rebel

.

-Aki-

Non-Guild Member









I know. The hoth rebel will stay the same. I want to change the Han solo legs and head but I need a new head and hair. Same goes for the Liea look alike. I just don't have the pieces I need. I guess I'll be putting in a BL order soon. Just take them as they are for now.

Edit: I am gonna leave them as they are. I don't want to buy anything right now and I want to work with what I have. So get over what they look like!

Bizzle

Guild Member





Age

: 24


Location

: here..I think...







---
Permissions in this forum:
You
cannot
reply to topics in this forum