Here is the next starfighter for my legion. The is an odd ship because it flies sideways. This ship has two short range laser cannons, and one ion cannon. It also has one main engine, and two back up thrusters. The ship was used only by the 80th legion.
The ship in flight.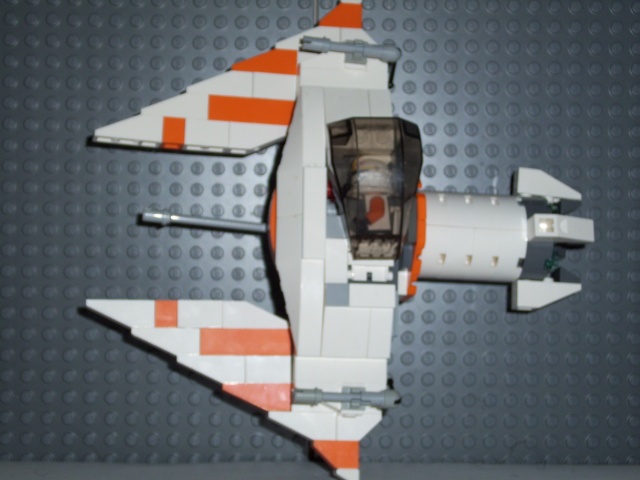 Another veiw of the ship.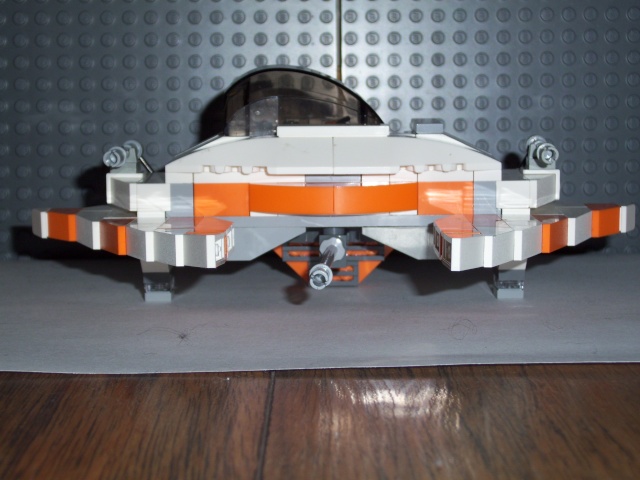 A top veiw of the ship.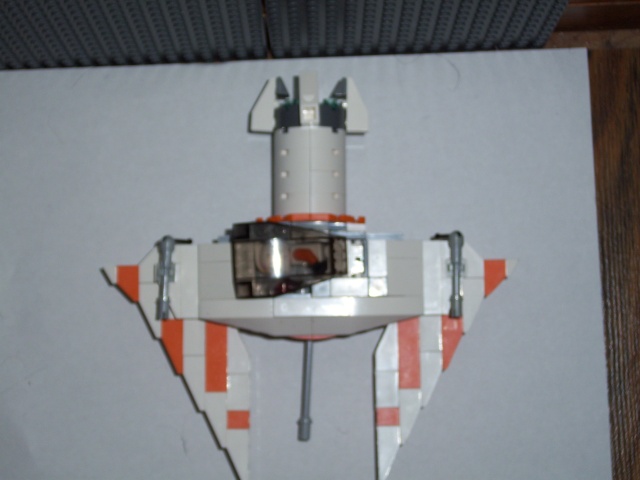 The pilot in his chair.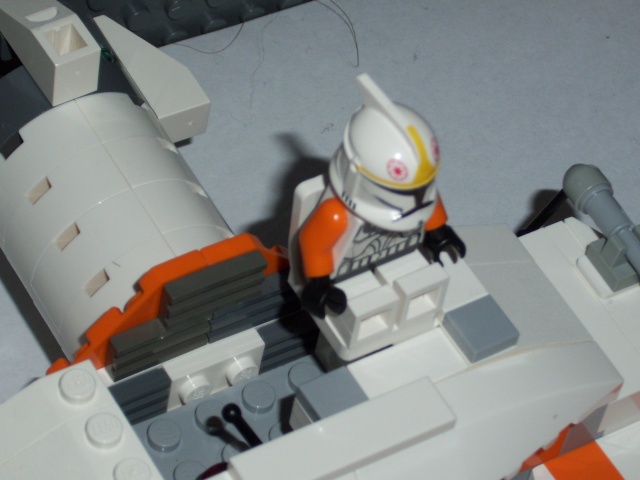 The chair is folding in.
The pilot is in the cockpit.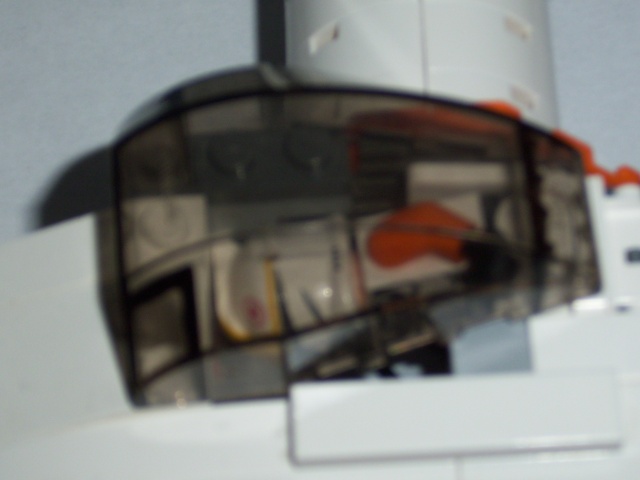 The bottom of the ship.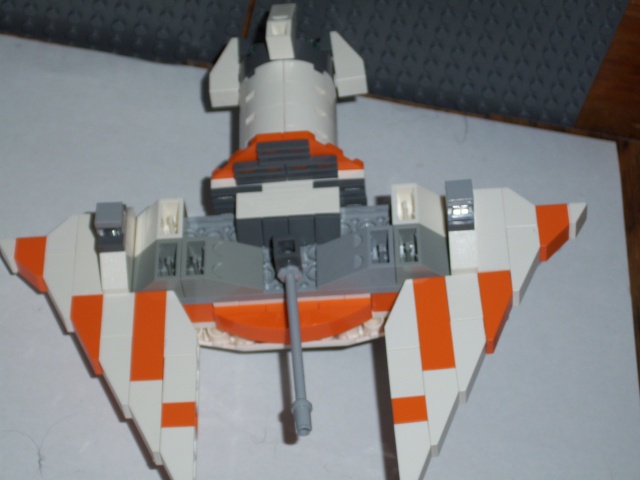 The engine.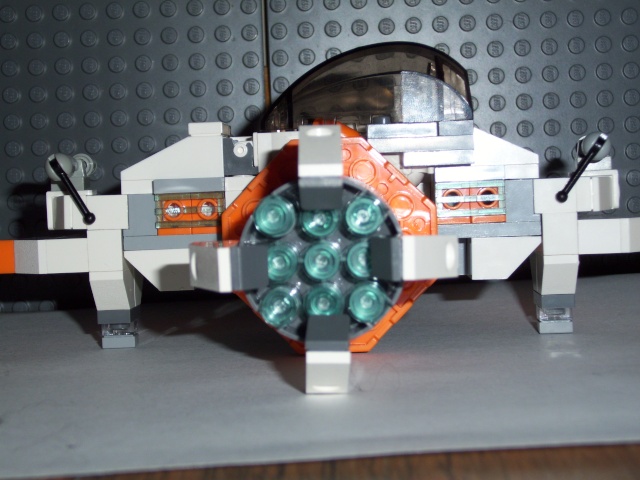 C@C are welcome.

Knight

VIP Former Staff





Location

: Anywhere with lego.






I like it, although the cockpit for some reason looks sloppy and wouldn't having the window on only one side be a critical blind spot?


757tofu

Non-Guild Member





Location

: On Endor






I'm sorry but I don't really like the design of the ship, it reminds me too much of the B-Wing and it looks way weirder.

I like the idea of the pilot sitting down and getting folded into the fighter. Interesting concept that should be played with more.
Thanks for all the comments everyone. The ship is made to be odd, so understand if some people don't like the design. Also it was just fun trying out the concept of the fighter.

Knight

VIP Former Staff





Location

: Anywhere with lego.






I really like this starfighter but the cockpit looks a little off to me. It would look a little better if you extended the cockpit out a little so the pilot could at least see what is in front of him. Other than that this is great! Keep it up!

Denal

Guild Member





Age

: 21


Location

: Oklahoma






its good, but doesn't look suitable for combat

RULES & REGULATIONS

Please edit your post(s) and use proper spelling, grammar, capitalization, & punctuation. Thanks. CABG Staff

Read this before posting again. http://www.thecabg.net/the-guild-constitution-f1/the-constitution-t1.htm#1 CABG Staff
-DP

Hunter of Droids

Non-Guild Member





Location

: Tattooine







---
Permissions in this forum:
You
cannot
reply to topics in this forum