Something I made a few months ago because I was too cheap to buy a Lego motorbike so I made one.
This one is based on the Mach Bike from Mario Kart Wii.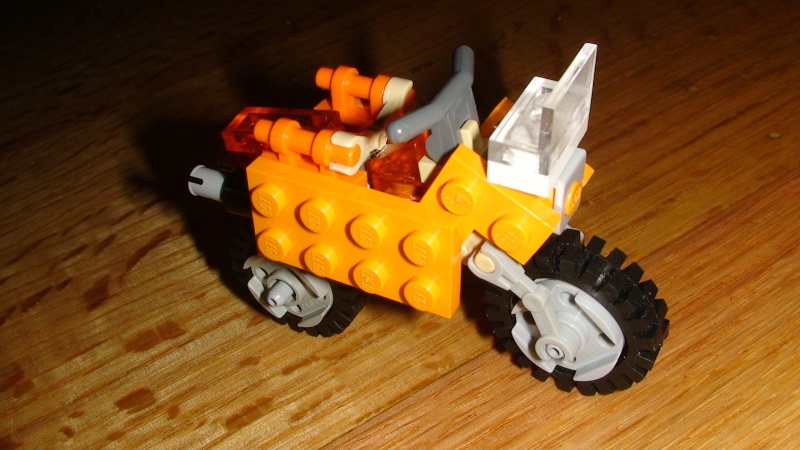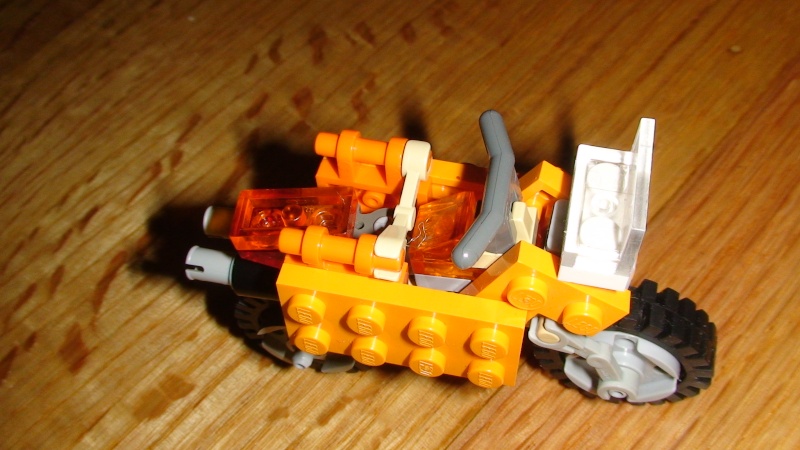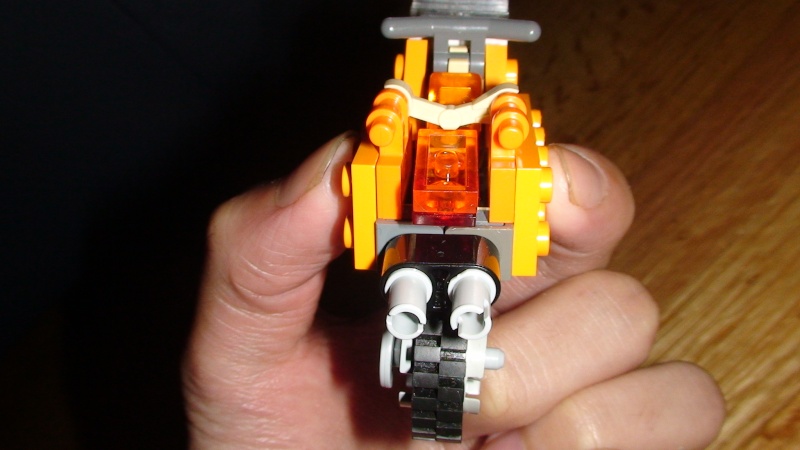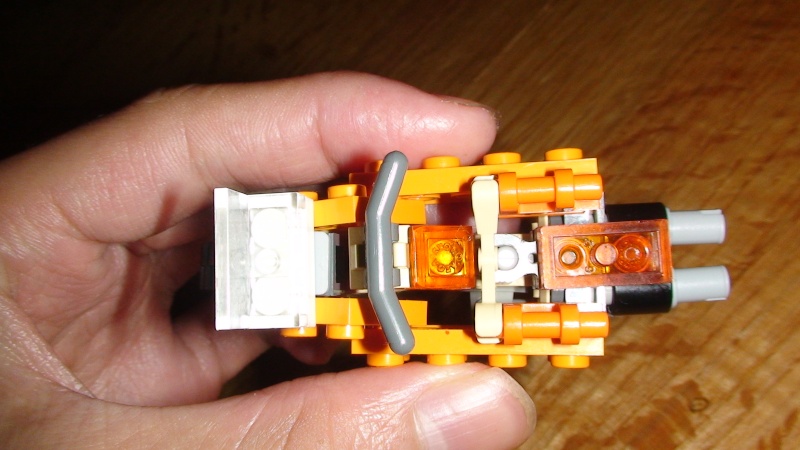 That is all.
It's actually a really neat idea but I would have used tiles for the sides. Although it looks like with the design tiles may not be able to replace those...I don't know...
It's kind of ugly but darn that's some cleverly put together pieces.
________________________________________________________________
Signature by RΟΟK, on Flickr
Change the colour to something like dk. bley, replace the 2x4 plates at the side with something smaller, and use something else for the windscreen..otherwise this thing is pretty good.
The idea is semi-clever, but the execution isn't all that great.


Similar topics
---
Permissions in this forum:
You
cannot
reply to topics in this forum