Yeah, I built another one. My plan is to build a bunch of them and make them like a combiner, combine all of them and you make a Tatooine-ian base. It'd be an interesting premise, but not too sure how well it'd work out.
But anyways, here we go, the Rebel Bunker Impulse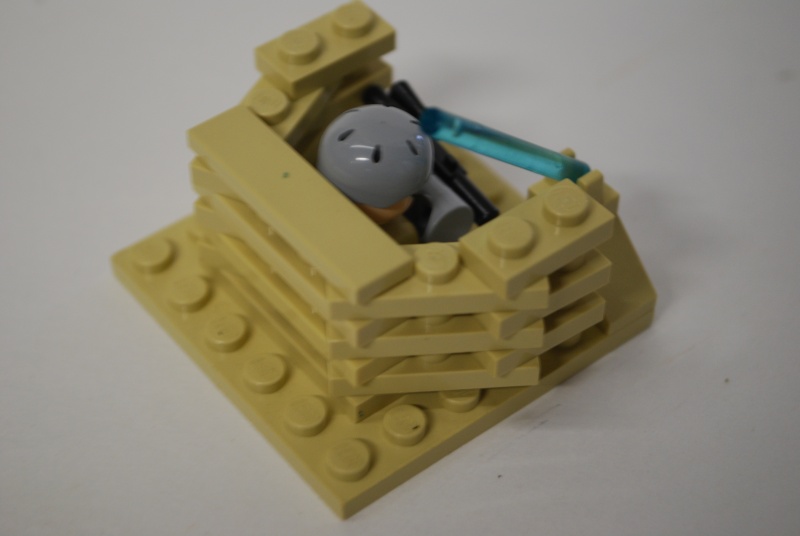 Set #: 1334-7 (If it turns out to be a real set number, then
)
Defend your life behind the Rebel Bunker! Duck behind it for cover from the oncoming laser blasts! Features one Rebel Solider and one laser blast! Features 26 pieces.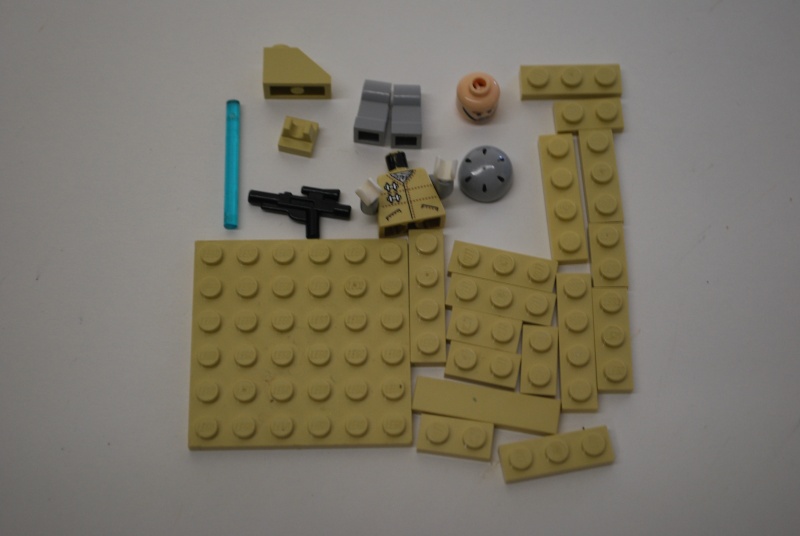 It was a fun build, hope you enjoy it...
That's a cool idea which I think some of us had. (building a bunch that relate to each other) I am glad you are going to try and accomplish it. Looks good and I would but both together.

I think Lego should do that. Make a big creation and then break it down into 27 piece lots with a minifig in it. I think people would buy them like crazy without thought on the total price at the end.

Would be like a create your own scene sets.

Awesome job and I like the laser blast!
Not bad. Quite a good idea actually, if you ask me.
The bunker is great, so is your idea.
This is really creative, I like the design of the bunker!

Guest

Guest





Nice creation. I really like that laser hitting the bunker.

Denal

Guild Member





Age

: 21


Location

: Oklahoma






Its a great idea, it is a nice little bunker,
my only complaint is that you should provide the piece to connect the legs, so the 'buyer' can have a normal minifigure.


Alpha Beta

Non-Guild Member





Location

: Somewhere my GPS doesn't know






Great work!I actually would buy like 20 of these if they were real sets.

SkyGuy




Location

: A land of everything.








Similar topics
---
Permissions in this forum:
You
cannot
reply to topics in this forum