What is what?
So incase you didn't know the Guild is all about becoming a better builder and learning new techniques. Here's fine example worth learning/stealing. Note the back end of this ship. There's almost a pizza shape to it. Ummm, yummy pizza.
"Nu-class Attack Shuttle"
Created by: Thunder-blade
Thunder-blade wrote:I actually made a spacecraft for once! D: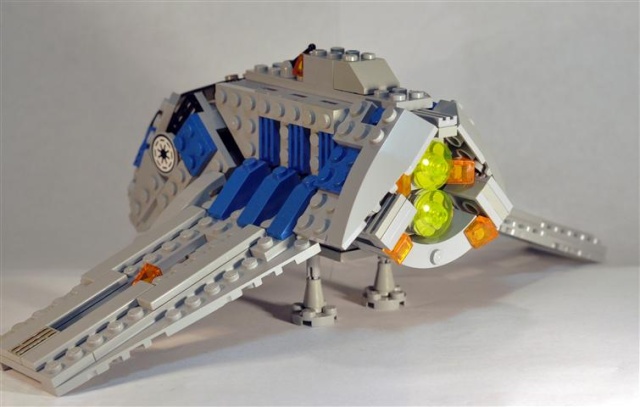 Click here to read/see more about this ship.
Om nom nom nom.
Thanks Rook! It has a nice behind doesn't it.

Yeah a little to square in the shoulders but she's got a nice butt.

She may not look like much on the outside, but she got it where it counts.


Similar topics
---
Permissions in this forum:
You
cannot
reply to topics in this forum