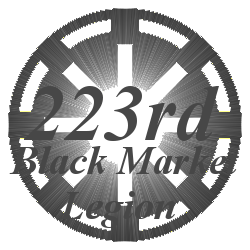 The 223rd Black Market Legion was a legion that mainly consisted of missions on Courasaunt where small squads were sent to major black market affairs and arrested anyone involved with the selling or buying of the stolen goods. Although these were thier main missions, the could also be deployed for planetary assaults and other things. The 223rd was commanded by Jedi General Clawa Alfor, and Senior Clone Commander CC-2612 "Blast."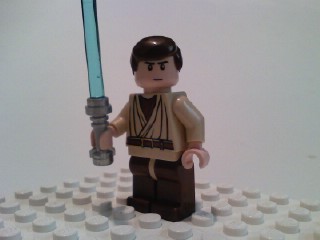 Clawa Alfor was the Jedi General in charge of the 223rd legion. Born on Alderaan, his force sensetivity was quickly noticed.Jedi master Yoda arrived and brought Clawa to the Jedi Temple where he trained, and eventually became the Padawan of Mace Windu. He was very keen in the force. Clawa quickly became a Jedi Knight and stopped his padawan learnings. He was one of the youngest Jedi to be appointed as a Jedi Master, and to join the council. Clawa took part in many missions with the 223rd before he got a Padawan of his own. He died shortly after the Galactic Civil War Era. He was badly injured during Order 66 when he was shot nearly to death and left to die. Clawa was able to fake death without his troopers knowing. No one ever knew that he lived through this time as he went into hiding, never to be seen again.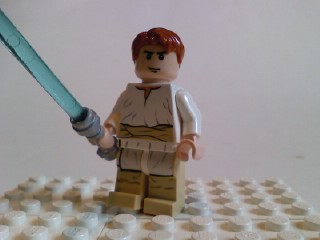 Devib Anfor was the Padawan Commander of the 223rd Legion. He was born on Corellia and taken to the Jedi Temple on Courasaunt at the age of two. Devib became the Padawan of Clawa Alfor and was killed during order 66. He could've became a knight, but his disability to listen and pay attention stopped him from doing so.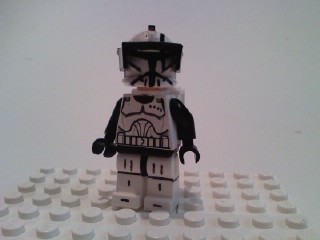 CC-2612 "Blast" was the loyal commander of General Alfor during the Clone Wars. He was put through ARC training on Kamino and became a Captain. During the battle of Geonosis, his Commander died after being killed by a SBD. Blast was imidiately appointed as Commander right then. He was executed after Order 66 because he questioned Palpatine of how Clawa had betrayed the Republic. He refused and was shot in the back coldly by his own troopers.
Infantry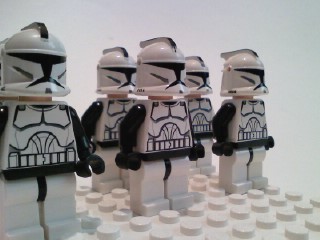 Snipers
Gunners
Cold Assault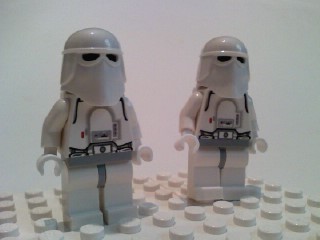 Scout
Hardsuit
Enjoy!
Last edited by 1 Million Watts Of Power on Mon Jul 26, 2010 3:47 am; edited 2 times in total
Nice! Like the hardsuit, it has itīs own style!

Astor

Guild Member





Age

: 22


Location

: Oslo, Norway






Thanks! I think the only other legion with black markings on CABG is Aki's.


Similar topics
---
Permissions in this forum:
You
cannot
reply to topics in this forum