A MOC showing Commander Blast captured by the Sepratists and his troopers trying to rescue him... However, they can't seem to find the base...
Before anyone says anything, this MOC is Deeply inspired by DarthPineapple's old captured corps contest entry and uses one key tecnique from it.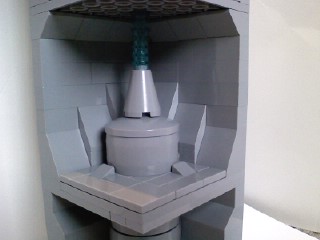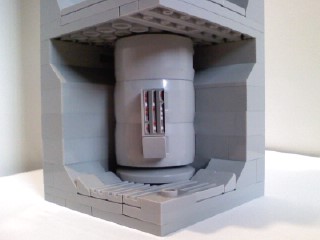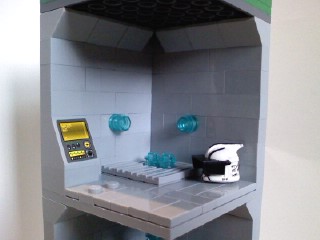 Enjoy!
Last edited by 1 Million Watts Of Power on Tue Jul 27, 2010 2:50 am; edited 1 time in total
It's a good MOC except for the fact it's DP's. I really don't see the point of a remake when he did a fine job already. Just doesn't do it for me.
This is not DP's MOC. It's only inspired by DP. The only similarities in the two are that a Commander is captured, and he is in whatever those things are called that Obi-Wan is tied up in in Ep. II. :d'oh:
This is a very good Moc, I love the layering you added at the top and the way you positioned the slopped bricks makes the Moc look even better, splendid job.

Darman

Guild Member





Age

: 21


Location

: America






Thanks, Darman! I really enjoyed building this, especially the generator on the first and second floors!
For some reason, it looks like the clone isn't hooked onto the energy-chains all the way.
Anyways, great job! I too like the positioning of the sloped bricks near the generator.
Good tree layering, but the underground part looks somewhat bland. Maybe add some stripes to the wall? Looks nice though.

I love the sleekness of the bottom floors, great job.

Alpha Beta

Non-Guild Member





Location

: Somewhere my GPS doesn't know








Similar topics
---
Permissions in this forum:
You
cannot
reply to topics in this forum