Well as my first post as a guildie I present to you the Republic Lightweight Frigate! This is my first attempt ever with thrusters and I must say I not 100% about them.
Link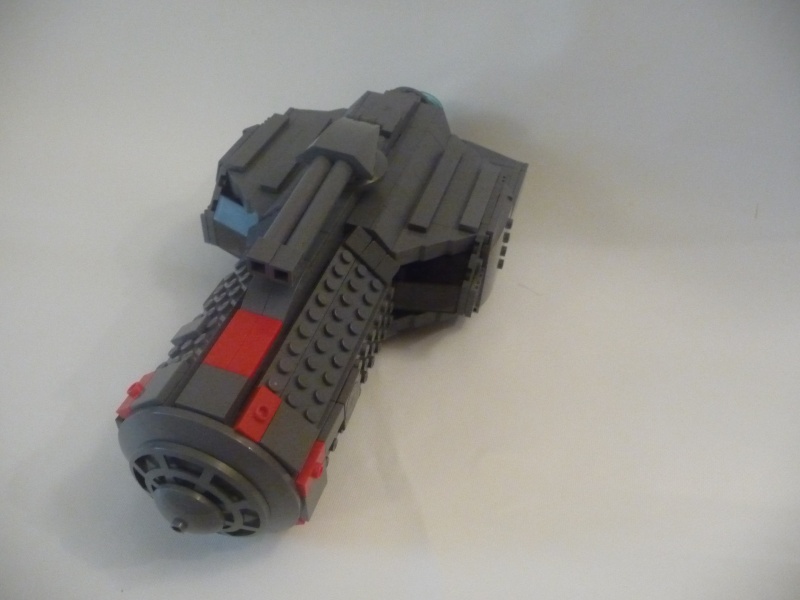 Enjoy! C&C appreciated!
All smooth except middle part. Why?
I forgot and I realized at the last second that the studs were there and I dissmissed it thinking it wasn't that important.

Hm, I like the shape. But like Rook said, cover up some studs in the front, and you're good.

Jedi Joe

Guild Member





Location

: Florida, the state of neverending heat and humidity...






I like the shape as well, but I can't find the cockpit.


Rijulskywalker

Guild Member





Location

: In a galaxy far, far, away...






I agree I'll have to de-studd the front.
And I guess I substituted the pilot's view for a cool shape.

Love the shape as well. Add a bit more red to the back and what everyone else has said.
Great job!
This would have been really cool if the front had a bubble canopy/cockpit and the whole thing was all SNOTted up.

You guys have a lot of great recomondations and I think I'm going to update this over the long weekend because during the week I'm very busy with the new school year and sports. And unfortunately they are priority for me.
EDIT: I'm not going to redo this because the cleaning ladies completey destroyed it, And I'm gonna work on the "Stay in School" contest.
I really do like the gun turret on top and the back, but the front needs some work.

Aerial Trooper Nitro

Non-Guild Member





Age

: 21


Location

: In DP's lampshade spying on him.







---
Permissions in this forum:
You
cannot
reply to topics in this forum