Tablescrap, and my first shot at a Neo-Classic Space creation. Everything seems fine to me, 'cept for the helmet. But, I don't have a light bley one, and I didn't want to go through the trouble to BL or Trade for one.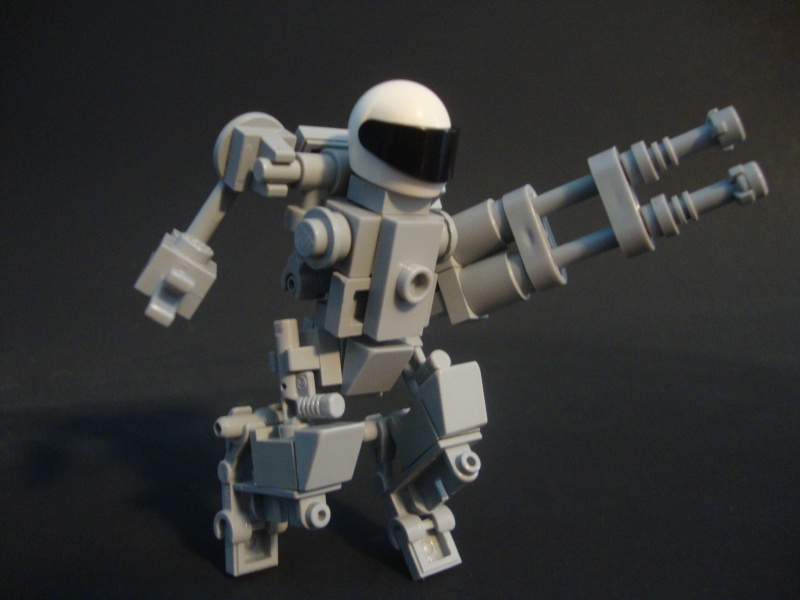 C&C would be greatly appreciated!


Justin Pyne

Guild Member





Age

: 21


Location

: Hiding in your closet.






Those legs are very nice. As is the rest of the mech, except what I said on flickr. :)

Was it a nightmare trying to pose this for the pic? :P
Good leg design, and it looks great the only thing it's missing is it could use one of the small cylinders for the arms which look a bit skinny.

Sweet, NCS on CABG! On to the MOC, I love the legs, feet and weapon. The other arm needs some build. The helmet works for me since Neo Classic space men have white suits (or red, yellow, blue, and black). So the helmet is fine. Just fix the arm, and perfection!

Knight

VIP Former Staff





Location

: Anywhere with lego.






Yeah, it's badass 'cept for that arm. Fix that and you'll have a perfect hardsuit.

Nice mech. I see your future already.


The right arm is too far back. Otherwise, it's a great mech. Love the gunarm!
Everthing is good, but the right arm is way too shrimpy.

Alpha Beta

Non-Guild Member





Location

: Somewhere my GPS doesn't know








Similar topics
---
Permissions in this forum:
You
cannot
reply to topics in this forum