Wait what? No no, I didn't post in the wrong subforum. I actually made a Clone Wars Creation... :O
...Only to commemorate CABG's THREE YEAR ANNIVERSARY and the BRAND NEW CORPS
As you've guessed, I'm part of the Planetary Defender corps. And so, my World War 2 figures are the Planetary defenders, whose rifles shoot lasers, and the clones happen to be the bad guys!

Don't be all too rough though, I know it's pretty lame but I didn't want to be the only staffer not to build something. Oh, and it takes place on hoth. Basically, we have the PDC attacking the clones outpost. Like almost every other planet in the SW universe, they think that the Clone Army will only bring war, and want them to leave.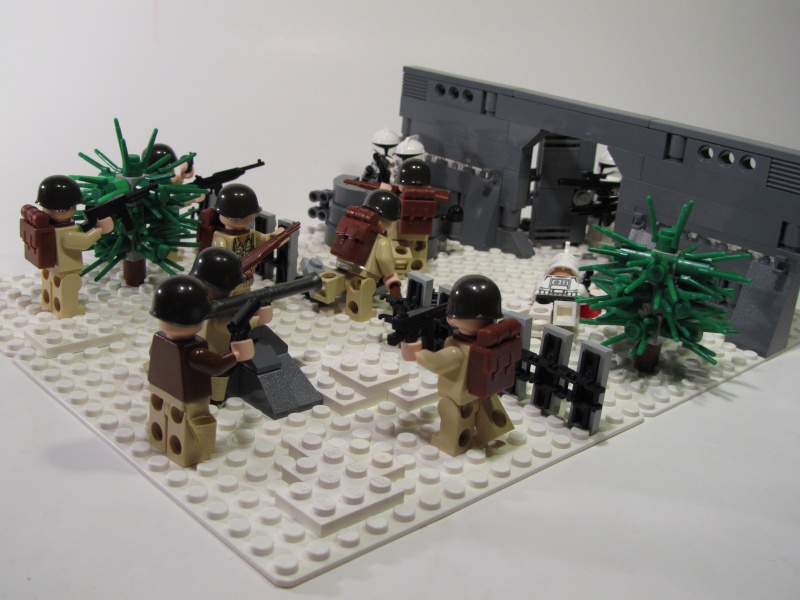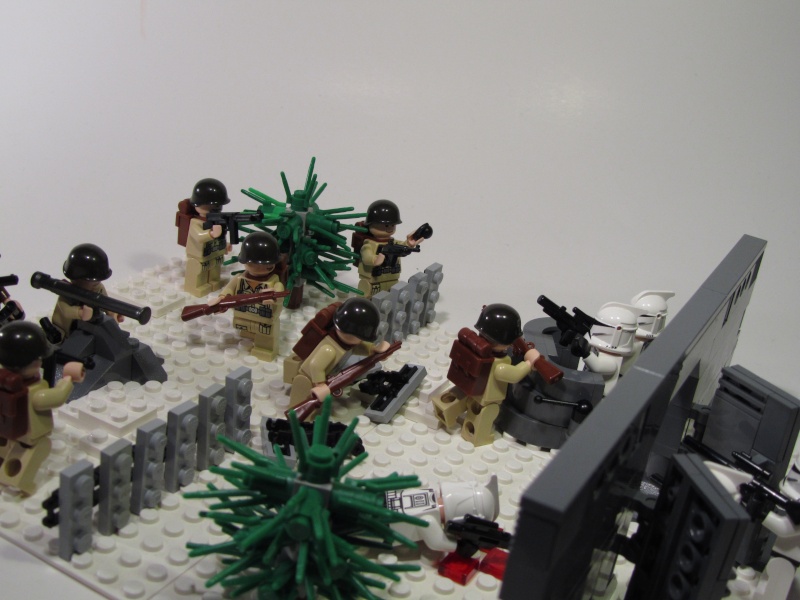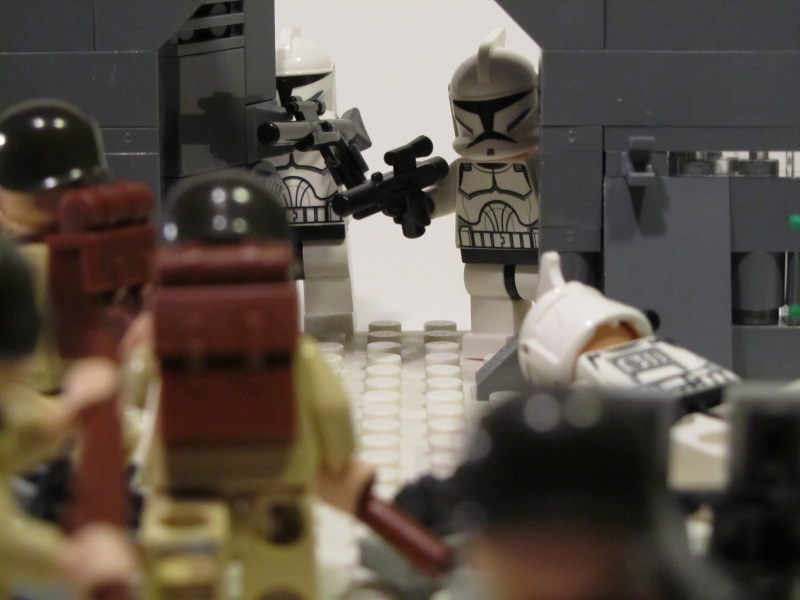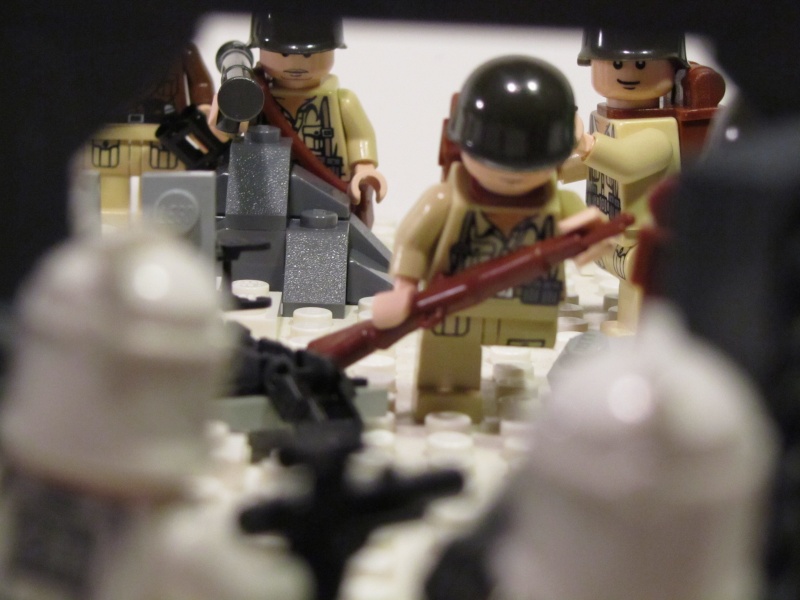 Enjoy! And don't expect more SW.

So PDC can be "bad".
Maybe I can update my hologram.

Nice moc but you could have done better.

Aren't your PDC forces cold?
The WWII soldiers work perfectly for the MOC and Planetary Defenders corps.

It looks really nice. But like eclipsegrafx said, you can do a little better. But I like how you did the plants and the base though. I also like how you did the barriers for the PDC, as well as for the clones.

GeneralKydanWitress

Non-Guild Member





Age

: 23


Location

: Mandalore






If you can use WW2 soldiers in the Planetary Defenders Corps then can't I use Halo Spartans in the Planetary Defense Corps too?


I actually think its a pretty good MOC. I really like the fence (I have no idea how you stuck those chain pieces into the fence) and the spiky bushes are a great match with the snow environment.
Great job. The tree design is awesome. Keep up the good work.

train 01

VIP Former Staff





Age

: 20


Location

: Maryland






I like the tree design and the fences, they look really cool. Too bad you won't be doing anymore SW creations...
I love the fence. It looks really cool.
I think the planet the Soldiers are defending should be called Earth.
just kidding.
Great moc.
Hooray! PhiMa built something with clones in it. This out to be an interesting storyline...

This is pretty cool. Can I use the fence idea in something? I'll give credit.

CLONES FTW! They will beat your primitive WW11ys and blow up their leader!! Sorry for the randomnest post ever.



Similar topics
---
Permissions in this forum:
You
cannot
reply to topics in this forum