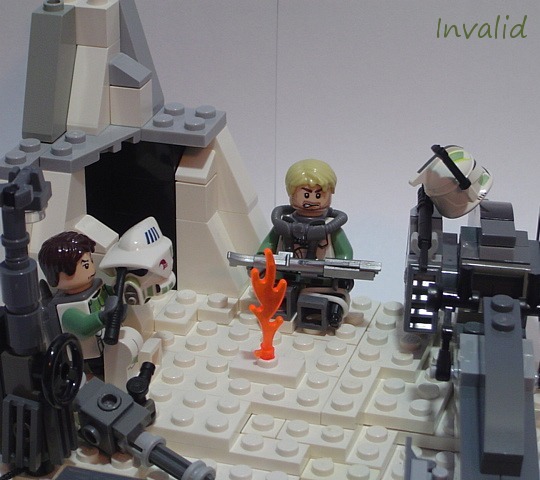 >>>>> Mission: Rhen Var
>>>> Legion: 316th Legion
>>> Rank: Sargent
>> Number Code: 12457
> Opening Sargent Invalid's Rhen Var mission log:

Day six: Me and Sargent All'as and been searching for the forward command post for six days, with no luck. When we were about to jump the Titan, this BARC Speeder knocked us off before the rest of the squad could follow us. When we landed, The BARC was not majorly damaged. I knew we needed it. When managed the find wood, and this strange lamp. Also, there are animals around here. At most, we could survive another week, after that, I'm not so sure...
-End of log-

Cyrus

Guild Member





Location

: In a barrel of toxic waste






Love it. Great detail, Cyrus.
I love it, grat detail.
Is that a chaingun I spy.

DarthDane

Non-Guild Member





Location

: Vancouver






I love all the details in this MOC. The ARF Trooper looks a lot like my legion's commander.


train 01

VIP Former Staff





Age

: 20


Location

: Maryland






This is quite a nice MOC, with the layering and all. It looks odd that the fire is just in the snow, maybe you could change the white piece holding it up to a brown one.


Similar topics
---
Permissions in this forum:
You
cannot
reply to topics in this forum