Not sure if it will be connected with the next room but just so you know I plan on making more rooms to go along with this one.
You may be wondering why did it take so long for him to post this? Well 2 reasons. 1 is the fact that my internet stopped working (was cut by the construction workers next door) and I had to wait a while before it was fixed. 2nd is that I am competing in a contest on MOCpages and this wasn't my first priority at the time.
Same shot as in the test but this time the floor is snoted not studs. Also good job for guessing what I was building GeneralKydanWitress.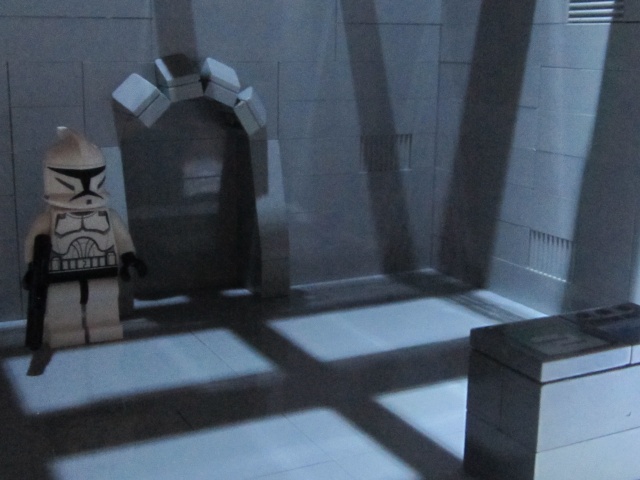 The entire room.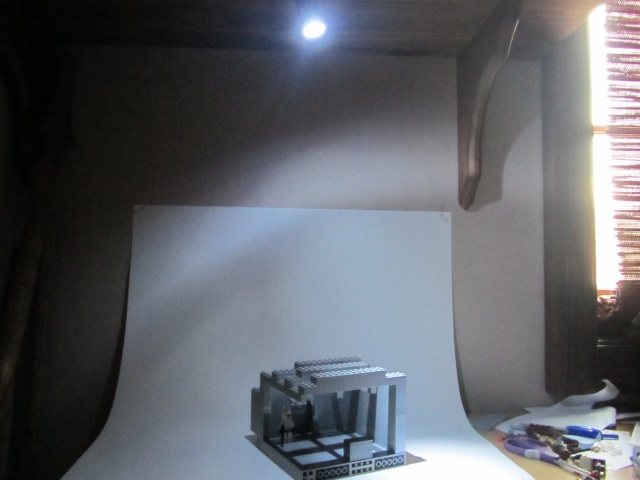 How I did it. Just incase anyone wants to use the idea.
Fantastic lighting, and the floor looks so much better with the SNOT. Great work.

Knight

VIP Former Staff





Location

: Anywhere with lego.






Awfully simple, but it's good. I'd recommended you put a little more character in the walls like in this fine MOC. Other than that nice work, I like the SNOT floor. My Venator Command Center MOC is almost done, which would go great with this!
Also the lighting is fantastic.

brickartist

Guild Member









Thank to both of you for your encouragement.
Pretty good for the lighting part, but try and do something more creative. For example instead of just doing a plain floor you could put a pattern on the floor. Or some stripes on the walls. Just a thought.

Awesome! Lobin' the lighting. I've missed quite a bit. It's great to see everybody getting into the Guild. I need to work on an app...
I don't know any spot where there are lights above a grid. If you want it to be more realistic, I suggest several small lights taped to the open spots in the grid/ceiling you have built. I personally think it would be much more realistic. Right now it has a dramatic effect on the lighting. And due to the fact that you are only using one small lamp, it looks more like he's under a spotlight. I think with 1-2 more lights, the lighting would be more "smooth". If you have multiple lights, you get better lighting from all angles. It makes the MOC or whatever it is, ten times better. If you've ever seen a photography studio where they picture models for all sorts of things, they have that curved white background, and several lights with umbrella-like objects next to them to reflect light better, and get a better angle.

If you read all of that thank you, and I hope I helped, I need to try my own advice too though. ;D

Rabid Squirrel

Guild Member





Location

: here








Similar topics
---
Permissions in this forum:
You
cannot
reply to topics in this forum