Good god it's been a while since I've posted here.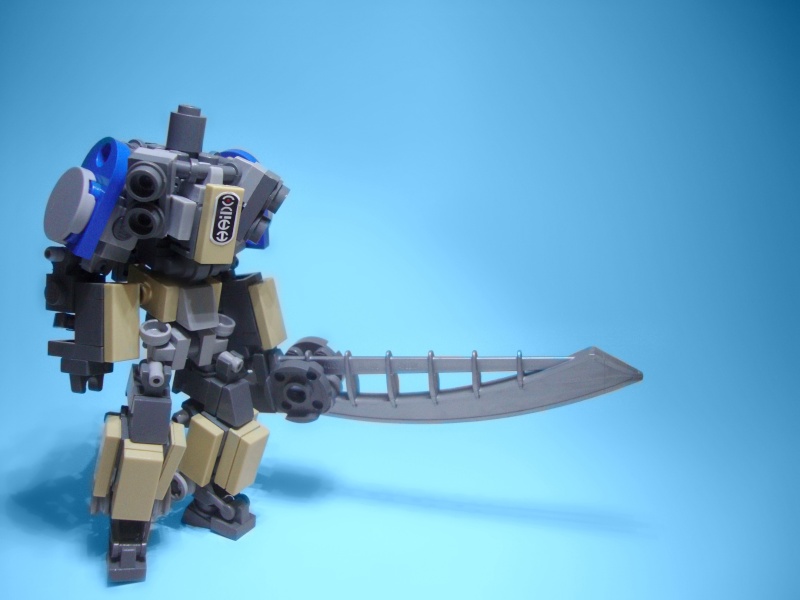 Justin Pyne

Guild Member





Age

: 21


Location

: Hiding in your closet.






Lovin' the use of the Bionicle sword

CowsRTasty

Non-Guild Member





Age

: 23


Location

: Maryland






Needs more blue. Too little of it in the color scheme to justify it at all. Maybe one more piece on the lower torso. Other than that, she's a beauty. I also love the sword, and the legs/feet are greebled and chunky enough to please me greatly. Good work.
And you have time to build these things..... how?
Really cool Justin. You continue to rub your building skills in non-guildy faces.

JediMalum

Non-Guild Member





Age

: 22


Location

: I'm...... actually, where am I?






/olololololol. It's a sweet mecha, but it needs a new name and maybe some head stickers. THUNDERNIPPLES is a bit.... /ololololo\....strange.
Legs are the best part of it IMO.
But definitely needs a head to me. It looks kinda headless. :/

Yeah, make the head alot bigger and you should probably change the color of the shoulder pads or add more blue.

Kilo

Non-Guild Member





Age

: 21


Location

: North Carolina






It looks great! The three things that I would change though, are: 1. The head needs to be a lot bigger. 2. The tan color looks a little out of place but that could be just me. 3. Dang, there is no number three according to my brain. It looks truly awesome. The use of the sword is astonishing along with the amazingly built legs. Extremely good build. The only thing left to say is ......... WOW!

---
Permissions in this forum:
You
cannot
reply to topics in this forum