Wow, I havn't done this in a while...
So for my first topic\creation in almost a year; I present my Himalayan SnowPocalypse.
In the Himalayan mountains a small militia group has out run the impending Zombie threat. When The Infection hit, they were ambushed and lost many of their men but have made it to saftey. Now the must reach the Radio Station to try and contact any survivors, but the zombies are close behind.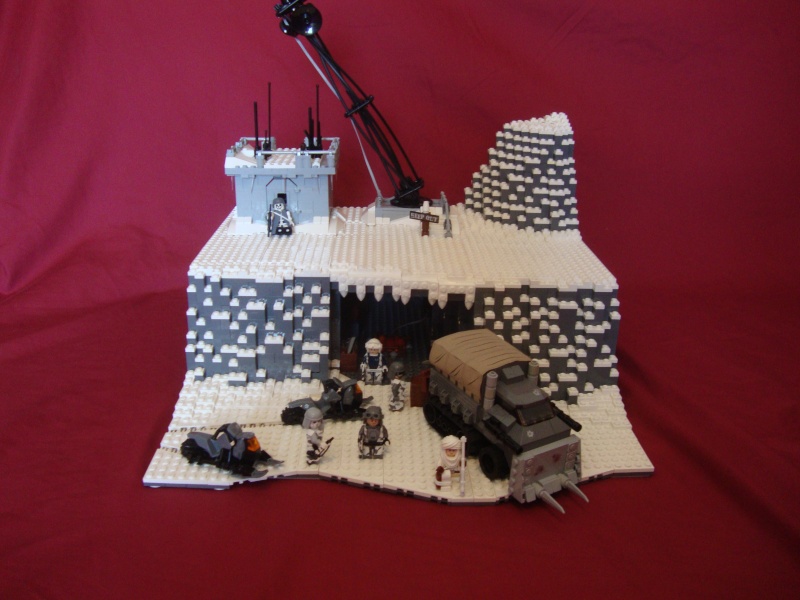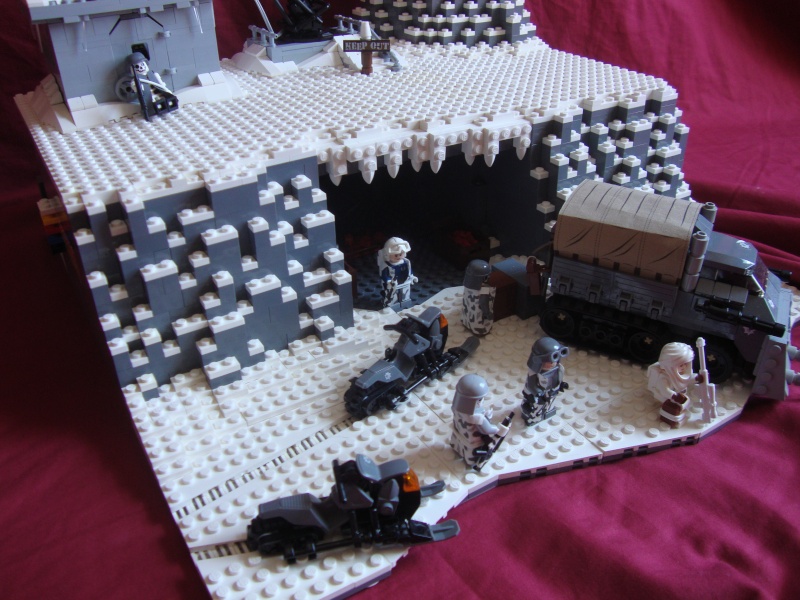 Many more picture on my Flickr http://www.flickr.com/photos/sithassassin/
Thanks for looking!
Holy! That is some sweat detailing! Makes me want to go and build a non star wars snow MOC.. I love the little tracks the Motorcycles "made".
Nice work! The tracks made by the bikes are a great idea. And the vehicles look awesome!

I love it! The detail is great and the backstory is good too. Would you be able to take a picture of the inside view?
I agree with Pyro. But man, what a nice one. I like the tracks and the stubby snowplow.
Motorcycle tracks and motorcycles are sweet. The top could be majorly shortened, or you need to fill that dead space in the middle of your creation. Over-all pretty nice man.
Ah I'd missed those. Very nice.
________________________________________________________________
Signature by RΟΟK, on Flickr
Great job with the truck, the one thing that stands out is the texture on the rock walls. It seems very real. I also like how the radio tower is bent. Overall, great job!

Nicely done! I love the tread marks in the snow as well, very cool technique.

Knight

VIP Former Staff





Location

: Anywhere with lego.






It looks really great, especially the tracks and vehicles. I'd like to see more of this!

---
Permissions in this forum:
You
cannot
reply to topics in this forum