Rook's "Epic" Spring Contest! Non-Guild Member Entries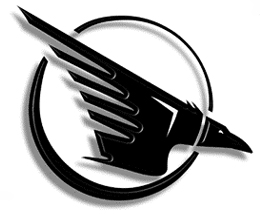 &

Non-Guild Member Entries
________________________________________________________________
Signature by RΟΟK, on Flickr
WASPIRIAN - ADVANCED STARFIGHTER
(Captured by the Imperial Dark Wing)
http://www.flickr.com/photos/commander_seth/7059961019/
Specifications
Length: 15m
Maximum speed: 1,500km/h
Engine Units: Twin-Stormdrive engines
Power Plant: P-6z Solar Ionization Reactor
Hull: Titanium Alloy Hull & Star Crystal Canopy
Sensor Systems: S-9g Multi-range TAG
Targeting Systems: T-9z Targeting Computer
Navigation Systems: N-7a Navcon
Avionics: F-11d Flight Avionics System
Armament:
1x Twin Rotary Pulse Cannon (HUD)
4x Laser Cannons
2x Plasma Warheads
4x Counter Measure Systems
Crew: 1x Pilot (Gunner) Ė 1x Co-Pilot (Bombardier)
Cargo Capacity: 150kg
Consumables: 3 Days
(351 Lego pieces, plus 2 Imperial TIE Pilots)
Mud Dauber Wasp
As I sit in my garage during the Australian summer months, creating my Legoģ MOCís & Minifigs Iím constantly pestered by the Mud Dauber Wasps which is the inspiration behind this creation.
Mud daubers are long, slender wasps; the latter two species above have thread-like waists. The name of this wasp group comes from the nests that are made by the females, which consist of mud moulded into place by the wasp's mandibles.
The organ-pipe mud dauber, as the name implies, builds nests in the shape of a cylindrical tube resembling an organ pipe or pan flute.
The black and yellow mud dauber's nest is composed of a series of cylindrical cells that are plastered over to form a smooth nest about the size of a lemon.
Last edited by Commander Halen on Thu Apr 12, 2012 2:59 pm; edited 4 times in total (Reason for editing : To embed image properly)
Easy uncontested win. PM me you contact info so I can mail you your prize.
PS: Guildship also granted.

________________________________________________________________
Signature by RΟΟK, on Flickr


Similar topics
---
Permissions in this forum:
You
cannot
reply to topics in this forum