Dragon Attack
by LazerBlade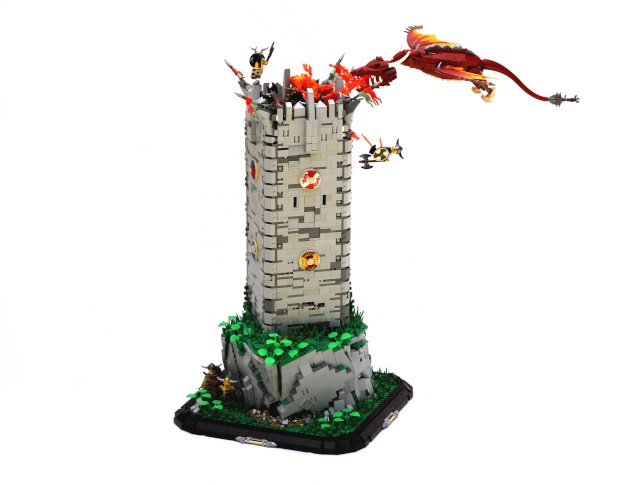 More on My Flickr
Comment Subscribe^
Once upon on time....
When Vikings existed, there ruled a vast and brutal race of dragons. These dragons had a heart of gold some would say, though others beg to differ. Where gold is, dragons are not far behind. Thus began the "golden" age.
Now I take you to the watch tower of Mursi. One of the finest towers ever built by the vikings. Built near one of the finest mines.
Then the dragons came, destroyed, and took all the gold for them selves...
THE END
--------------------------------------------------
Done, Done, Done,...... Done
Finally finished and photographed. Enjoy!
Wow, this is really something. I love the way you angled the cliff wall! Great job.
The... The..... DETAILS!!! You sir have just won.
C.J.Cutrone9 wrote:The... The..... DETAILS!!! You sir have just won.
This. So much. The everything! Btw thank you for building the dragon body. It looks great and not a lame TLC one.
Sick? Sick. Sick!

That is a hot awesome mess!
________________________________________________________________
Signature by RΟΟK, on Flickr
Needs more Dovahkiin Fus Ro Dah

Seriously though, this is very cool!
Thanks guys!

---
Permissions in this forum:
You
cannot
reply to topics in this forum