Wow! It's been so long since i've posted on this forum. I sincerely miss the many years ago when I was on here 24/7 eager to reply and converse with my fellow CABGers. I enrolled in a Robotics course this year at my school and at the moment, we are currently building robots to try and compete in Robocup, which will be held in Eindhoven later this Summer.
I will be doing the Physical rescue challenge where my Robot must make it's way around obstacles, save "patients," and lift a soda can on top of some sort of elevated structure. I have only been building the robot for two weeks, so it's in the early stages right now.
Anyways I have to admit that many of the building techniques I am using and will use can be credited to the amazing builders, and helpful information I received while being an active participant on these forums many years ago. Just want to give another "hello" to all my fellow builders out there!
Feel free to help me out on my journey! I will be posting updates on my robot, the pictures below are just rough outlines/models for what the finished design will look like. Thanks! Gerrard.
(Also shoutout to all the people still active on this forum when I was active as well, "Rook, the legend who helped me become the builder I am today
, Tac, Rubbah, Jedi Joe, Troopa, Pineapple, PhiMa, and a lot more)
Robotics Model for RoboCup 2013Front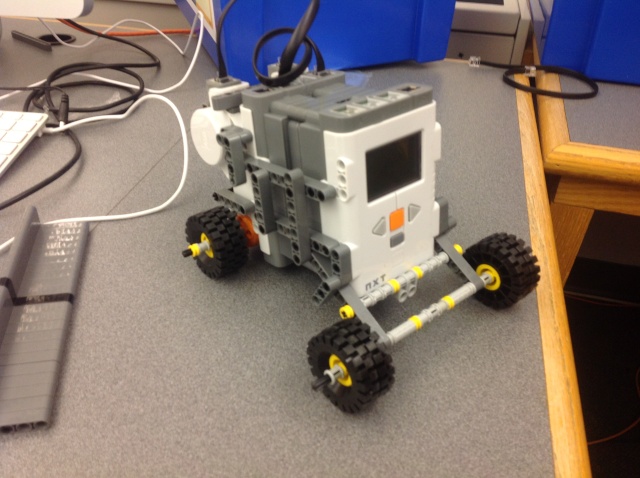 Back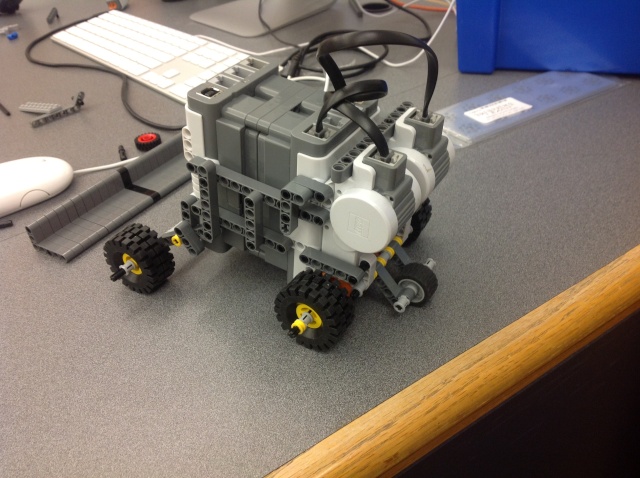 Side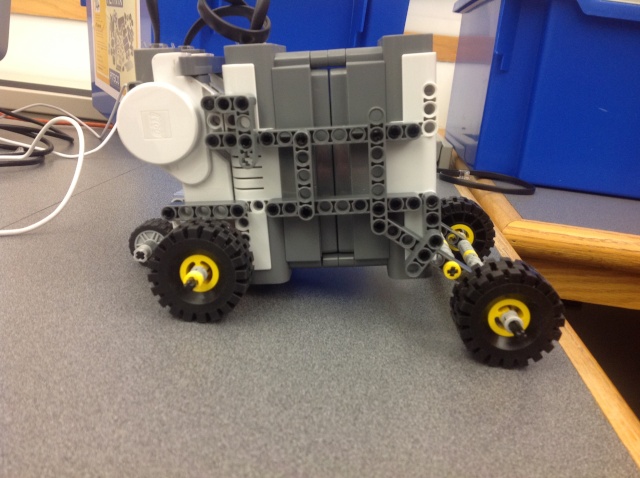 Front Wheel Structure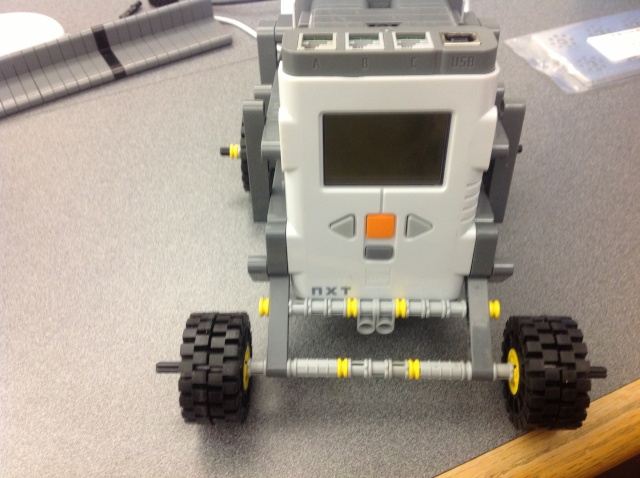 Better View of Back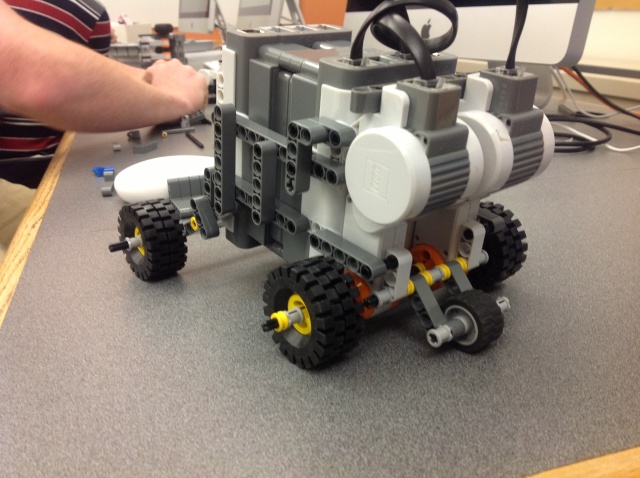 Gerrard! Unfortunatly most of the people that you remember are inactive but a few of us are still around.
Anyway, looking good so far, can't wait to see it all working
.
EDIT: Moved to WIP section.
________________________________________________________________
My Flickr
He's alive! Here to stay Gerrald?
Gerrard, isn't that avatar from Winter '09?

Using those Technic parts is much better than using bricks due to stability.
Indeed it is! Too lazy to change it though!

Sorry for putting it in the wrong area, totally forgot about the WIP section. Nice to see some familiar faces though, i'll make sure to keep you all updated!
Welcome back! You probably don't remember me, but anyway it is good to have some of the old members back. This is looking good, good luck with your project!
Very cool, I am on the robotics team at my school, but sadly we do not use Lego. Best of luck and I look forward to seeing what you you make.


Similar topics
---
Permissions in this forum:
You
cannot
reply to topics in this forum