This is just a little 15 minute moc, and maybe a start of a faction. This bad boy has 3 chainsaws and a small assault cannon.
Main pic.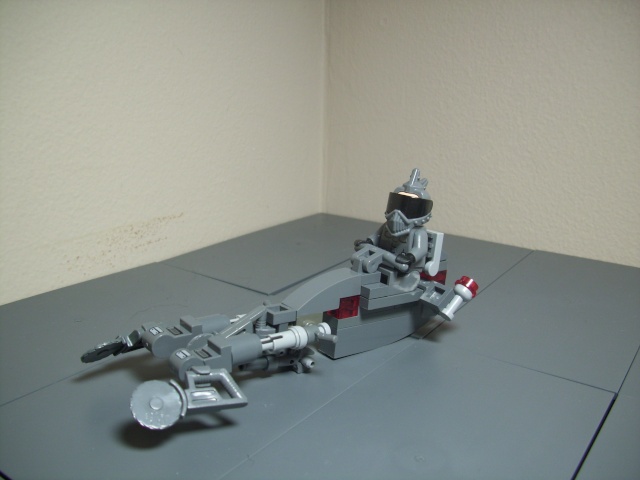 A front veiw.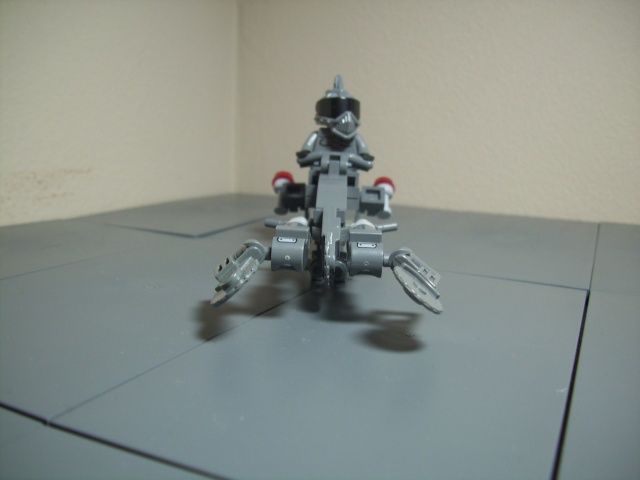 The weapons.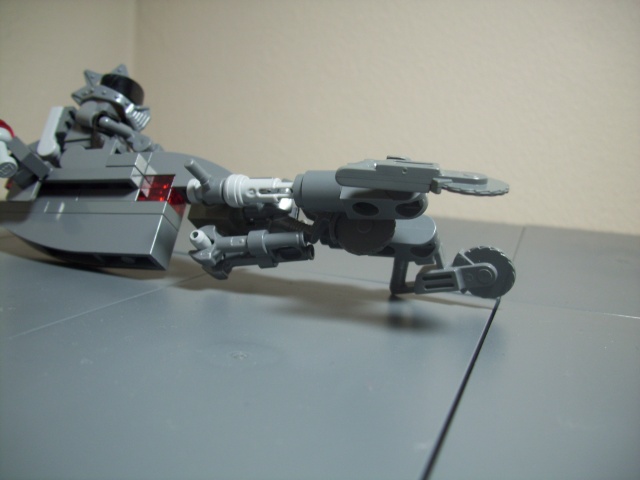 The back.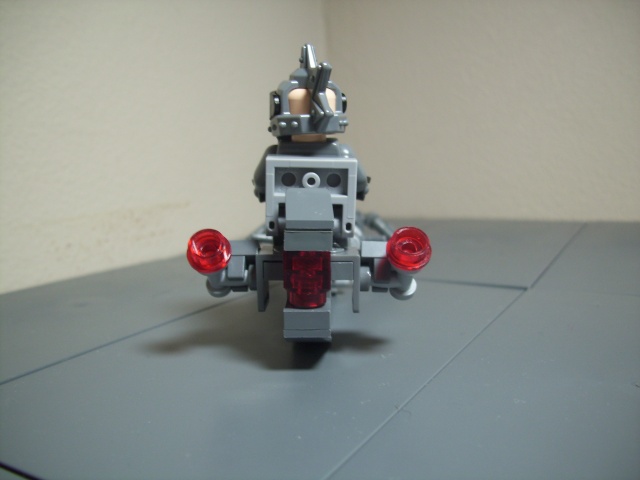 C@C are welcome.

Knight

VIP Former Staff





Location

: Anywhere with lego.






The front is really good, but the back should have more smaller pieces, like what you did with the front.

It's pretty interesting with using legs on the front. Pretty original. Nice MOC.

Cpt Rex

Non-Guild Member









Thin out the back, and maybe simplify the front a bit.
Too busy up front, and [relatively]big pieces used for the drivers area gives it an unbalanced look.
Tho overall, it's not a bad creation, and a pretty original concept.
|Fix, who just proved himself wrong. Who'da thunk it? ;b |

Fixer

VIP Non-Former Staff





Location

: A moving castle far, far away.






I like the use of the legs in the front. Pretty nice, some good part usage.



Similar topics
---
Permissions in this forum:
You
cannot
reply to topics in this forum