The Others

Misc Support Craft


H34-V Speederbike



Long Range Probe Droid



Cargo Sled



Gallery
________________________________________________________________
Signature by RΟΟK, on Flickr
Not a big fan of the speeder or the bike, but that probe droid is beyond genius, Rook!

Jedi Joe

Guild Member





Location

: Florida, the state of neverending heat and humidity...






Ummm, nice, I like the Probe Droid also.
Keep on Bricking Rook!
Everything's good here, but that probe droid is absolutely stupendous!
Although, that's probably 'cause it looks like the drones from Fallout 3 and New Vegas... But still, I love it!


why

Non-Guild Member





Age

: 23


Location

: why do you need to know? You an agent?






Great job on the probe droid! Looks like one of the Sputnik models haha.
Good job on all of them, Rook. Again.
I actually like the Cargo Sled the best.


train 01

VIP Former Staff





Age

: 20


Location

: Maryland






Rook, you need to take better pictures of your stuff.

Set up a nice spot with an all white background and GET MORE LIGHT for your shots.
After this they should look a lot better and if you want it to become even better edit them on iphoto or if you have a pc try some other application.

Your building is so great but it sucks when you can't really see it that well.
Here you go Rook: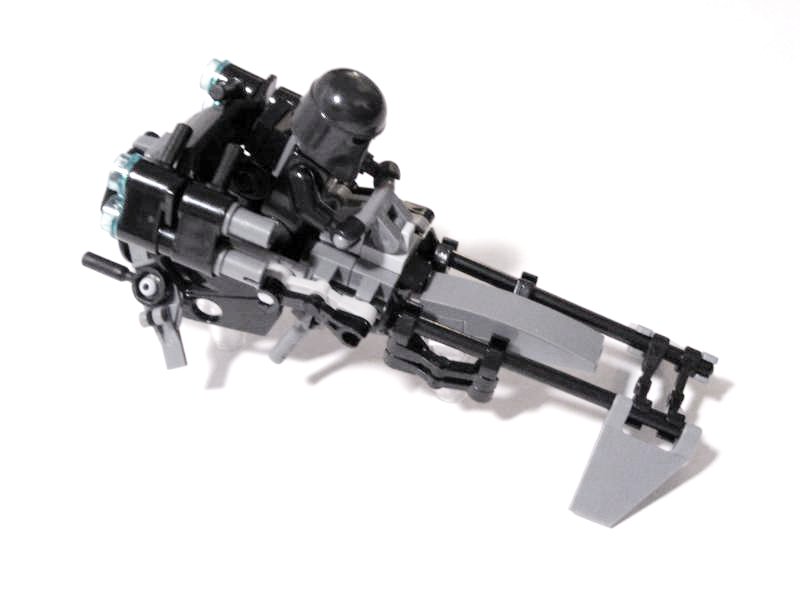 Yes?

Rabid Squirrel

Guild Member





Location

: here






The speeder bike is a bit to chunky, and the speeder sled is lacking in detail, but the probe droid looks really cool.

Aerial Trooper Nitro

Non-Guild Member





Age

: 21


Location

: In DP's lampshade spying on him.







---
Permissions in this forum:
You
cannot
reply to topics in this forum