Well if all goes according to plan than this will be one of my creations going into the MocAthlon on Mocpages. But if not. then at least it will be on the internet.
The brave hero battles it out against... Whatever that thing is. No but honestly that was the origins of a mech's arm. Where did I make a wrong turn?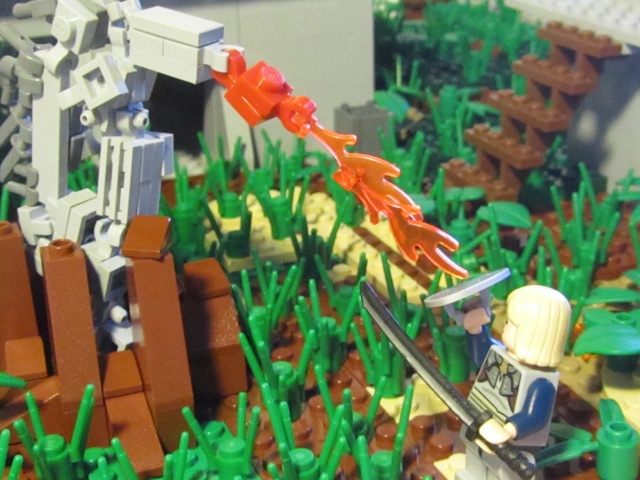 Another shot of the unknown creature.
I had a lot of these shots. But for your sake I didn't include them all.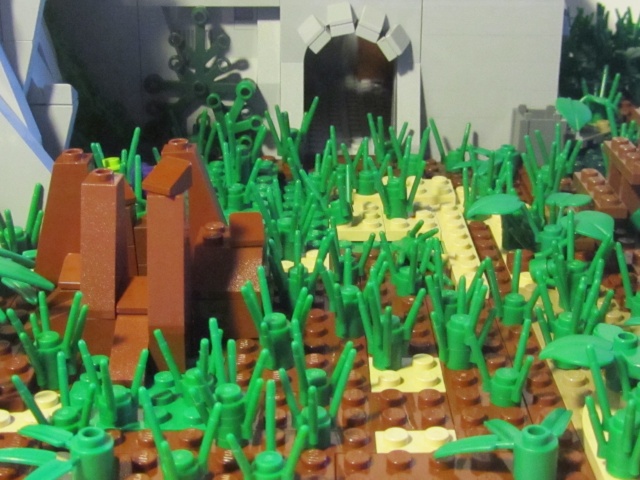 No figures. If I get enough people asking for more I will add more pictures.
As always sweet greebles on this. The ???? looks to roboty to be fighting a knight IMO.
The worm is pretty creative if you ask me. However, I believe it would be better if you gave it a more 'organic' feel, rather than the techy mech style. Nonetheless, I love the spine and the rock formation behind the worm. Great stuff if you ask me.

Justin Pyne

Guild Member





Age

: 21


Location

: Hiding in your closet.






CJ, the same old door there in an MOC you used for a totally different genre doesn't fit here, and makes you look like you have no creativity. Don't use the same techniques twice, and if you do, make them subliminal, not the center of attention. This is a nicely built MOC, but that door detracts from the quality, IMO.
Thanks guys I will take all this into consideration.

---
Permissions in this forum:
You
cannot
reply to topics in this forum