Yes I actually built something!

Well since Legion dude said my previous Falcon was crap, and the contest gave me some incentive, and I had some spare time, I decided to make a new one!
I built this one for mostly playability. I purposely made it easy to assemble/disassemble so I could easily bring it to a friend's house to play with yet retaining a stable and sturdy structure. (I've included a pic of that to show you how I made it because as an amateur builder I always like to see how others build their stuff so I decided to show you mine!)
Features on the Falcon include:
-Opening cockpit
-Movable/angleable rotors
-Movable tail flaps
-Turrets can turn/rotate and be put into storage postion
-The top part can be easily lifted up so its easier to fit the minifigures
-Fits six minifigures
Here are the pics! I hope you like it! C&C is appreciated!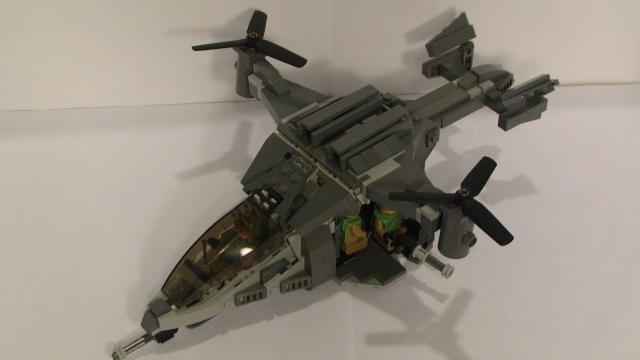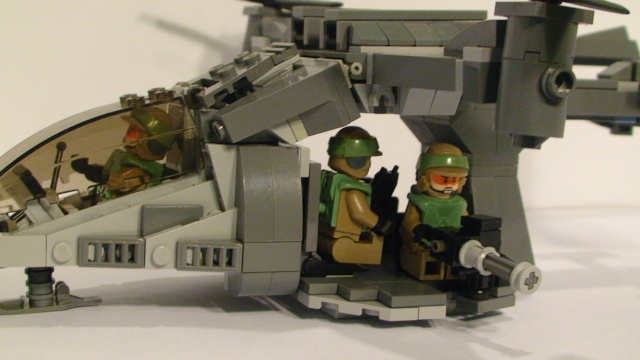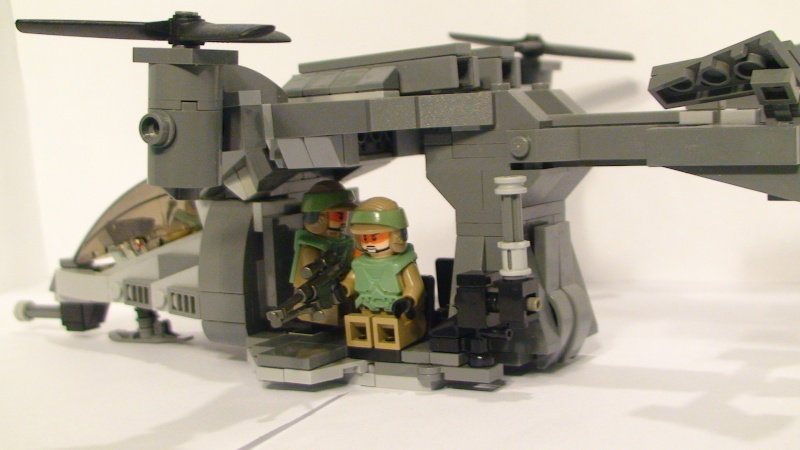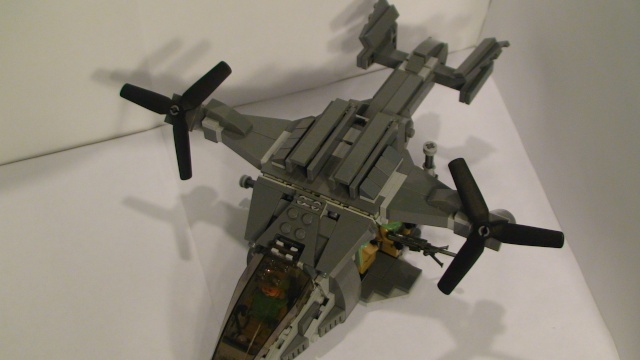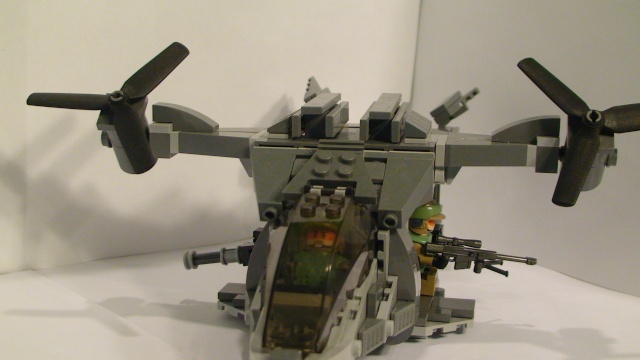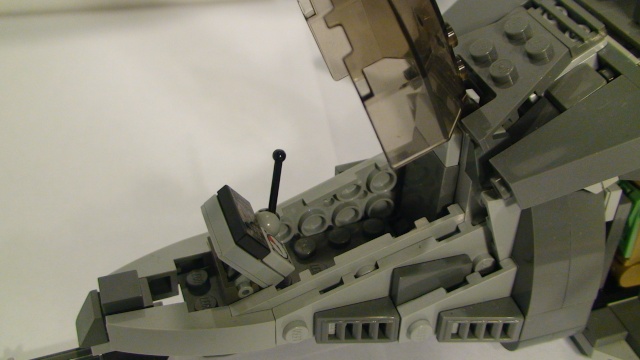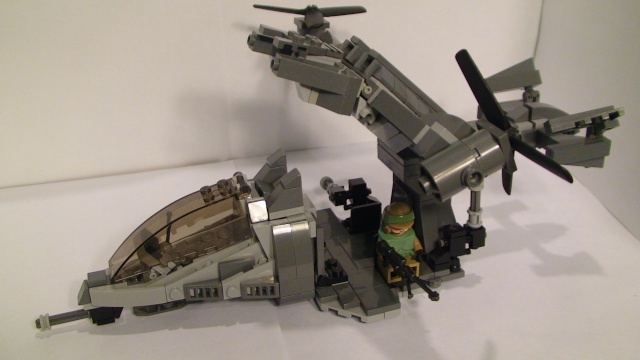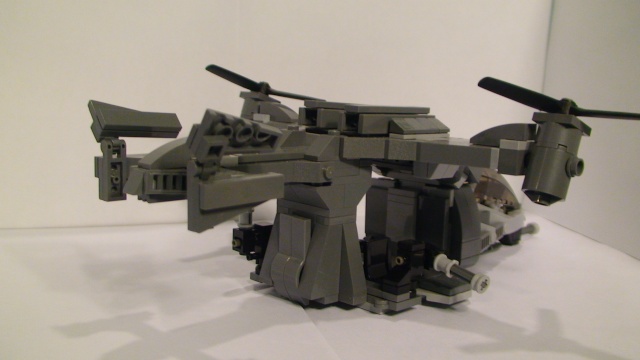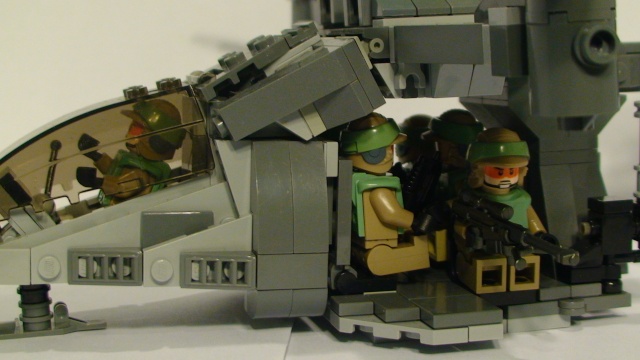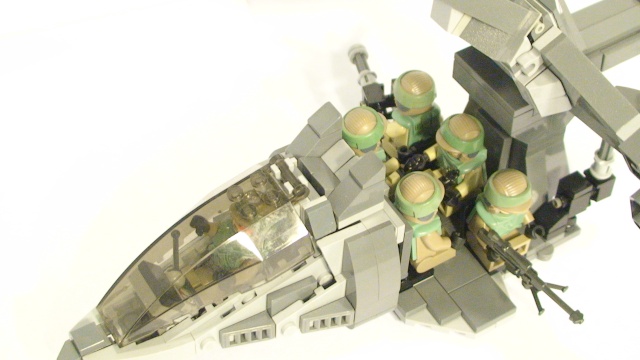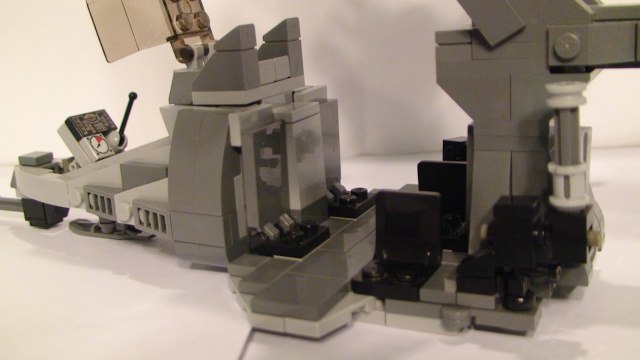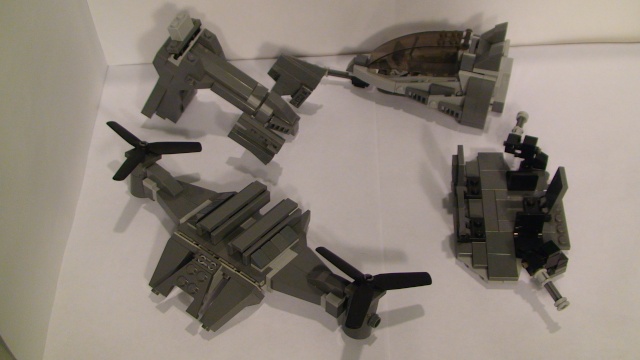 Thanks for looking!
Nice job, TD! I can tell you spent quite some time on it!
TD this is a great build. For me everything seems to flow together. Over all I love this build!
Last edited by Typhoon on Sat Nov 12, 2011 3:34 pm; edited 1 time in total
Wow, this looks great! The playability is very nice. I'm surprised you could fit so many figs' inside!
Wow this is amazing you are no amatuer builder I can tell you that!

Dr.Photic




Age

: 20


Location

: Eating cantelope






Whoa!!! I was looking at Halo stuff on Ebay as I don't think I have the parts necessary, I'm probably gonna end up asking for Pick a Brick stuff from the Lego Shop for Christmas so I can build a bunch of stuff. You got me inspired! I love how everything looks so detailed and as someone previously said things flow together well. I don't see anything wrong with detail, but then again I don't think I have as good of an eye for detail as some builders here.

Shieldel




Age

: 21


Location

: Behind you with my USP. 45! Just kidding...Las Vegas Nevada






Fantastic! I love the use of Rebel Minifig pieces.

Please don't bump topics older than 2 weeks old, thanks. -K


Similar topics
---
Permissions in this forum:
You
cannot
reply to topics in this forum