After my last LUG meeting one the members recommended adding some trail markers to the display. So this is what I came up with.
Even though this is almost not worthy of posting here, there was one noted technique used here. The larger bley dishes on the top of each marker are not actually attached. They are held in place by the four smaller dishes on the sides.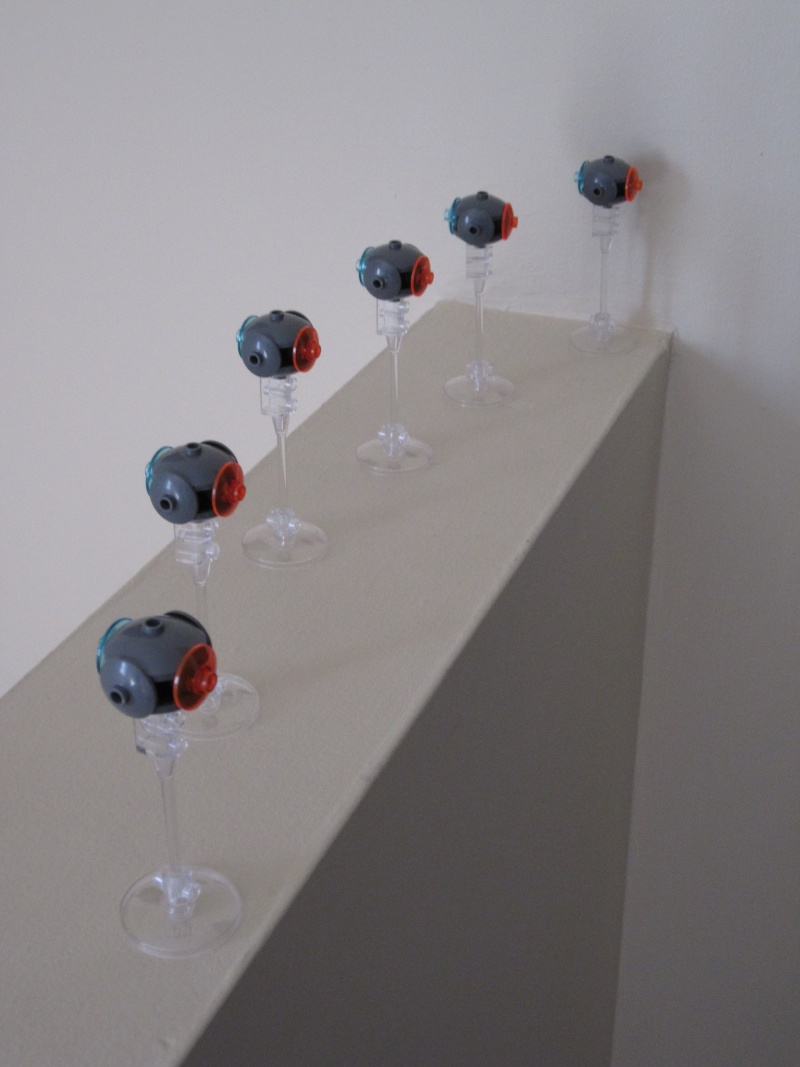 Looks like probes. Is there a brick holding the side dishes together? I assume so.
What brilliant LUG member did you steal the idea to make trailer markers from?

... I do like how it's held in place by the 4 other dishes. That's a cool trick.
Couldn't remember if it was you that came up with idea or not.

So there you go, Si-Mocs suggested making them.

---
Permissions in this forum:
You
cannot
reply to topics in this forum