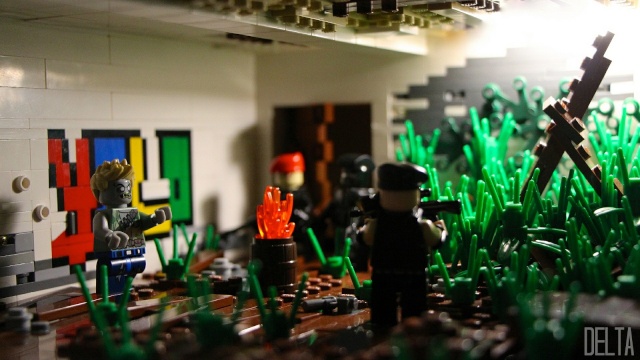 Within little time, the grass spread like a wild fire. Buildings that survived had become overgrown. The zombies nearly starved, but some punks decided to spray paint the walls outside the secure zone. Delta Corps. decided to send a recon team out to eliminate a few small pockets of bandits, but only encountered the zombified remains of what used to be the punks. There must be more zombies somewhere close.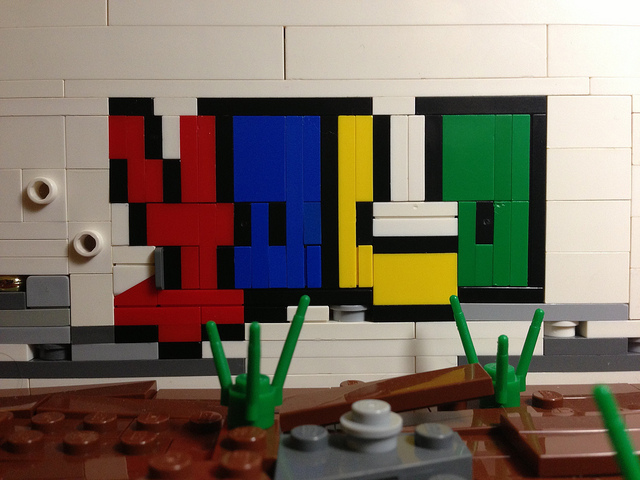 Thought I might post something, as I have not for a while. Enjoy!
p.s., if you can find the ring +1 to you!
I found the ring!
Love this little scene, the graffiti is funny
.
Good to see you back.
________________________________________________________________
My Flickr
I sees the ring as well.
Very very nice scene. The lighting and vegitation is stunning!
Love the lighting in this MOC! That door looks cool as well. Can we get a better shot of the door?

---
Permissions in this forum:
You
cannot
reply to topics in this forum