Hey all!
It's sad to see how inactive everything's getting over here. Things on Flickr are going pretty well though! If anyone's interested in joining a Star Wars building group on Flickr, I have two possible options for you:
253rd Elite Legion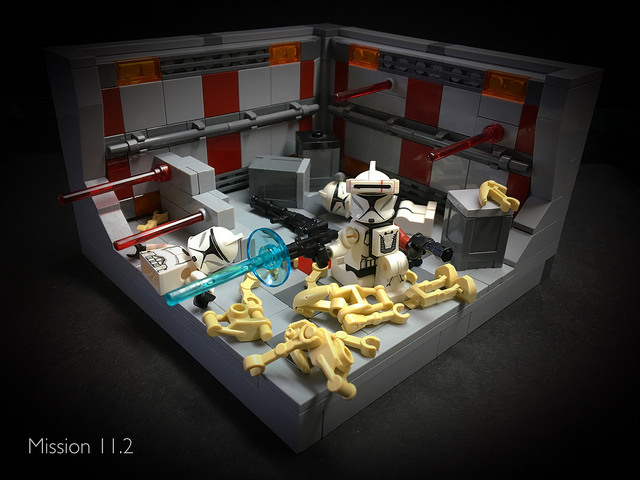 For those still craving that Clone Wars, squad building experience, this is the group for you! For those who don't know, they usually post monthly missions with three parts. There's different ranks, etc that really help with the RP! However, the last mission was considered a flop, with people only building for part one or two, and only 4 or 5 people building for part three. If you'd be interested in joining this group, you have to build a 16x16 vignette featuring at least one clone trooper, and tag -TTROOPER- or any other group members on Flickr!
-TTROOPER-: https://www.flickr.com/photos/121068492@N02/
253rd Legion: https://www.flickr.com/groups/253rd_legion/
Lego Star Wars: Bounty Hunters
This group is my own creation! After having no inspiration while waiting for the 253rd to come back to life and finally getting my Bounty Hunters Gunship, I really wanted to make something with a bounty hunter. Still wanting the RP aspect, I figured that maybe, just maybe, at least a few other people would be interested in having monthly 'Contracts' (again, with three parts) to build for, since most 253rd members hadn't been doing much. And so, the Lego Star Wars: Bounty Hunters group was born! In order to join, build a 16x16 vignette featuring a bounty hunter and tag me or another group members.
My Flickr: https://www.flickr.com/photos/133904147@N03/
Lego Star Wars: Bounty Hunters: https://www.flickr.com/groups/bountyhunters/
(Hopefully the photos work, I haven't done this is a year)

Bric Half Moon

Guild Member





Age

: 18


Location

: Ontario







---
Permissions in this forum:
You
cannot
reply to topics in this forum