Story: War has broken out on Tatooine. The 704th has just landed, their mission to drive the CIS out of Mos Espa. On the way, they find some Battle Droids...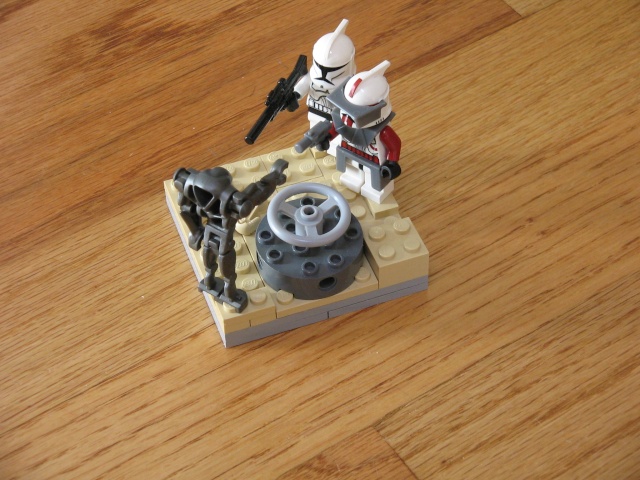 Commander Brov - Regiment Commander of the 45th Infantry Regiment with a 2nd Alpha Attack Battalion trooper fighting against a SBD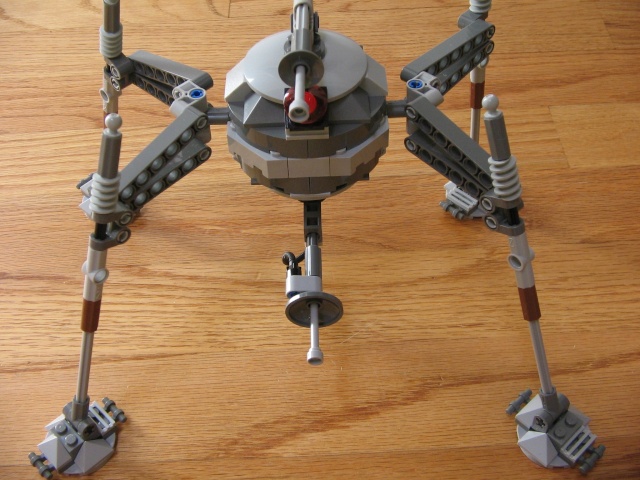 Huh? How'd that get in there?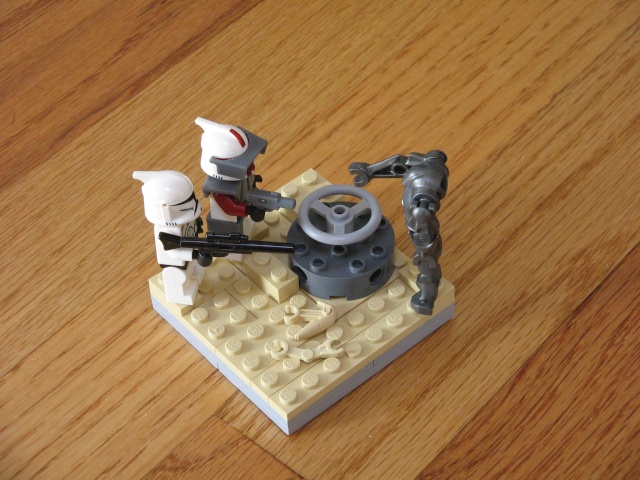 Another shot
I hope you like it
Last edited by Alpha on Sun Jul 27, 2008 4:26 pm; edited 1 time in total

Alpha

Non-Guild Member





Age

: 23






Nice, I LOVE those NEW Clones! Fantastic MOC by the way, being on an 8x8 means it'll be eligible for many a vig contest! great work!

astoriabluelegos

VIP Former Staff





Age

: 28


Location

: Oregon






Nice work, Fox is awesome isnt he? Too bad they didnt give him a dark red visor.

DarthPineapple

VIP Former Staff





Age

: 23


Location

: The Netherlands






great use of the new clones! Its a bit too simple but its okay.
There is something wrong with the "g".
Last edited by Commander Faie on Tue Jul 29, 2008 7:31 pm; edited 1 time in total

Comrade Faie

Guild Member





Age

: 22


Location

: Viva La France and Rick Alstley






It's great! Simple. I think if you threw in the moisture farm unit from that one set with anakin and his dark red speeder instead of the wheel I think it would look better.

7113 Tusken Raider Encounter, but if your going to take the advice of Bob, also heed my advice and don't buy the set. Get the bricks for it. The ones that came in my set are terribly weak and have cracks in them, when they've only been played with very lightly and then took apart and stored.

Anyways I like the scene, maybe make it a little bigger and add somemore detail.

Arkane

Guild Member





Location

: United Kingdom






Yep nice little vig there Alpha. I like the little hatch in it!


Similar topics
---
Permissions in this forum:
You
cannot
reply to topics in this forum