Announcement from the CABG Staff:

The Clone Army Builders Guild turns 2 years old today!

The Complete Saga Area!
Yep thatís right CABG is getting bigger everyday. After 2 years weíre still going strong. So as part of our growth weíre opening a new area for posting MOCs. Other Creations is being split up into 2 sections now. Area 1 is for Star Wars Original Trilogy and Expanded Universe, and Area 2 for all Other Lego Creations.

In the spirit of opening this area some of the staff had made a few Original Trilogy and/or Expanded Universe MOCs for your enjoyment.
Last edited by Rook on Sat Jan 09, 2010 1:08 am; edited 6 times in total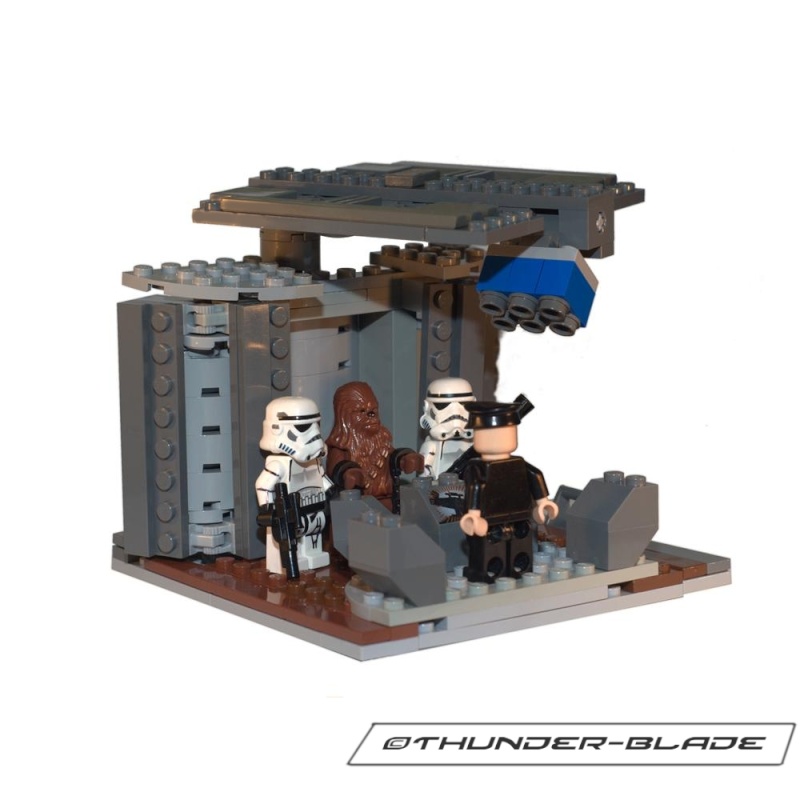 From "A New Hope"
(description coming soon)
EP V: The Empire Strikes Back: Cloud City
Ah good, I see my guests have arrived...
Gallery
I know it's kinda simple but I didn't have time for anything larger.

DarthPineapple

VIP Former Staff





Age

: 23


Location

: The Netherlands






The Empire Has Fallen
With the destruction of the second Death Star, and the deaths of both Vader and Palpatine, celebration breaks out across the galaxy. On Coruscant, a jubilent mob attacks a statue dedicated to the symbol of the empire, the Stormtrooper. In the process of tearing the statue down, three stormtroopers on patrol, one with a riot shield, are overwhelmed by the crowd.
I wish I had had more time to work on this, but it turned out alright I think.


astoriabluelegos

VIP Former Staff





Age

: 28


Location

: Oregon






Darth Vader has risen to power and on the planet of Kashyyyk finds an apprentice. The emperor must not know of the apprentice known as Galen Marek....
Years later he wrecks havoc in a tie fighter construction facility. Here, you get the perspective of the stormtrooper, who unwisely confronted Marek...

Similar topics
---
Permissions in this forum:
You
cannot
reply to topics in this forum