Mission Log....

Mission: Clear 'em Out

Mission FoundMission: Clear 'em Out
Mission to Geonosis. The 'Elite' 210th Recon Legion members were dispatched to Geonosis shortly after the initial Battle of Geonosis took place. The 210th was dispatched to destroy a small CIS unit to clear a pathway to a droid factory.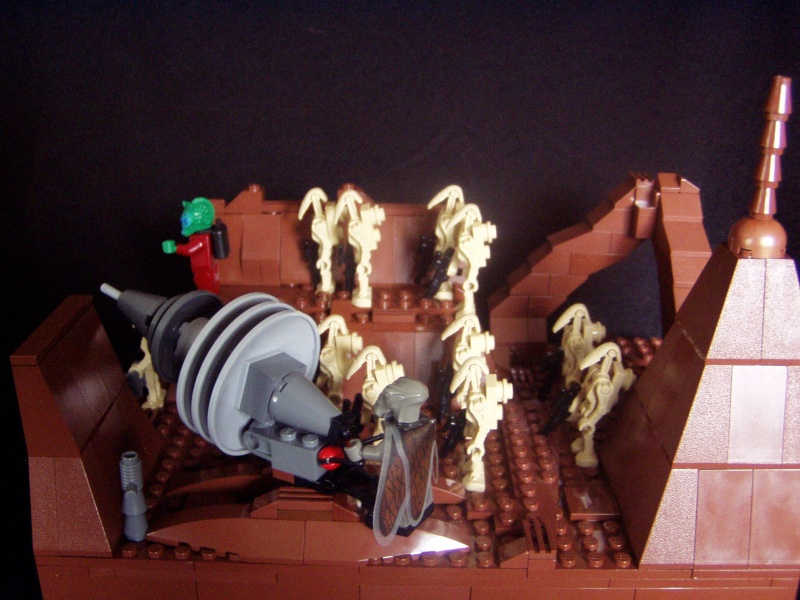 Syldro: Over there, fire!
The Geonosian fires the L1RK Cannon into the distance.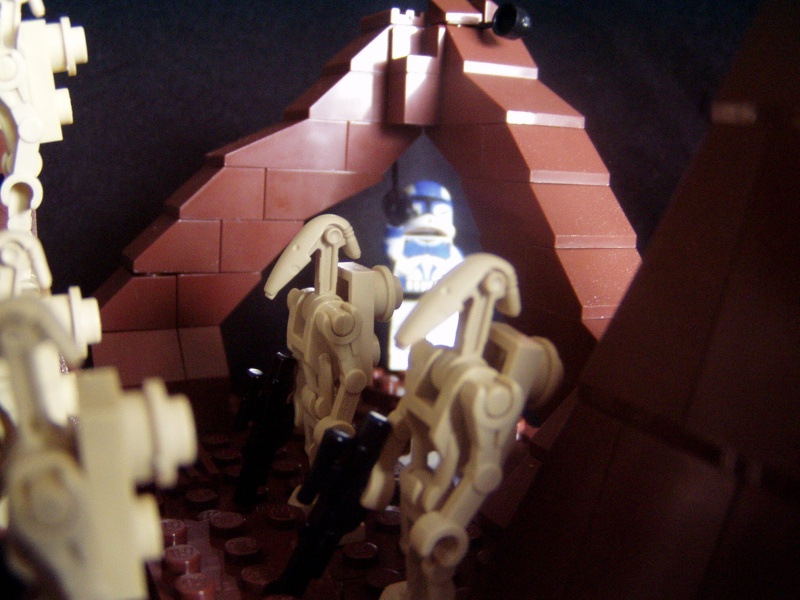 Fo appears behind a rock structure and uses and ascension cable to climb up the rock.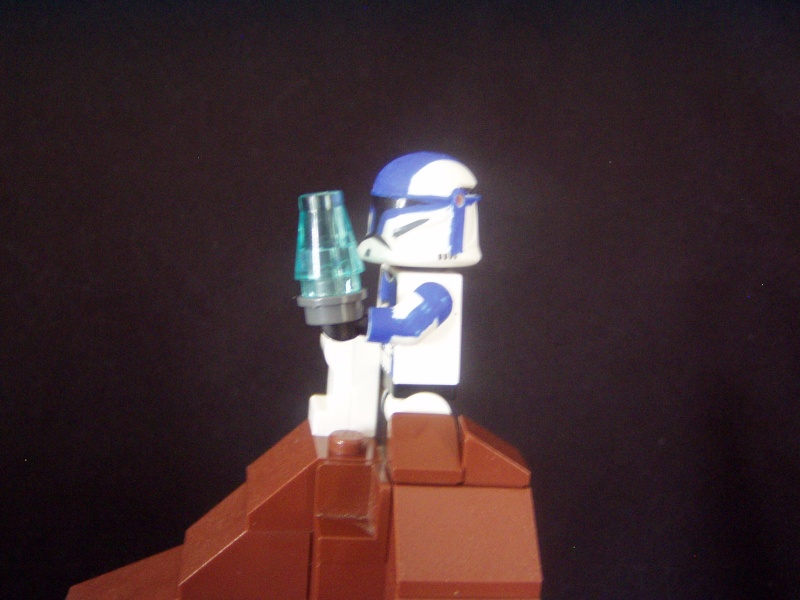 Fo: Marr, I've spotted the enemy, there are only about 10 of them, send Tho in.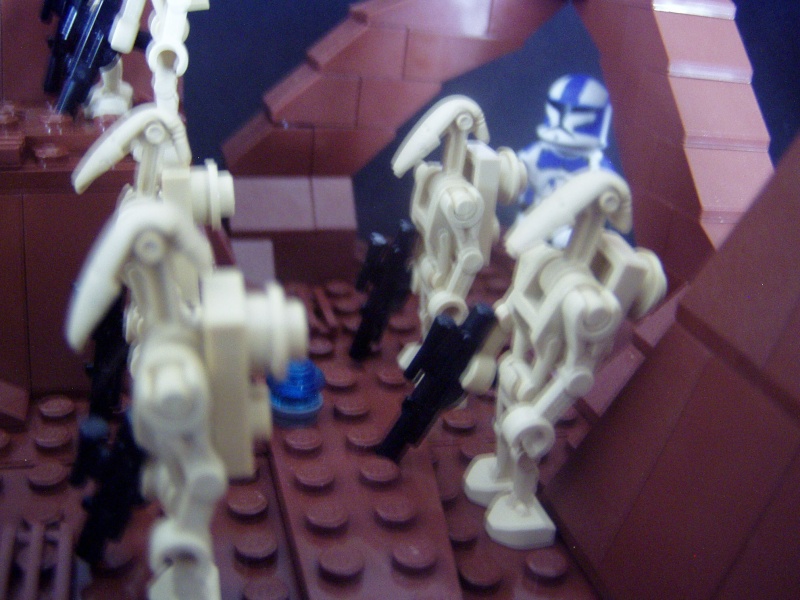 Tho appears below the rock and carefully rolls a bomb between some of the Droids.
Tho: He he he, take this Clankers.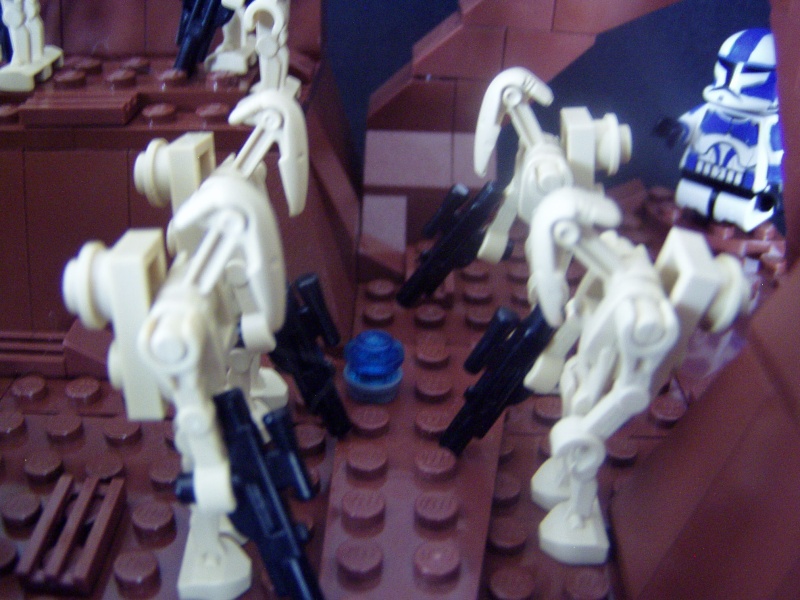 Droid: What's that?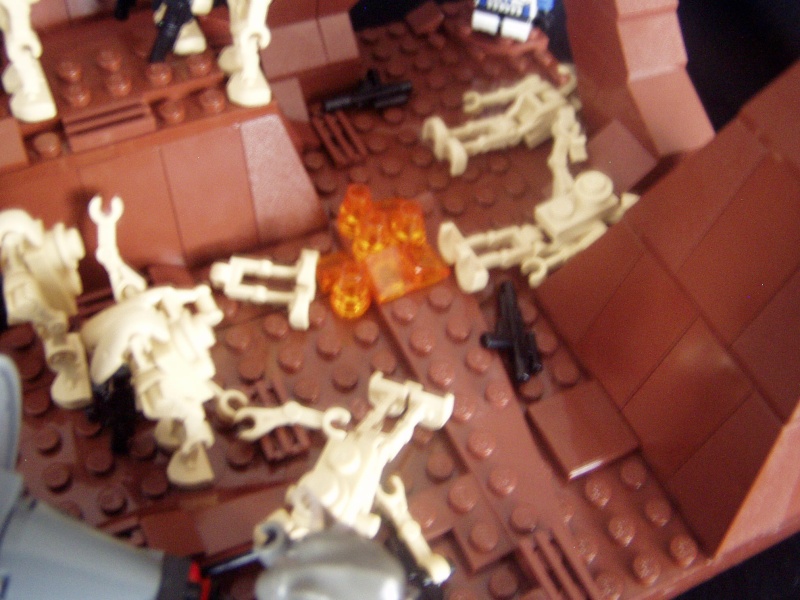 BOOM!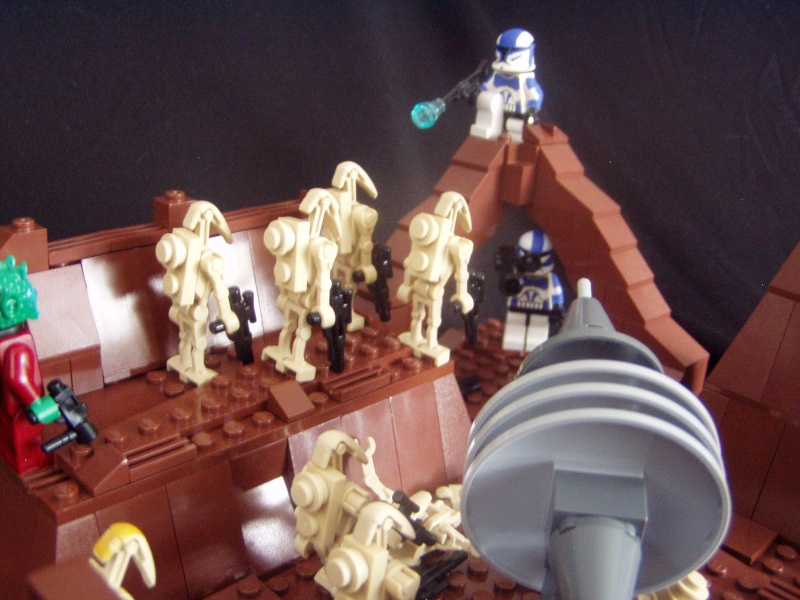 The droids hear that there is an intruder and turn around. Fo takes out his sniper and fires. Tho takes out his rocket launcher.
...Transmission Blocked...

To be Continued...(Part 2)

...Transmission accquired...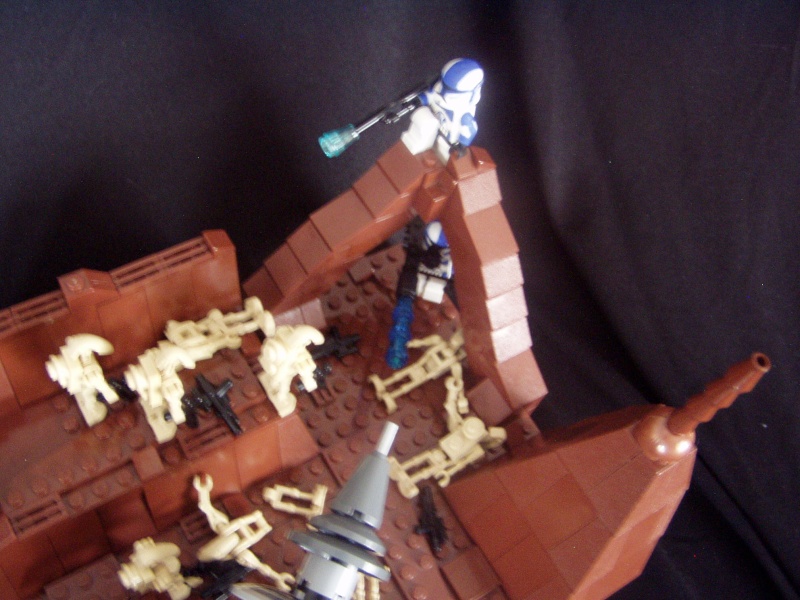 Fo hits one droid in the head and Tho shoots at the L1RK Cannon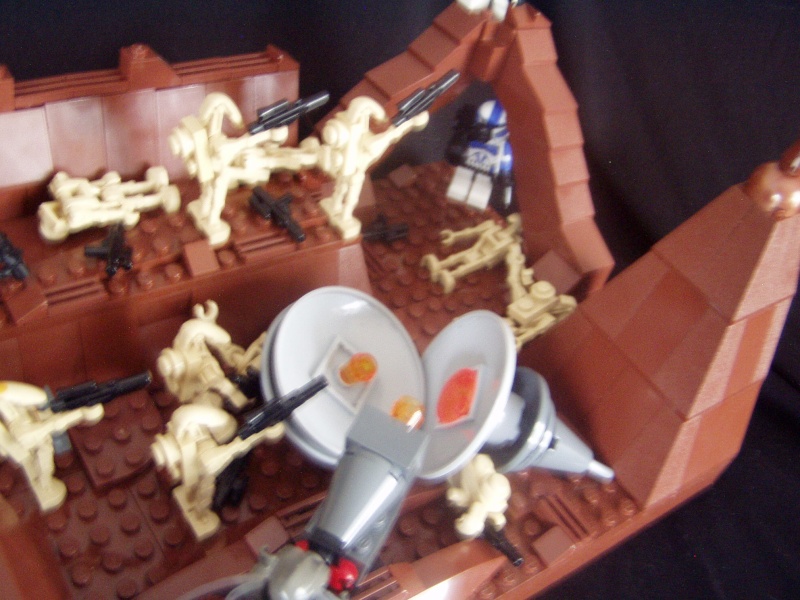 More droids go down and the Cannon is destroyed.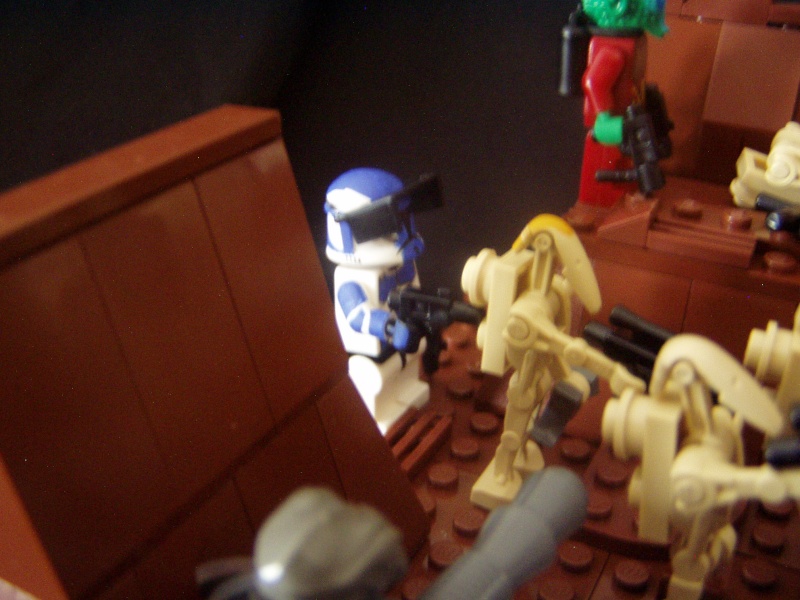 Marr suddenly appears behind the Battle Droid Commander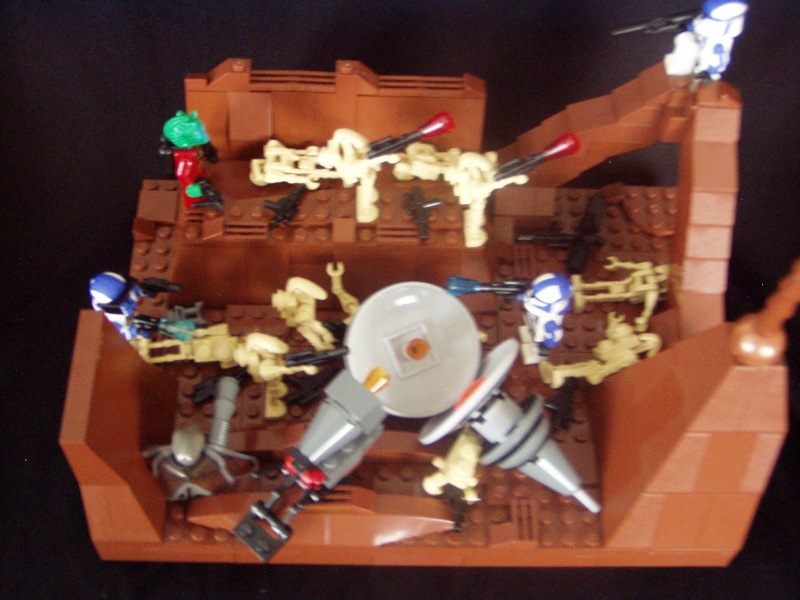 Marr shoots the Commander and the rest of the 'Elites' move in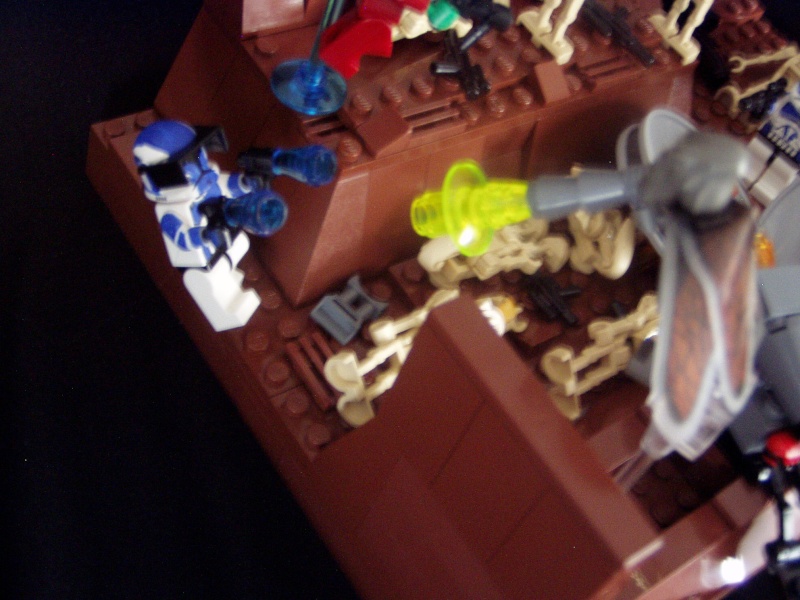 '
The Geonosian suddenly flies high in the air and fires at Marr. Marr tries to jump out of the way and fires back.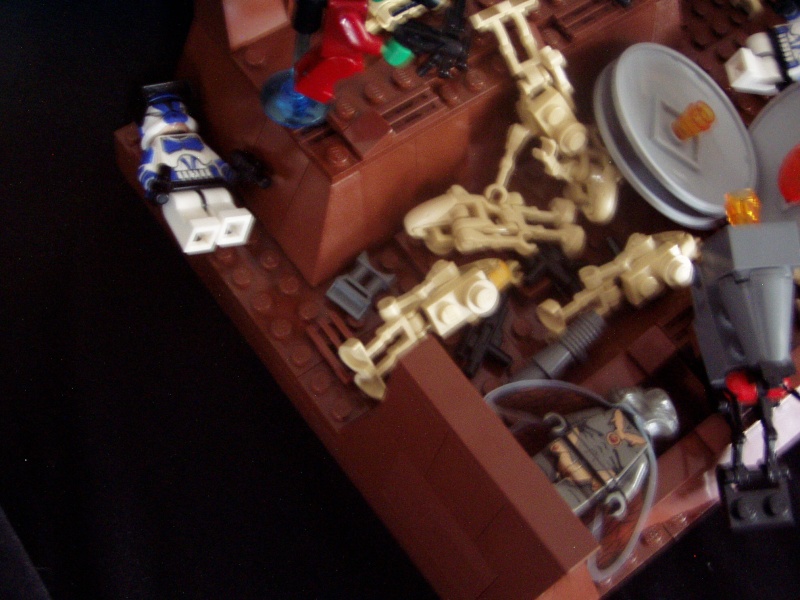 \
The Geonosian is killed and flutters to the ground, Marr falls to the ground after barley dodging the shot.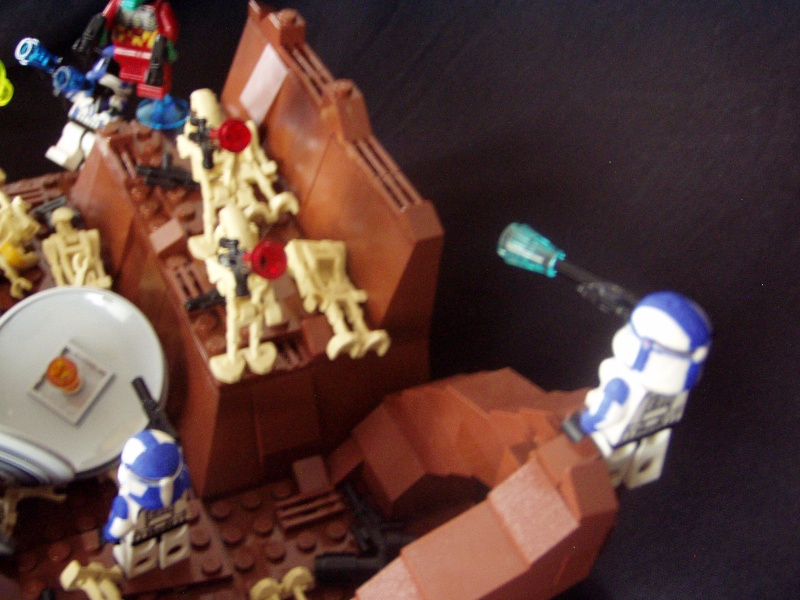 Fo continues to take out the CIS forces.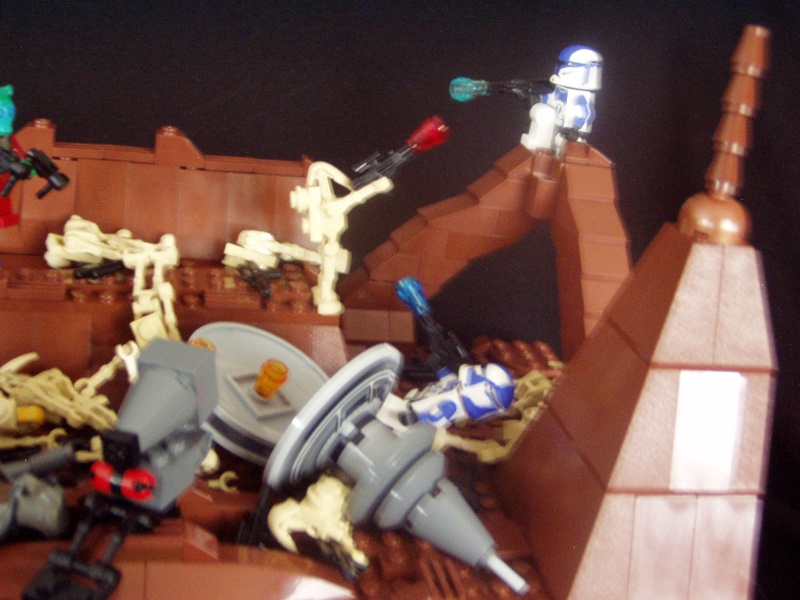 Tho turns to help Fo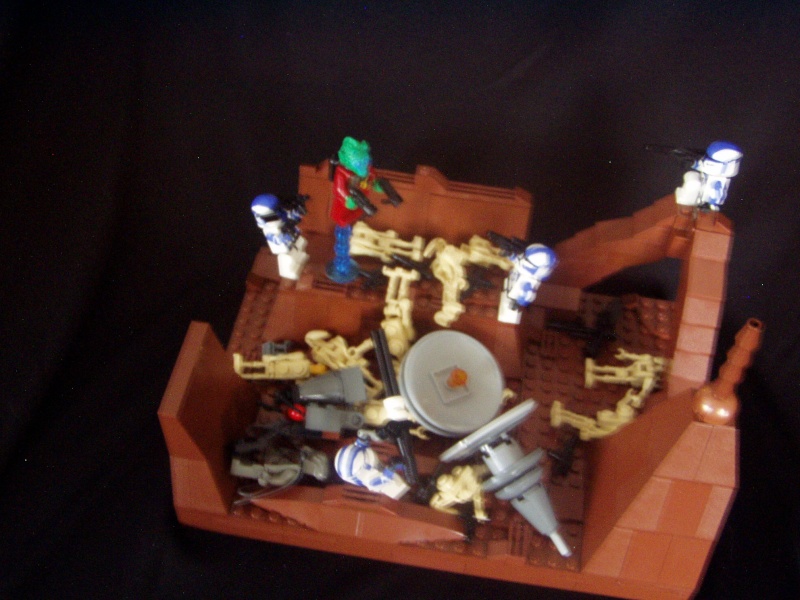 Syldro becomes cornered with no where to go
Marr: Syldro, you are conered, drop your weapons and surrender.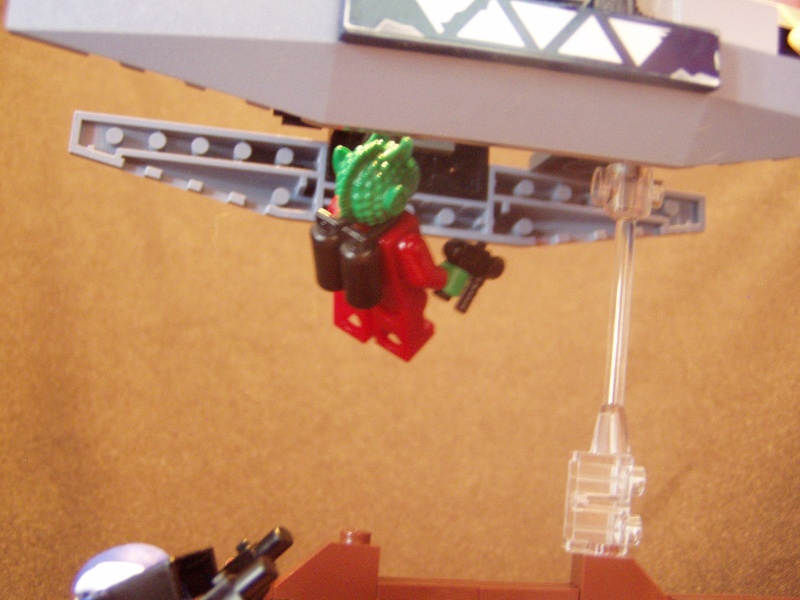 A vulture droid suddenly flies overhead. Syldro shoots an asension cable up and flies away with the fighter.
...End transmission...
I find it difficult to tell what is going on. The pictures are too blurry.
The MOC is pretty nice for a simple MOC, I like the troopers. I almost wouldn't call this a comic, it's more like just a motion MOC, since nothing really big happens. Or that's what it feels like. Good job though!
________________________________________________________________

Clonecommando007

Kinda like a UFO





Location

: Ohio






I don't think that this is really a comic, just a series of photos with a story behind it. Well done though, on the landscape.

I agree with everyone else it is more of a moc with a story. The landscape is good though.

Knight

VIP Former Staff





Location

: Anywhere with lego.






cln-cmndo wrote:I find it difficult to tell what is going on. The pictures are too blurry.
Yeah, I didn't realize they were so blurry until I posted them.
Urg... Upon seeing this I immediately thought of Fed's comics and all the other comics that everyone does on MOCpages... And I'm so sick of the whole <MISSION LOG 22594> <ENTER PASSWORD> <ACCESS GRANTED> garbage!

But the scene is nicely built and you had a decent story to go with it. You should have tried to make it a proper comic, I think, with speech bubbles at least...
Holly crap, clones can die! You can take down a whole platoon and not have at least one death. When noone has the brains to take cover, those loses triple, at least. Kill a clone. I like the MOC, though. The bad guy should've died too.

---
Permissions in this forum:
You
cannot
reply to topics in this forum