The T-Wing A-class was the first in the line of T-Wings, sometimes considered a prototype. It had many features, such as rotating engines, which meant the engines could point up(for situations in which the fighter was upside-down), down(used for landing and taking off), forward(going in reverse), and backwards(for going, well, forwards). The bulbous cockpit and rotating chair(which could lock for times when the pilot was certain he'd only need to be facing a single direction) actually gave the pilot an advantage. Repeating blasters were mounted on the side, with an astromech on the nose of the craft to give the droid a good workplace if it needed to fix something during battle.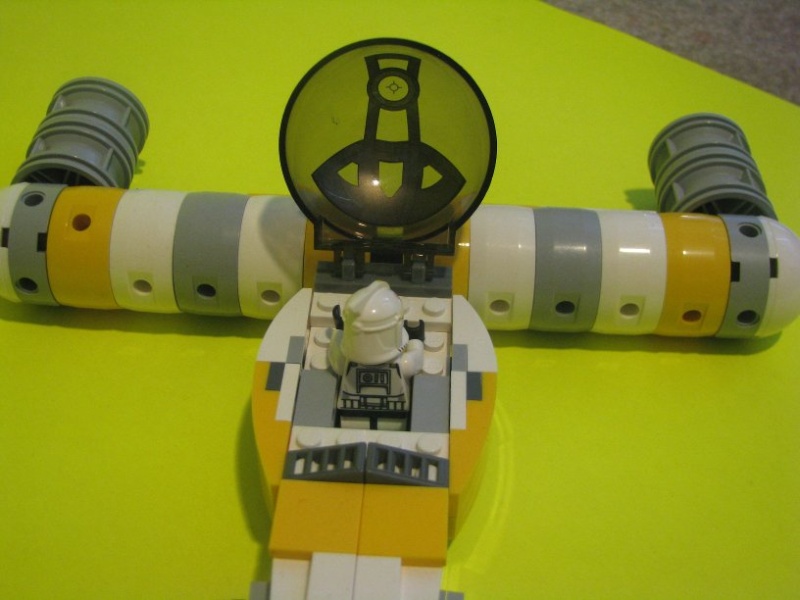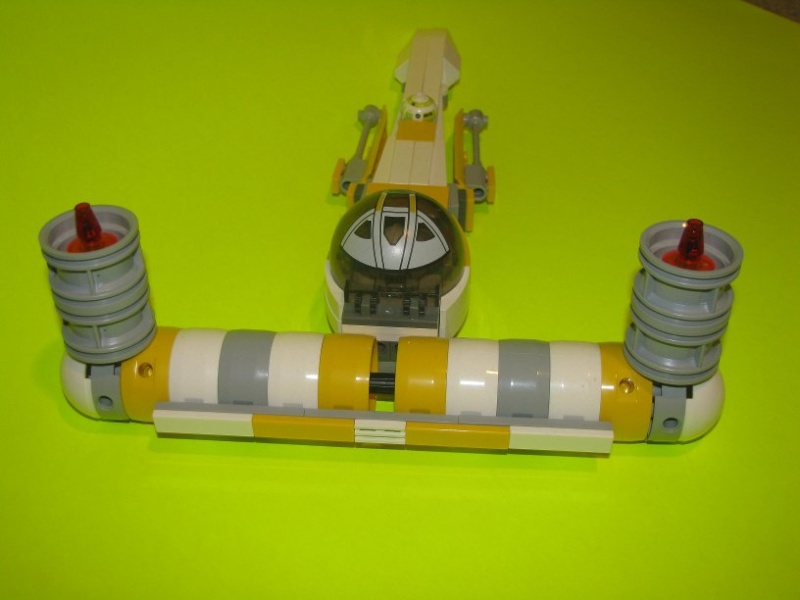 *Disclaimer* I changed the cockpit
Its pretty cool but I think the the cockpit should take a 180 and the front should become the back and the engines increased in size.
But that's just my opinion

Zack

Guest

Guest





Great job, my only complaint is how the 'tube' in the back connecting the engines to the ship doesn't have the same colors together.

Other than that I like it: the color(s), cockpit shape and design.
Those things in the back have holes in em', which looks weir. But I know that those are probably the only thing you could use, so great job!

Tital Wave

Non-Guild Member





Location

: California, Yay!






Looks like a good build but the bright green background and the carpet kill it for me.

Halen

VIP Former Staff





Age

: 33


Location

: Copley, Ohio






Yea, about that... I had no idea about that carpet until you posted. And the bright yellow background is because I have either a light blue sheet, or cream shade.
The only thing about this is if you faced a head on attack, there is a good chance the astromech will be damaged or destroyed.

Aerial Trooper Nitro

Non-Guild Member





Age

: 21


Location

: In DP's lampshade spying on him.






Not bad, it's a good idea, but maybe you could enlarge the middle and thicken it up and add some more stuff on the sides.


---
Permissions in this forum:
You
cannot
reply to topics in this forum