Here is the third installment. I have improved on the characters being less generic like both sial and and just about everyone else has said. The set's are ok. This is the last comic for about 2-3 weeks as family is coming out, I am starting hockey and a myriad of other things are going on.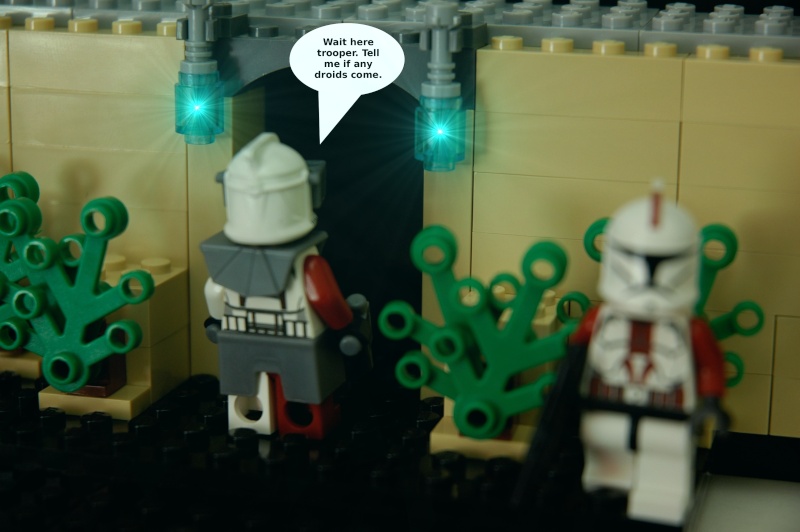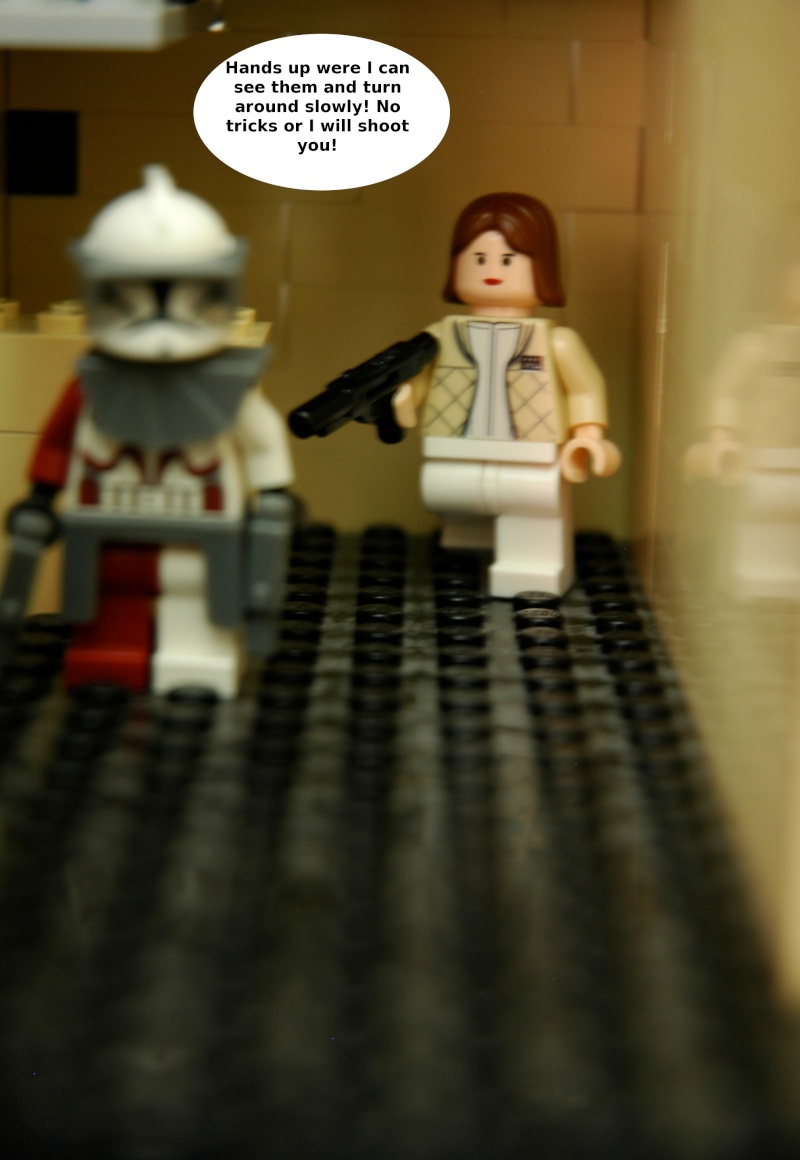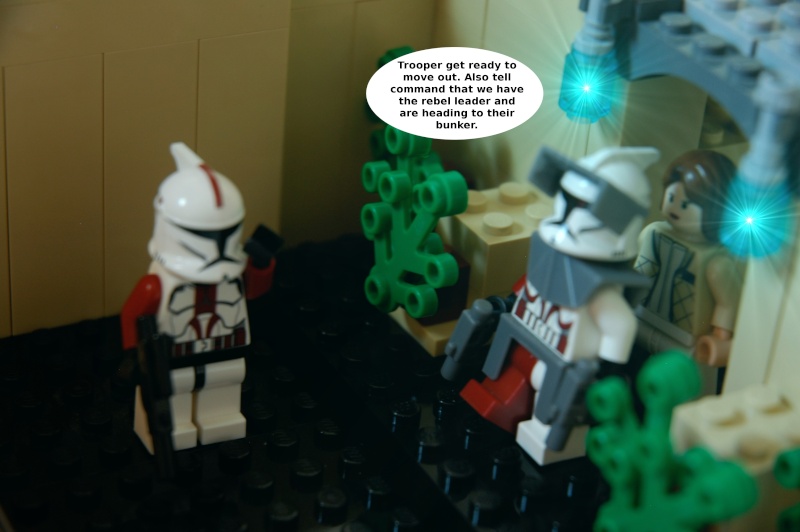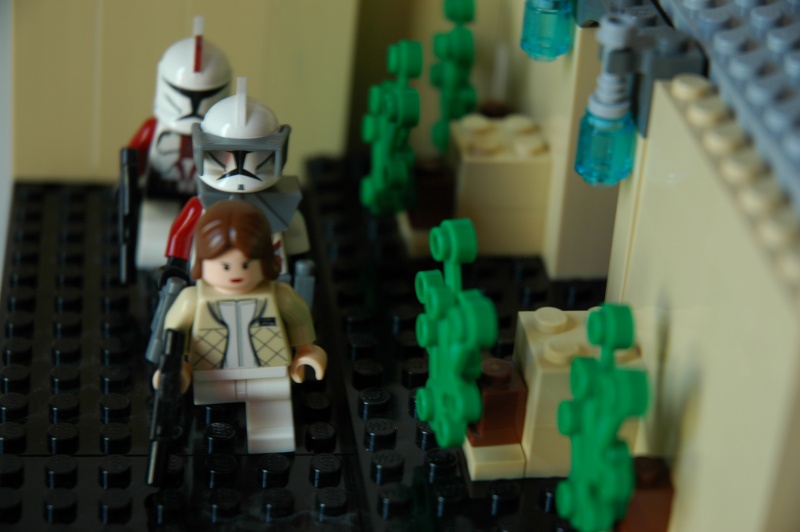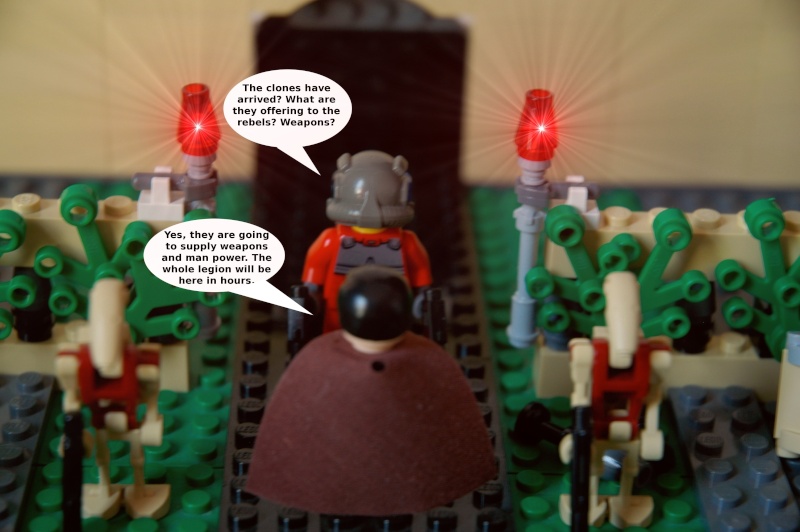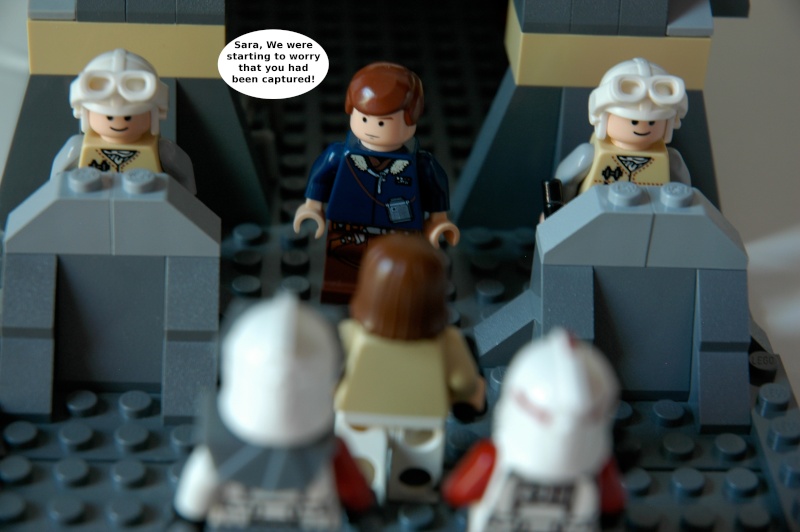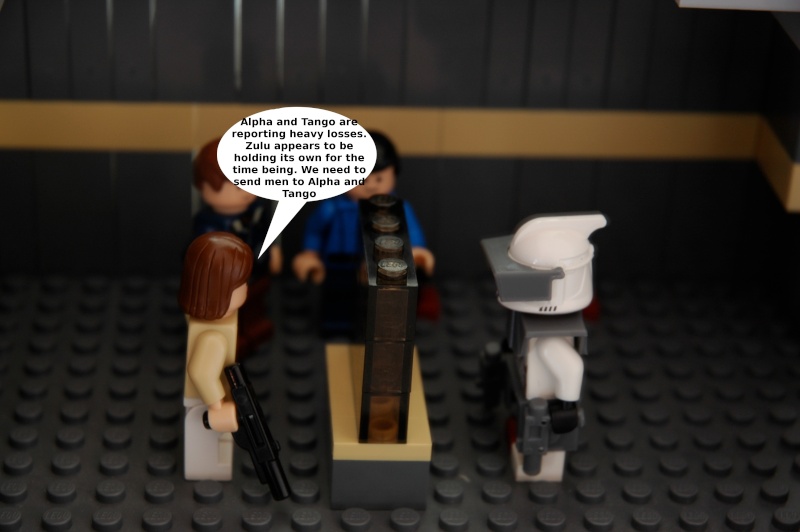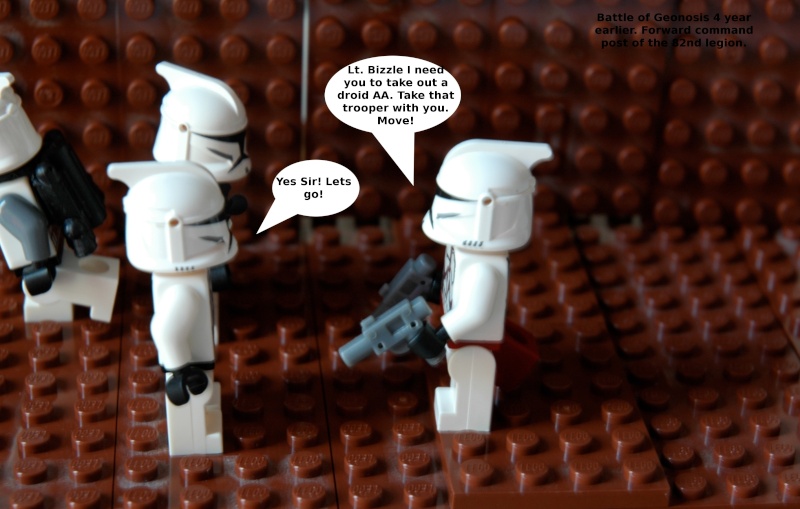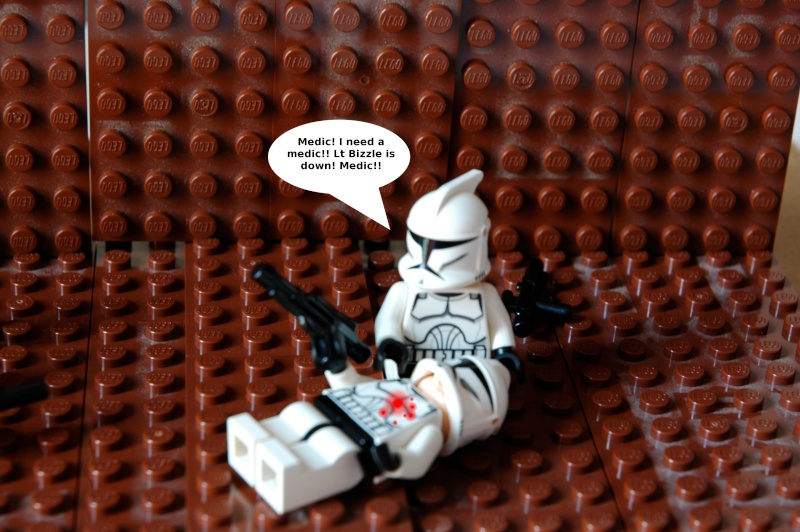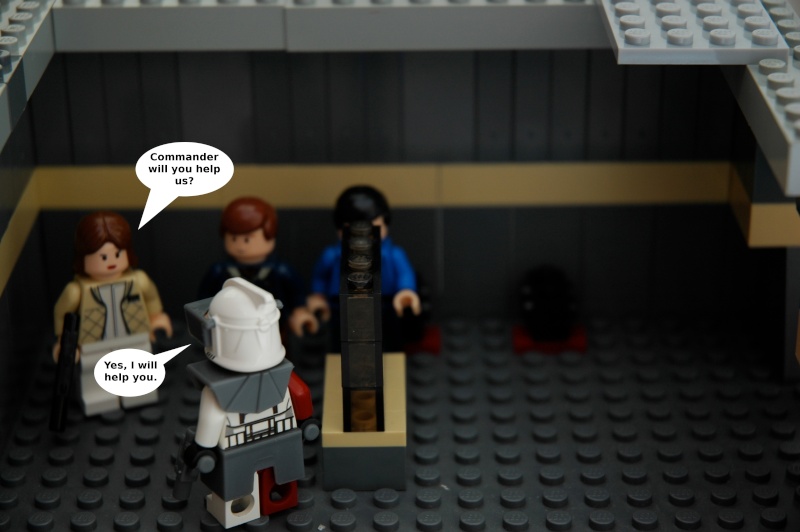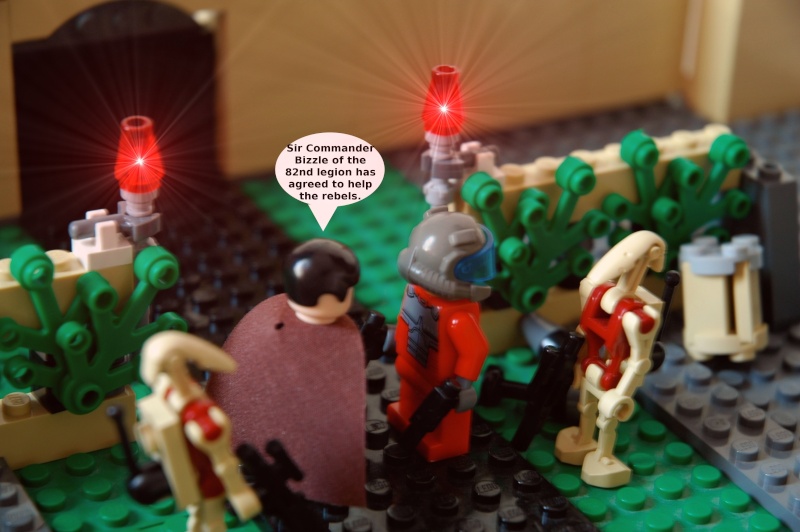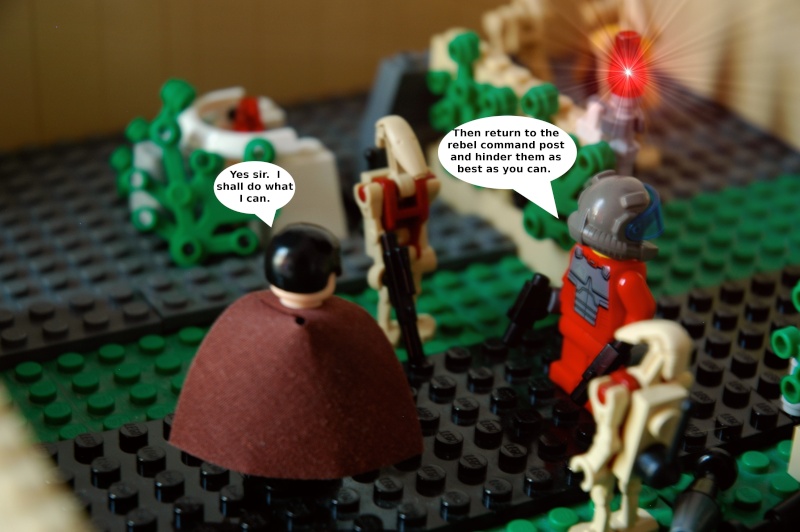 C&C are very welcome.

Bizzle

Guild Member





Age

: 24


Location

: here..I think...






Impressive. I absolutely love that flashback!
What's to love about it Moosa. All I saw was a guy getting shot. Nothing of consequence.
Now then... I was actually - almost - thinking this was going to be a really good comic from the first pane

. But it went downhill from there, Mr. Bizzle
. The dialog is again very stressed; they just threaten to kill one another, ask their affiliations and walk out together. The lighting could be better, the sets could be better (although I do like the idea of brown legs for stems

, I don't like the idea of brown plates for a set), the flashback
sucks
... not really even worth it, considering that if I simply glanced over it, I doubt many others will read it either

, and your usage of the NATO Phonetic Alphabet is dubious at best.
The biggest part is that this is a comic with little meaning. You could have easily lumped this with the last, or added it to the prior two in one big package. You really did nothing out of the ordinary. You didn't characterize anybody (well), you didn't make some big point, you didn't show us the planet, so forth.
You really do have a lot of work to do, and it shows. However, the eternal optimist that I am, I'll take that with the knowledge that you will eventually fix your mistakes

.
Pictures are really blurry.

The sets looks like Sial's....wait...they are Sial's.

And the last frames look like they were taken in front of a turd.
ehm...

The one thing I find very lacking in your comics is the dialogue. I just can't feel it. It sounds so 'fake' if you will. The gimping is nicely done, but the dialogue needs ALOT of work.
Yea....the dialogue is very poor. And I found some spelling mistakes.
Thanks for the input sial. I'll work on the dialog alot in the next one... And I didn't know what to do about the Alpha Tango thing. I want the sectors to be more then sector 1,2 ect. So that's why I did Alpha Tango ect. And I'll work on making the different people stand out more. I have a good idea as to how I want the next comic to go and how it will make the dialog a little less stressed.


Jens- How the hell are the sials sets?

PhiMa- Ill work on that.

Bizzle

Guild Member





Age

: 24


Location

: here..I think...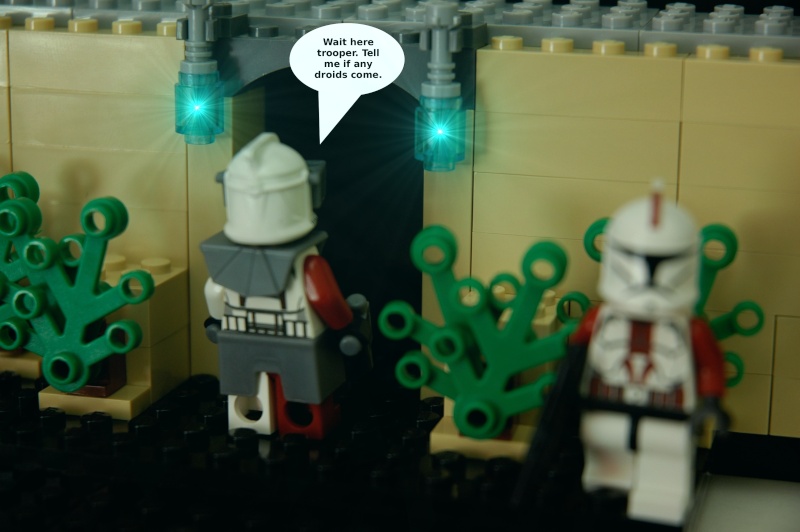 Tan walls, green plants running up the walls and the light blue super novas.
Oh and work on the ground, it's way too flat.
Well I can see the similarities but unless you want the walls to be rainbow tan will have to do. The super novas won't always be blue, they will be green red yellow. heck maybe even purple. And its a road Jens. Roads are usually flat.

Bizzle

Guild Member





Age

: 24


Location

: here..I think...






What about turdnosis?


Srsly....Geo was not flat.

---
Permissions in this forum:
You
cannot
reply to topics in this forum